DfT bus data delay linked to cyber attack on Go-Ahead
14 December 2022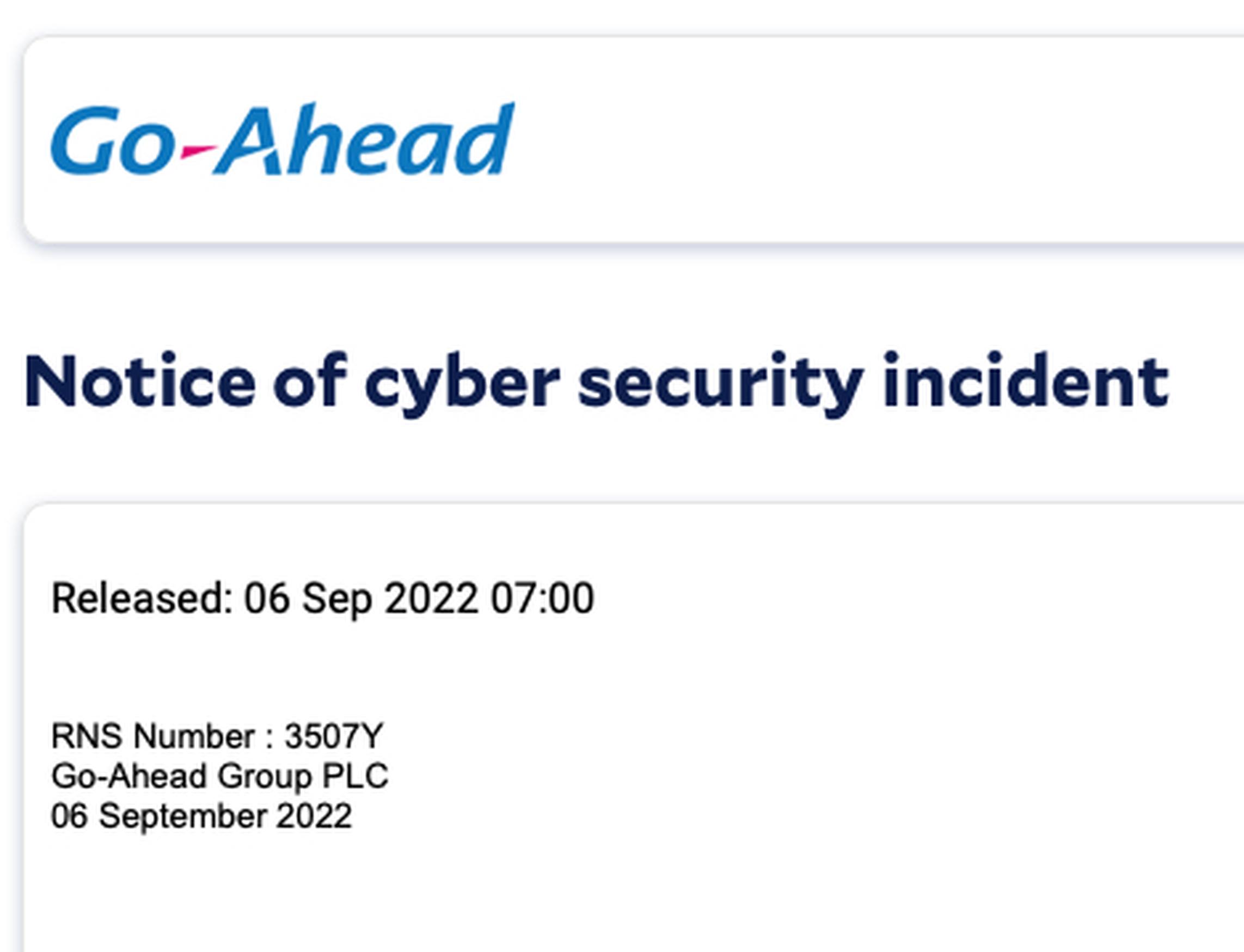 The DfT has postponed the release of its annual bus statistics until January 2023 due to "data quality issues for a single large operator, which would affect the national trends". The delay "will allow time for these data to be revised and ensure that it is quality assured to the expected standards", said the DfT.
An industry source told LTT that the operator in question is Go-Ahead, but the DfT would neither confirm nor deny this. The source told LTT: "I don't know for sure; but I think it's very likely to be the Go-Ahead Group which lost data in a cyber attack a couple of months or so ago and is still recovering from it."
A Go-Ahead spokesperson told LTT: "It is well documented that we did have a cyber incident. There was some disruption caused to our systems, which may have delayed certain of our bus companies from reporting information to the DfT in the usual fashion."
Go-Ahead said it detected "unauthorised activity" on its network on 5 September 2022.
It stated at the time: "Upon becoming aware of the incident, Go-Ahead immediately engaged external forensic specialists and has taken precautionary measures with its IT infrastructure whilst it continues to investigate the nature and extent of the incident and implement its incident response plans.
"Go-Ahead will continue to assess the potential impact of the incident but confirms that there is no impact on UK or International rail services which are operating normally.
As a precaution, Go-Ahead has notified relevant regulators, including the Information Commissioner's Office in the UK."