Neglected Suburbia needs transport tools to become sustainable
A new report sets out to find approaches that can help suburban areas cast off their image as car-dependent and make their contribution to net zero and sustainable living.
11 August 2022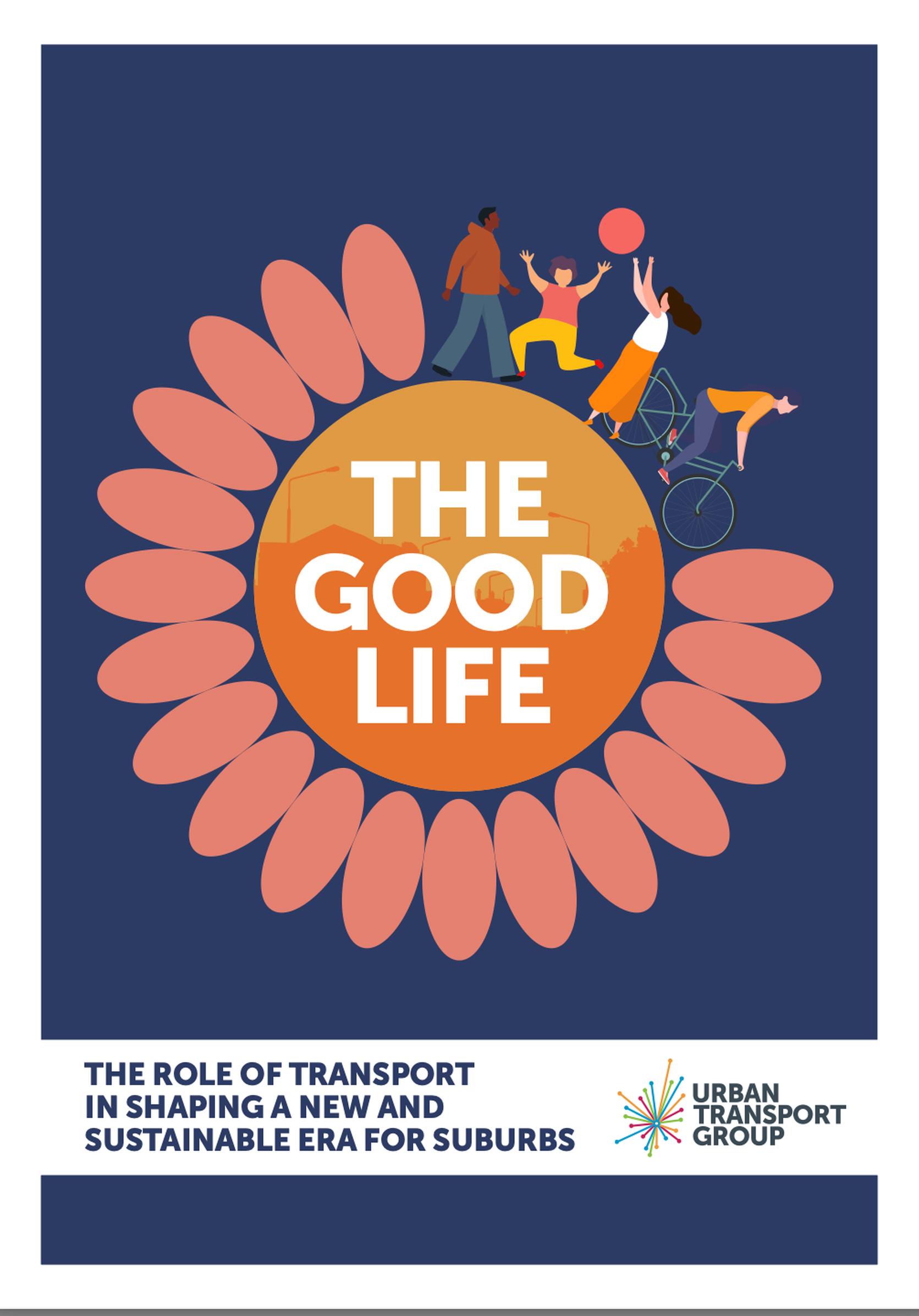 Sustainable transport planning for suburban areas is a long-term challenge. Originally designed to match the growth in commuter rail and early motorbus networks, the initial lower density late Victorian, Edwardian and the Nineteen Twenties and Thirties housing layouts then became home to rapidly growing car ownership and subsequent developments were synonymous with 'Suburban Sprawl' and close to impossible to serve with anything but private transport.
According to a new report from the Urban Transport Group, the fallout from the Covid-19 pandemic gives new cause to reflect on how we think about, and plan transport for the suburbs. "Frequently drowned out on either side by the powerful voices of the city and of the countryside, the pandemic has shown us how much suburbs matter to people" it says.
The report highlights how around 80% of Britons live in suburbs.
Suburbs must also urgently play their part in tackling the climate emergency, the report adds, and that means finding ways to dramatically cut car dependence and ensure that all suburban residents have the opportunity to access more of what they need locally, as well as have a range of sustainable transport options to choose from.
Transport solutions that work for suburbs must reflect and account for their common features such as an interdependence with a neighbouring large town or city; being primarily residential; lower density; and often with housing types favoured by families with children.
But it is also true that individual suburbs find themselves in very different starting positions based on their unique histories and evolution and the extent of their existing assets.
For example, the report says they may differ in respect of:
The quality and extent of non-car based connections to the nearest town or city
Extent of built-in car dependency
Levels or affluence or deprivation
Location of jobs and extent of remote working
Extent and quality of local shops, services and amenities
Quality and extent of walking and cycling provision
Availability of green space
Quality of public realm
Types of housing
Given these factors, a one-size fits all approach to suburban mobility solutions is not appropriate, UTG's report acknowledges, but says it is possible to nonetheless set out some common foundations that suburbs – old and new – should aspire to.
Suburbs for a new era should:
Help people to access more of what they need locally
Provide family-friendly sustainable transport choices
Prioritise gentle densification around sustainable transport infrastructure
Provide reliable, convenient connections to the nearest town or city and key employment sites.
The excellently presented and illustrated report includes both a fascinating historical overview of suburban development from the workers estates of Bournville and Port Sunlight to the more recent clone pattern new estates of the mass volume housing developers.
Then sections exploring each of the suggested four foundations for sustainable mobility provide examples of ways in which these could be supported, focusing in particular on new and emerging approaches of how a new era for suburbs can be supported by green, sustainable transport choices for all journeys and all people, to reflect diversity of suburban life.
Whilst the report's focus is on transport, it does acknowledge an equivalent need for planning interventions to compliment the way neighbourhoods in suburbia become more sustainable by design, suggesting the case for what it calls 'gentle densification'.
In this regard, the idea of 15 or 20 minute neighbourhoods, as illustrated in the case studies in the report, is surely very relevant. Most suburban areas are dense enough - or could become sufficiently so - to underpin the provision of a range of services and support activities, which can much reduce the need for longer journeys to other destinations.
This may also mean, of course, reviewing the kinds of criteria that have led to the consolidation of health and childcare facilities, retail, and other community services so they too reflect the aspiration of more self- sustaining and less transport-hungry residential areas.
Recent reports from RTPI and other documents from planning related sources have addressed these kinds of issues.
The RTPI has a useful guidance on it in terms of embedding it in the Scottish planning policy and practice: https://bit.ly/3Qppep7
There is also a good collection of resources by the Town and Country Planning Association about the 20 minute neighbourhood: https://tcpa.org.uk/collection/the-20-minute-neighbourhood/
Transport is an important element, but planning should not be ignored. The suburbs are the result of decades of car-dependent planning and without adequate planning intervention no transport innovation will be a solution on its own.
In addition to the 'four foundations' relating to transport that the UTG report identifies (see next page), the report urges policy makers to join the
dots between transport and the decarbonisation and adaptation of the suburbs more widely – from using community microgrids to power homes and transport to the integration of blue and green assets, like rain gardens and green roofs, into transport infrastructure.
The report - The Good Life: The role of transport in shaping a new and sustainable era for suburbs – argues that the ubiquity of suburban living is often not reflected in transport policy. "We frequently fail to fully engage with, or even mention, suburban transport patterns and needs." it says "Instead, cities, and to a lesser extent, rural communities tend to monopolise the policy landscape.
"Ultimately, the aim should be for all suburbanites to experience the promise of the 'good life' that the earliest suburbs offered to jaded city dwellers, transformed for a new era - where the suburb has a rhythm, spirit and buzz all of its own, powered by people and green energy; enlivened with trees, gardens, water and play; and rich in sustainable transport choices for all kinds of journeys – big or small, straightforward or complex – and all kinds of people, reflecting the increasing diversity of suburban life."
Rebecca Fuller, Assistant Director at the Urban Transport Group, and author of the report, said: "The pandemic has forced us to move away from the idea that suburban transport is mostly about moving commuters in and out of town and city centres. The suburbs feature many more journey types, made by a diverse group of people, and these journeys now need to be made more sustainably in the face of the climate crisis.
"Far more attention needs to be made to suburban transport planning now than it has in the past. This report sets out the transport foundations for a new era for suburbs, and whilst it presents some potential solutions, it also aims to trigger wider debate about the role transport can play and the specific transport solutions that will help suburbs to thrive in a sustainable and equitable way."
The Good Life: The role of transport in shaping a new and sustainable era for suburbs
Report author Rebecca Fuller has been working for Urban Transport Group (then pteg - The Passenger Transport Executive Group) since 2008, firstly as Policy and Research Advisor, then as Policy and Research Manager. Now as Assistant Director she helps make the case for policies that support inclusive and sustainable growth.
She is also UTG policy lead on social inclusion, children and young people, public health, cross-sector working, land-use planning, urban freight and highways.
Fuller is the author of a number of other UTG publications including on 'Transport and Social Inclusion', 'Total Transport', 'New approaches to urban freight' and 'Working towards a better public transport offer for young people'.
Prior to joining UTG she worked in social policy research, having a degree in social policy from the University of Leeds and Master's in the same subject from the University of York.