Sustrans reports 'huge progress' in improving National Cycle Network
Active Travel
28 February 2022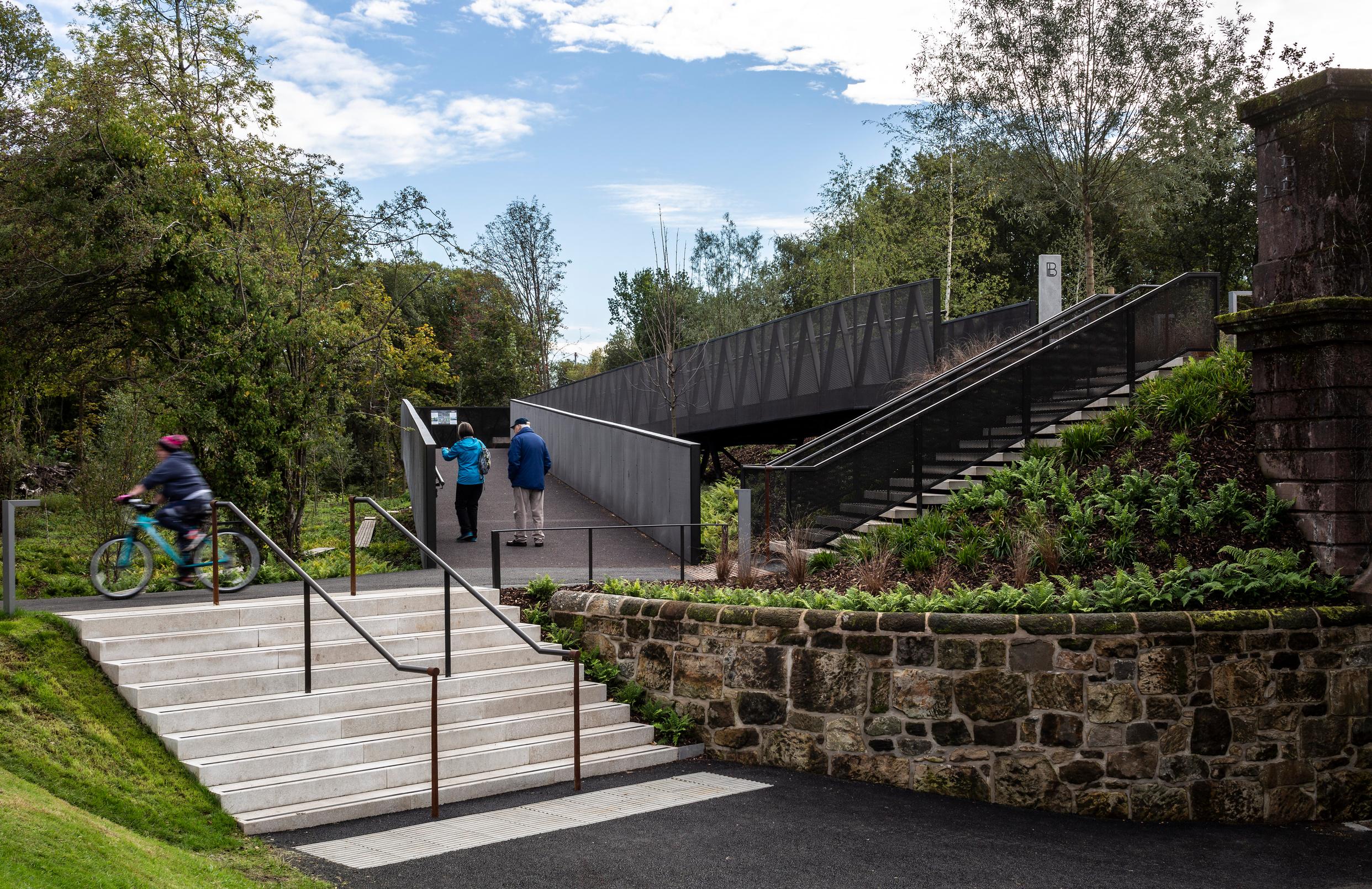 More than 300 barriers have been removed or redesigned on the National Cycle Network (NCN) over the past three years, Sustrans has reported. The walking and cycling charity, which is the custodian of the UK-wide NCN, launched a strategy in late 2018 to improve the NCN.
Sustrans says it is on course to make 66% of the NCN traffic-free, adding an extra 5,000 traffic-free miles, by 2040.
According to its three-year progress report, Paths for Everyone, 27 UK activation projects have been completed so far, with a further 28 projects in progress. This, says Sustrans, means it on track to meet its target of delivering 55 projects by 2023.
Some 3,733 miles have been removed or reclassified to "create a smaller but safer and better quality National Cycle Network". This means that the NCN has been reduced to 12,786 miles. Satisfaction with the NCN has gone up from 54% saying it is 'very good' of 'good' in November 2018 to 63% in November 2021, Sustrans reports.
The popularity of the NCN went up during the Covid-19 pandemic, with 121 million more trips, 19% higher than 2019, says the report.
"The pandemic clearly showed there is huge potential for even greater growth in walking, wheeling and cycling across the network."
Sustrans only owns around 271 miles, or 2%, of the network, with the rest belonging to various landowners. "This is why it is crucial that we work in partnership with government, local authorities and other key stakeholders to design a Network that works for everyone, at all levels," says the report.
Economic modelling carried out for Sustrans suggests that the network was worth £2.1bn to the UK in 2019. "We believe that this is extremely conservative. If we make two-thirds of the network traffic-free by 2040 and make the network accessible to all, we estimate that the 2019 contribution of £2.1bn per year will increase by 67% to £3.6bn per year by 2040. Our modelling has taken the estimated 644 million trips on the Network in 2019 as its basis and forecasts from this the number of users and journeys that could be seen by 2030 and 2040, if our vision is achieved."
Sustrans' chief executive Xavier Brice said: "We have made huge progress in improving the Network over the last few years. We have removed hundreds of physical barriers to accessing the Network. We have improved signage and surfaces on large stretches."
He added: "More people than ever discovered the National Cycle Network and the benefits it provides to them and their communities. But this wasn't felt equally. We must have a Network which is accessible to everyone across the UK and that truly levels-up access to nature and the things we need for all communities."
Paths for Everyone