Suicide prevention needs to be a priority, says BPA
British Parking Association asks car park designers and operators to factor in suicide risks
20 December 2021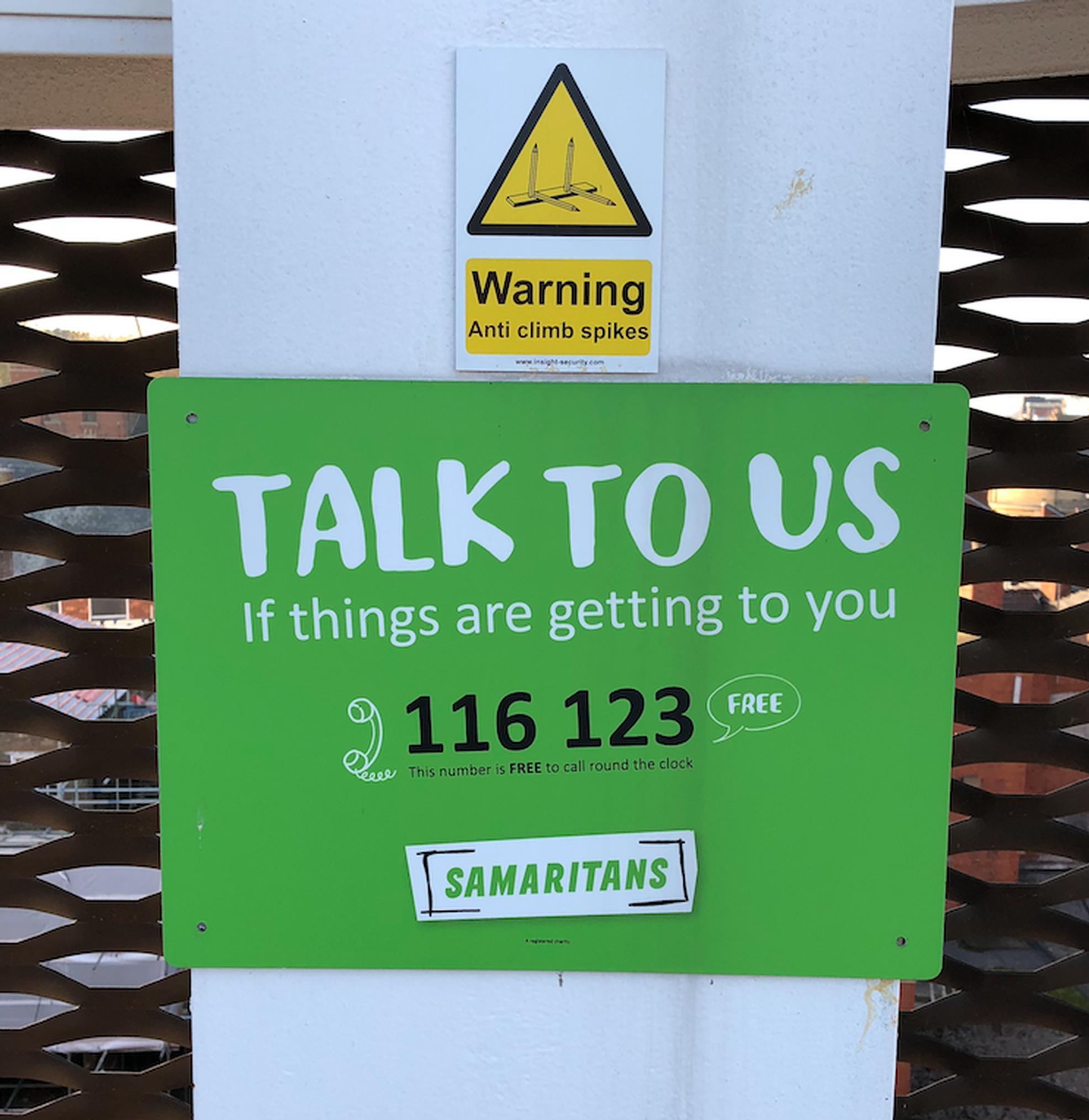 Organisations that design, manage, or operate multi-storey car parks should give consideration to suicide prevention, the British Parking Association (BPA) has said. Provisional data for 2020 shows that in England there were 4,902 deaths by suicide, although the number may be higher due to the delay in confirming cause of death.
In 2019, some 5,691 people took their lives in England and Wales, 833 in Scotland and 197 in Northern Ireland.
"Suicide can be prevented," said the BPA. "We have created a factsheet to assist members in developing a suicide prevention strategy, outlining the steps that can be taken to minimise the risk. A more detailed guide will follow, but any risk that is identified and mitigated now may save a life."
The association said that suicide prevention is important from a moral standpoint as well as to minimise trauma to parking professionals and other witnesses or bystanders. In rare cases people can be injured as a result of a suicide.
Restricting access is a key part of a suicide prevention strategy, the factsheet advises.
The BPA said: "Multi-storey car parks are open structures, providing easy access to great heights, from which jumping offers a perceived or believed higher certainty of death, according to suicide experts. Jumping is relatively easy, involves no cost, and lends itself to impulsivity.
"People considering suicide can be more easily deterred by office buildings and other high structures that are closed at night or have security personnel or other measures in place, and have sealed windows and security in the lobby. Car parks on the other hand, often have open sides for ventilation, allow customers to enter with little or no security checkpoints, and generally have fewer people walking around making them much more accessible."
A number of effective steps can be taken to prevent car parks from being used and to increase the chances of last-minute intervention. "Many of these resonate with the Safer Parking Scheme and Park Mark Award, such as CCTV or foot patrol surveillance, good lighting and a clean environment. Car park operators are encouraged to join the Park Mark scheme in conjunction with implementing a suicide prevention strategy."
The BPA will be running a webinar on preventing suicides in car parks on 19 January. To sign up click here