Real freedom: from the car, not with the car
Efforts to persuade people to drive less must address the personal as well as the collective benefits of reduced car use, writes John Dales
05 October 2021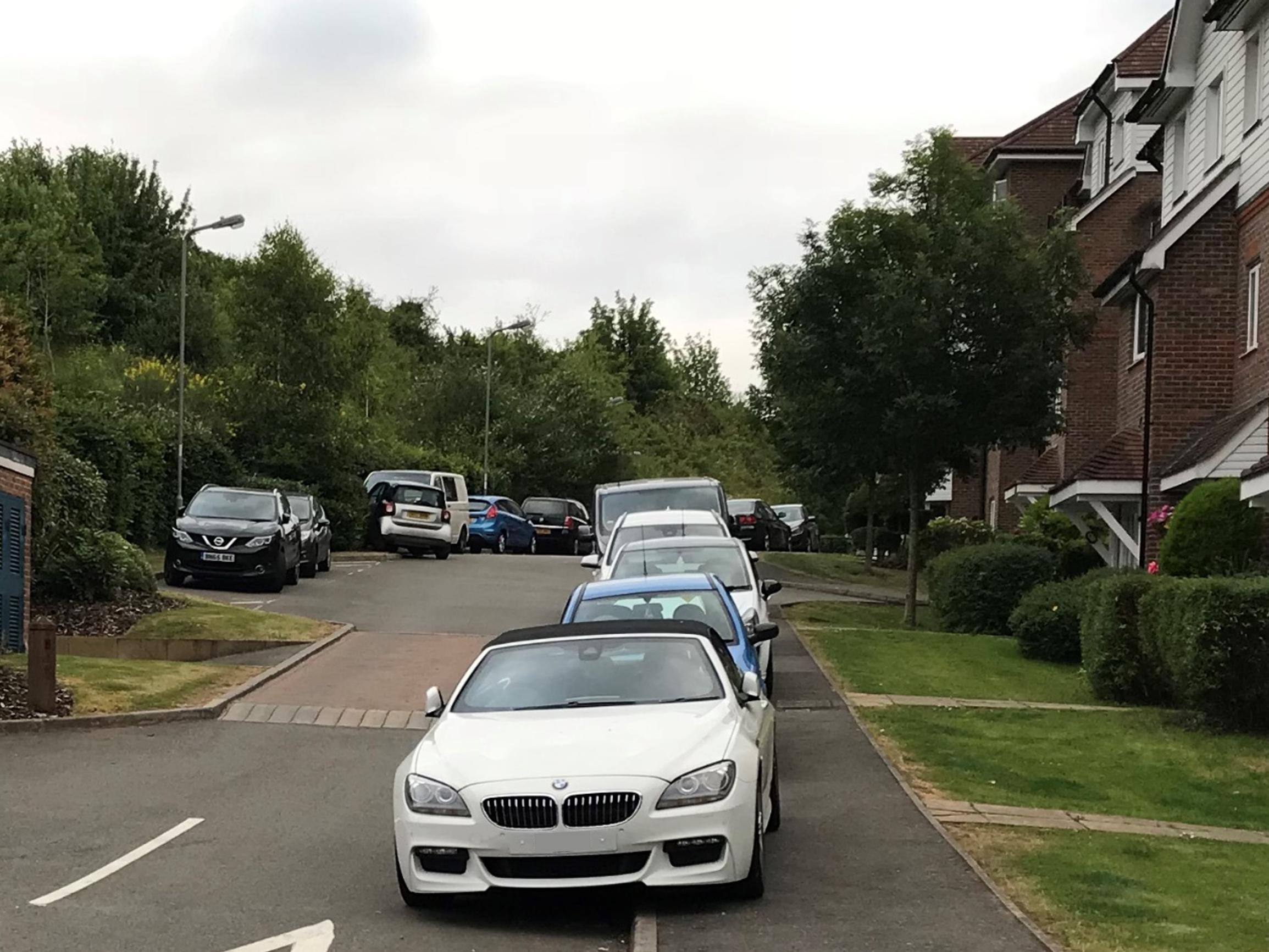 I'm writing this on 22 September, which is (as you may know) World Car Free Day (WCFD), an initiative I heartily support. I mention it by way of returning to the issue I raised in my last piece (LTT 23 July) concerning public messaging around the pressing need for less driving, and I start this time by reflecting on the very phrase 'Car Free'.
A quick look at what some of those promoting WCFD say about it is quite illuminating. The Washington DC organisers say it has "the common goal of reducing the number of cars on the streets… less traffic congestion, a greener environment and reduced gasoline demand".
Living Streets, the UK charity for everyday walking, says, "it's a great chance to re-imagine our streets around people."
Meanwhile, the London WCFD campaign says, "we are dedicated to celebrating the opportunity to convert redundant road and parking space across the city to more socially and economically productive uses (and) our goal is to see the expansion of pedestrianised and pedestrian-priority zones across London and other global cities."
Taking away 'basic freedoms'
In other words, World Car Free Day isn't the annual restatement of a call for the world to become car free. But it sounds like it, right? Many people hearing the phrase 'car free day', even those who don't even own a car, are likely to look at how the world currently works and think, "World Pie-in-the Sky Day, more like!" A small group of others – of the stamp who have objected most angrily to Low Traffic Neighbourhoods and similar schemes – will think, "World Taking Away My Basic Freedoms Day".
But let's leave the latter group to rant against imagined injustices and think instead about the huge number of people who simply can't imagine a world in which they might live car free. We could (and should) also think about the additional large number of people who already live largely car free (because they don't own one) and yet would still question if a car-free world is possible, even if it were desirable.
Those of us who are sure that less driving is necessary, in response to the numerous crises we face, seem to struggle to face the fact that many of our neighbours are not at all so sure. That's usually not because they've come to a considered opinion on the matter, but rather because they just haven't really considered the matter at all. It's quite likely that these people are genuinely concerned about climate change, air pollution, poor public health, congestion, social inequity, and road safety – but the idea that 'these things mean I should try to drive as little as possible' has yet to strike them. That doesn't make them bad people; it most likely means that they simply haven't personally engaged in the need for them to change how they live. If so, who can blame them?
None other than the Secretary of State for Transport Grant Shapps announced his plan for Decarbonising Transport with words that included: "It's not about stopping people doing things: it's about doing the same things differently. We will still fly on holiday, but in more efficient aircraft, using sustainable fuel. We will still drive on improved roads, but increasingly in zero emission cars." In other words, the Government's latest 'public information broadcast' on tackling greenhouse gas emissions from road transport seems to imply that there's really nothing we need to do except buy an EV when our current petrol/diesel car gives up the ghost.
And, lest you think I place too much faith in how seriously the general public takes Government pronouncements, the siren song is almost precisely the same when it comes to the advertising that we all find hard to avoid, even if we wish to.
Maybe 'Save a Packet' could be a more effective message than 'Save the Planet' in terms of prompting behaviour change?
British Gas is currently running at least two ads that come with the strapline, "This is what sustainability looks like". One features no more drama than a woman looking at her smartphone while idly putting the kettle on, as the message 'All our electricity is zero-carbon' pops up. The other shows a bloke who, having driven home from work and parked on his driveway, plugs the car into a wall charger and then goes into the house. (The irritating music makes it impossible to discern if he calls out, 'Hi Honey, I'm home', but I think we're supposed to take that as read.) Both are utterly banal, and that seems to be the point: just carry on doing what you're doing and, so long as you buy your electricity from us, you've done all that might reasonably be expected in terms of living sustainably.
Then, of course, there are the adverts that are specifically intended to sell cars. I've been having a good look at those currently running on the various TV and other 'content provider' sources I've tuned in to, and I can report the following. The cars in questions are all either fully electric or hybrids; the focus is very much on lifestyle – cars as objects of desire, as bringers of good times; and – whether shot in a city or a desert – travel in these cars is unimpeded by other people in other cars.
The emphasis on how cars can make you feel good, rather than on how they so often find themselves stuck in the traffic you're helping create, is understandable from a marketing perspective, despite the fact it's at odds with the lived experience of real people. If the ads promote a lie, however, it's one that many of us readily buy – literally.
Car-dependent lifestyles
The obvious truth is that the messaging most of us receive about the personal benefits of driving is incomparably more attractive and persuasive than any we might happen to encounter concerning the personal and societal benefits of driving less. There is, therefore, the danger that, in holding to the truth that transport is very largely a means, not an end, we overlook the fact that the motivation for owning a car may be as much about how it makes the owner feel as about its practical utility.
The obvious truth is that the messaging most of us receive about the personal benefits of driving is incomparably more attractive and than any we encounter concerning the personal and societal benefits of driving less
When people say, "I don't have any option but to drive", active travel advocates can be tempted to respond with something along the lines of "Don't be daft - there are plenty of alternatives, you just need to try harder – or move to where there are more options". But we should resist.
Because, in addition to the fact that, everywhere they look, people are seeing direct inducements to drive and only indirect calls to drive less (like headlines – for one day only – about the latest IPCC report, or documentaries about ecosystem collapse), there's the simple fact that very many people currently live car-dependent lifestyles that have been funded by decades of investment in road building and promoted by decades of dysfunctional transport and land use planning.
The bloke in the British Gas ad parked his car on a driveway that would comfortably accommodate three more (and that's ignoring the garage). This is how a huge number of our national neighbours live: just a couple of steps away from symbols of freedom that have come, it might be said, to enslave them. After all, "I can't live without my car" is hardly a cry of liberation, is it?
Counting the cost of car owership
So, where do we start (and we are only really just starting) with enabling people – who drive as unthinkingly as they breathe – to drive less and, perhaps, to own fewer cars? Perhaps public messaging about the costs would be a good thing.
Based on some brief research, I've found a number of things about the costs of owning and using a car. One is that these costs are a key concern of most owners; another is that these same owners don't know what the actual costs are; and a third is that the average cost of owning and running a car in the UK, including depreciation and all running/financing costs is somewhere in the order of £5,000 a year, or £100 a week. And all this for a thing that sits parked for 96% of its life.
So, maybe 'Save a Packet' could be a more effective message than 'Save the Planet' in terms of prompting behaviour change? Others will have more or better messages, but the appeal to 'What's in it for me?' seems likely to have greater effect than any appeal to 'What might be in it, within about a decade, for people living thousands of miles away?'
I'll finish by saying, perhaps surprisingly, that I'm glad Grant Shapps kept his job as transport secretary in the recent reshuffle, and it's not just the memory of Chris Grayling that makes me say this. 'Gear Change' and 'Decarbonising Transport' (imperfect as it is) were both produced on his watch, and the funding and other support for active travel in the past year or so has also been very welcome.
Let's see if he now has the wit and resolve to work with the willing and get some strong 'Freedom from Car Dependency' messaging into the public domain. I'm ever the optimist…