Leicester presses ahead with plan for workplace parking levy
13 July 2021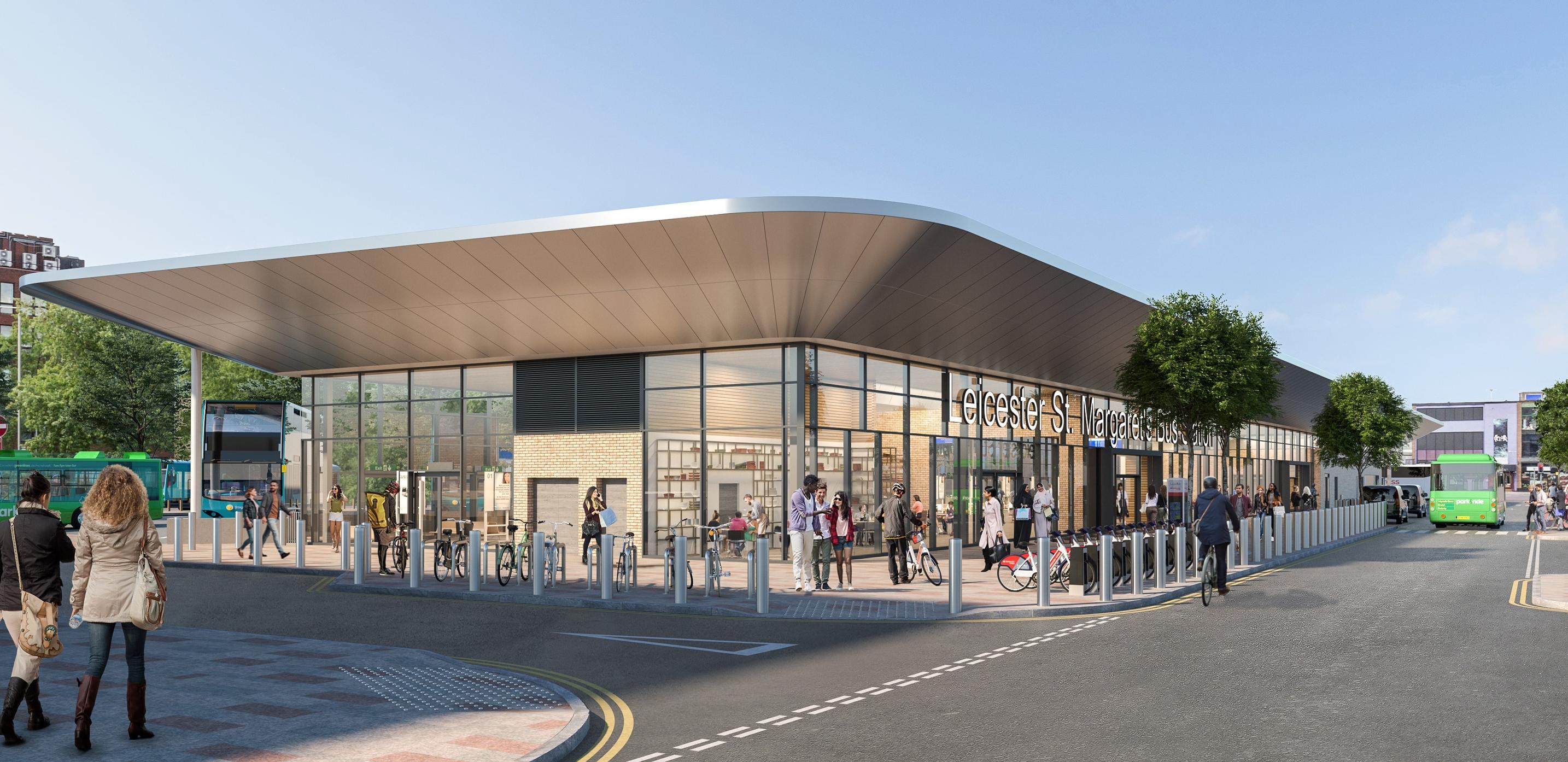 Outline plans for a proposed workplace parking levy (WPL) have been put out to public consultation by Leicester City Council.
The plans form part of the draft Leicester Transport Plan that focuses on the key themes and schemes that the city council proposes to deliver by 2036.
The city council says the WPL, which could start in 2023, would support delivery of the overall transport plan, alongside other funding opportunities.
The consultation document says that although a levy charge is yet to be fixed, thinking based on initial investigation would suggest a cost of around £550 per chargeable parking space per year. The city council says that this is about the price of a bus pass from the main operators, or around £2 per working day. A broadly similar scheme introduced in Nottingham in 2012 has raised almost £80m with the city council using it to attract a further £600m to invest in local transport.
The results of the current round of consultation will determine whether the city council proceeds with the plan. If it does then a formal consultation on a detailed workplace parking levy business case is expected later this year.
The draft Leicester Transport Plan focuses on three main areas: developing connected main transport corridors and stations; improving transport within local neighbourhoods; and managing demand for car use.
Key projects include the introduction of a new 'Greenlines' cross-city public transport network, using high-quality zero-emission vehicles that would replace existing diesel buses. A first phase has already seen the introduction of new electric buses on the city's three park and ride sites. A reference to proposed 'electric tram-like vehicles', prompted the Leicestershire Live website to illustrate the thinking with a photo of the articulated buses used on the successful Belfast Rapid Transit (BRT) Glider service (LTT 28 June).
A "top-quality citywide network of safe and attractive walking and cycling routes to meet the growing demand across Leicester" would build on the 'Connecting Leicester' work already carried out to create extensive walking and cycling routes.
A third key project would see a proposed £200m major regeneration of Leicester Railway Station introducing improved passenger facilities, a new main concourse, and new shops and food businesses. The plans would see a new entrance and landscaped public square forming a new gateway to the city centre.
Information and views from the consultation will help inform the final Leicester Transport Plan, which the city council says could be approved in early 2022.
Leicester's mayor Peter Soulsby said: "Much work has already been completed or is underway to make the city more accessible on foot, by bicycle and by public transport, including the ongoing delivery of our 'Connecting Leicester' cycleway programme and construction of the new £13.5m St Margaret's Bus Station. By improving connections between key locations, people should not need to depend on car use to get around the city. We want to build on those key ideas of better connectivity, healthy neighbourhoods and managing car use."
Leicester's deputy city mayor responsible for transport and the environment, Cllr Adam Clarke, added: "As part of this consultation we are asking people for their views on how a workplace parking levy could work. This isn't a formal consultation at this stage, but clearly the role of any such scheme needs to be considered as part of the other transport proposals we are hoping to deliver over the next 15 years, which could be funded through a sustained source of levy income."
The delivery of the Leicester Transport Plan would be split into two time phases. The first, up to 2024, would focus on the 'Connecting Leicester' projects including bus, cycle and walking corridor route improvements, the electric park and ride buses, and bikeshare bikes, largely funded through the government's Transforming Cities Fund, and the St Margaret's Bus Station redevelopment mainly funded through the Government's Getting Building Fund.
Post 2024 the focus would be on other projects that are currently unfunded and for which, if approved, the WPL would support delivery in part. These include the Greenlines scheme, future phases of the railway station transformation scheme, and further bus, cycle and walking network improvements.
The council has also signalled its plans to pursue an enhanced partnership with local bus operators as it prepares its statutory Bus Service Improvement Plan (BSIP), part of the government's new National Bus Strategy.
Leicester Transport Plan https://tinyurl.com/4a4s7hab
Leicester Workplace Parking Levy – initial consultation https://tinyurl.com/dz6pfbuj