Time to re-imagine town centres as fun and lively social hubs
The days of mono-dimensional, consumer-focused high streets are coming to an end. Engineers and planners must embrace complexity and flexibility to give urban centres in the UK a new lease of life, believes Martina Juvara
29 June 2021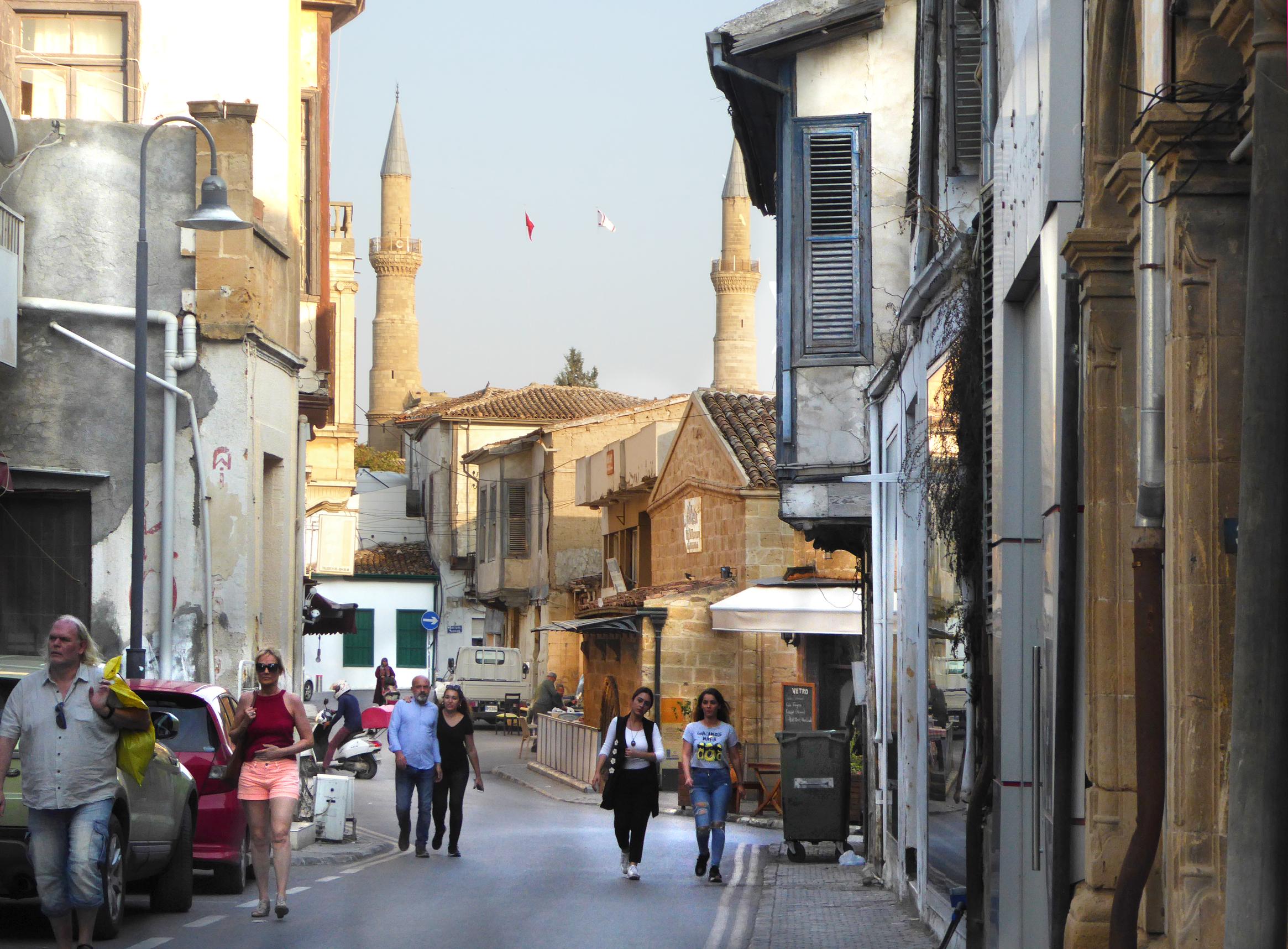 Over the years I have grown to appreciate the bustling, friendly street environments of two cities – Rapallo in Italy and Nicosia in Cyprus. Both places have a similar 'buzz'; the streets are fun, busy, and alive with people. I don't have many friends in either city, but that doesn't stop me bumping into them on the street, drinking coffee and chatting with them. Neither city is exceptional – there are no powerful mayors with high profile agendas, no booming economies, no big public realm schemes. Just plain streets with normal people.
So, why do these cities feel so much more welcoming than our British ones? Could it be that they have 'city centres' while we have 'high streets'? City centres are complex and mixed: with good and bad shops, people who love living there, and businesses of all kinds – some in converted apartments and most with very inconvenient car parking.
Not just consumers
By comparison, our high streets are mono-dimensional, where planning was focused on shopping for decades. Land Use restrictions quashed diversity to the extent of even separating different types of shops and services. The rise of shopping malls made things worse; success was measured not in public services or social opportunities, but in footfall per day and time of day, retail spend per square metre, car park numbers and occupancy, and by the efficiency of roads.
Maybe it is the absence of this approach to town planning that has ensured that Rapallo and Nicosia have remained such lively places. They never tried to mimic shopping centres or to embrace the economic logic of the UK's homogeneous, consumer-focused streets. As a result, complexity was allowed to flourish, making them places that are perhaps not so efficient or profitable for landlords but definitely more diverse, fun and resilient.
Interestingly, consumer, consumption and similar words come from the same Latin root of 'consumptor', which means 'shopper', but also 'waste producer' and 'destroyer'. In Victorian Britain, unsurprisingly, consumption was commonly understood as a deadly disease. The climate crisis alone should make us rethink the value of consumption as a public good.
New possibilities
As we all know, Covid-19 has accelerated trends that were already in motion, and recovery will be towards a different future. This is a time when conventional thinking feels outdated and looking forward is imperative. New opportunities should not be squandered.
The relevance of town centres needs to go well beyond the consumer focus of the high street. Complexity needs to be weaved in, and the retail mono-culture thrown out. Uncertainty and flexibility need to become the planner's and engineer's new comfort zone.
Recent work led by Steve Scott of GHD Advisory for Cambridgeshire towns and Scottish cities pointed to something extraordinary: the way we have ignored the scale and relevance of local life in the high street. Obsessed by the metrics of shopping malls, we ignored the reality that, even before the pandemic, town centres were kept going by local people. Even just by proportion of spend, before the pandemic 60% of trade was generated by people within walking or cycling distance (0-10km). This rose to 70-80% with Covid-19 in 2020, with smaller centres gaining more. Even in Edinburgh pre-Covid only 20-25% of trade was not local.
Yet the reasons for local people to join in the life of their centres is seldom the focus of technical studies. Currently working with the consultant Arup, I am reimagining the centre of Balsall Common, near Coventry. We spoke with people of all ages and professions, who gave many reasons to enjoy their centre. It is the place that serves their needs – convenience shopping, healthcare, and many different services – where they meet friends, take part in social activities, learn and have fun. It is the hub from which to go to school, the park or simply the pub. It is also a place of memories and identities. In short: the centre's economic role is only a part of the story, one that is sustained and complementary to many other facets of its life.
The dust is not even beginning to settle on what the new patterns of work and private life will be. Net zero targets are not yet biting and it is far from clear what 50-60% sustainable travel will actually mean. A fairer public realm is needed for women, children and the vulnerable in the community. The new Land Use Class E (E for "Everything", the planners like to joke), which came in force last September, recognises the need for flexibility: offices and shops are no longer segmented uses, but interchangeable. They become assets open to imagination – or (in a perverse twist) victims of residential speculation. There are many unknowns, and many possibilities.
A new framework
We need a new way to investigate and plan for town centres. One that is multi-faceted and responsive to prospects that are not yet there. One that goes well beyond the simplification of consumer driven strategies.
Last month I came across the Livelihood Model: a framework used by equality and diversity experts to understand household pressures in a more articulated way than simply by considering employment income. The model could be perfected for our purpose. It proposes analysis of different types of assets: not just the usual economic ones, but also public assets (services and facilities), social ones, human and physical. This is to be accompanied by scrutiny of vulnerabilities and then by actionable programmes to identify and remove barriers or create new possibilities through policies, regulations and interventions. Critically, according to the Livelihood Model, change should be designed to enhance the full range of town centre assets and create better chances to evolve and adapt in an uncertain world.
This will help us to explore complexity in an organised and structured way. In a town centre strategy, it would demonstrate why and what types of intervention are needed. For example, road space reallocation could be prompted by the need to redress constrained opportunities for social interaction. A public transport scheme could aim to support community identity and boost human capital. Changes in travel behaviour could be driven by the need for better public outcomes.
This will require a massive mindset change among professionals and local authorities: traffic engineers will need to understand more than just how traffic moves while urban designers will have to look beyond the aesthetics of public realm schemes. Local authorities will have to be creative with their evidence studies and throw away the briefs and metrics of the past: outdated questions will only elicit outdated answers, and this is the time when thinking is really needed. Different departments will have to come together and share their expertise and aspirations for sustainability, equality and economic opportunities. More than anything, people, and especially local people, should be treated with respect – and not just valued for their credit card.
Martina Juvara is director at consultancy URBAN Silence