Don't set early date for ending diesel bus sales, CPT tells DfT
Buses
16 April 2021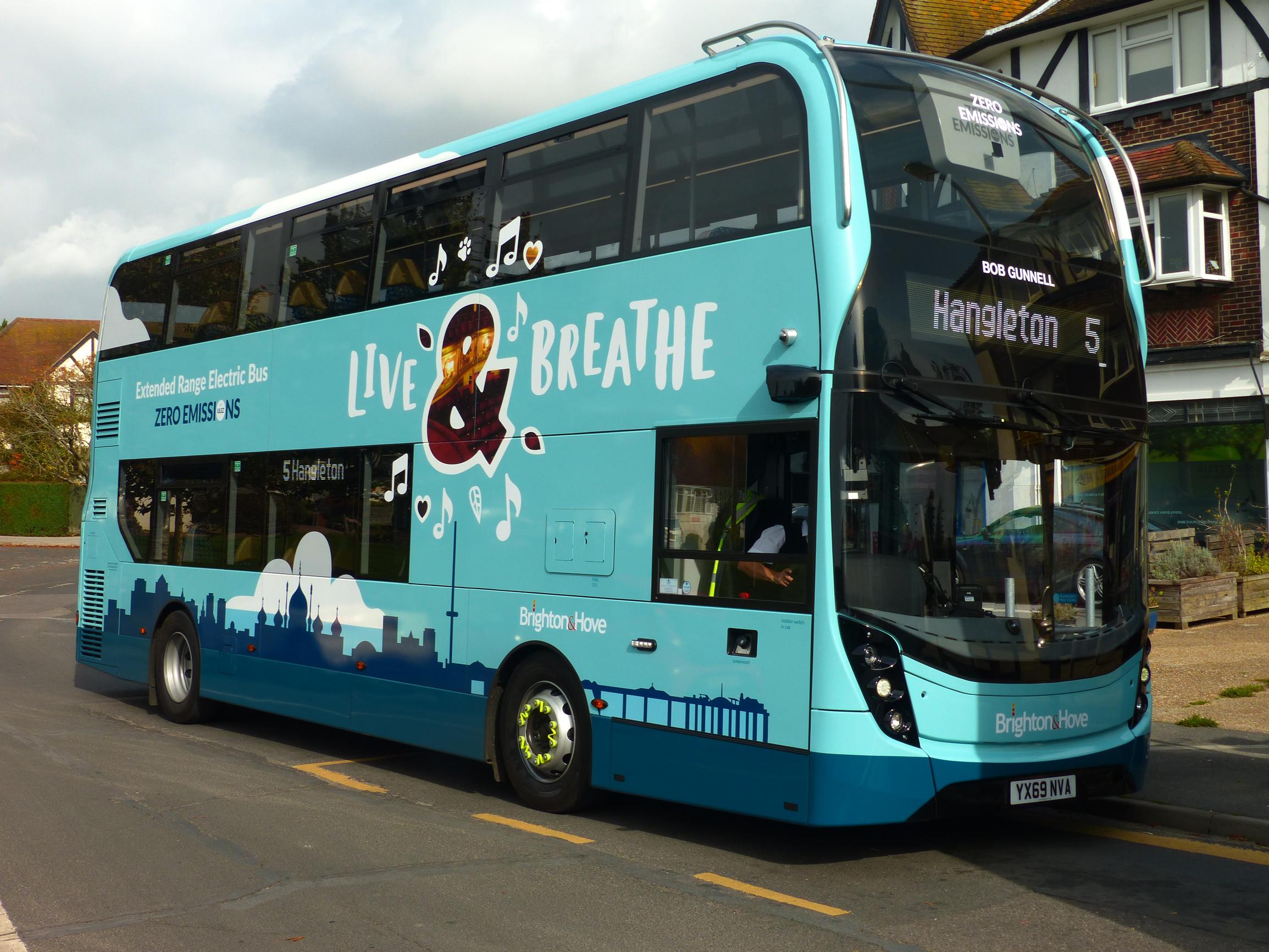 Bus operators in England this week urged the Government not to set an overambitious deadline for ending the sale of new diesel buses.
The message comes in the Confederation of Passenger Transport's response to the DfT consultation on ending new diesel bus sales (LTT 19 Mar). The CPT says it can "see merit" in aligning the end of new diesel bus sales with the dates for phasing out sales of new fossil fuel cars. This would mean purchases of conventional diesel buses ending in 2030 but purchases of hybrids being permitted until 2035.
The CPT's message for England comes as the SNP this week said the "majority" of fossil fuel buses will be removed from Scotland's roads within two years – by 2023 – if the party wins power in the Holyrood election next month (see below).
The political impetus for zero emission bus fleets comes at a time when operators are struggling to justify capital investment because of Covid-19. Investment in zero emission options – battery electric buses or hydrogen fuel cell – is further complicated by their high costs.
A new comparison published by Transport Scotland suggests whole-life costs for a single decker of: £252,000 for diesel, £455,000 for battery electric, and £617,000 for hydrogen.
The CPT says the battery range of fully electric buses is still inadequate for some routes, which further weakens the investment case for the technology. "If battery electric vehicles are used on these routes, more electric buses will be needed than their equivalent ultra-low or diesel options to cope with higher mileage operations/longer working days, etc. Extra buses equals increased costs."
The limited range is a particular issue for double deck buses, says the CPT, with a typical range of 150 miles representing "a significant constraint when scheduling deployments".
The CPT says there should continue to be ultra-low emission buses for purchase "until issues around range, reliability and infrastructure have been worked through for rural routes, small depots and SME operators". This should include the option of hybrid vehicles that can run as zero emission in built-up areas and on low emission diesel elsewhere.
The CPT welcomes the DfT's new Zero Emission Buses Regional Area (ZEBRA) grant scheme but says "we remain concerned that, in the aftermath of the Covid-19 pandemic, volume rollout of zero emission buses may continue to be uncommercial for a number of operators, in particular SMEs, under the grant scheme proposed".
"Operators have been unable to earn a profit throughout the pandemic, which has resulted in lack of investment capital," it explains. "In addition, it is likely that in the immediate aftermath of the pandemic, the UK bus market will contract while we wait for passengers to come back and for new passengers to be encouraged on to bus. This means a continued suppression of fare revenue and a likely surplus of diesel buses."
The CPT says the current structure of Bus Service Operator Grant (BSOG) in England discourages operators from investing in zero emission buses. The BSOG rates are 34.57p per litre for diesel but only 6p per km for electric/hydrogen.
The DfT has promised to review BSOG (LTT 19 Mar). "We recommend the Scottish model, which offers a BSOG payment rate of 20p per km for zero emission buses to help make the financial incentives for them more attractive than for diesel buses," says the CPT.
The Prime Minister has pledged funding to support investment in 4,000 zero emission buses in England outside London.
The CPT says that, assuming continued Government financial support, "we can see merit in coinciding the phase out [of new diesel bus purchases] with that for new diesel cars (2030, and 2035 for hybrids)".
"If the necessary Government support is not in place to support the industry with this transition it is highly likely that most operators, SMEs in particular, would simply cease buying new buses and/or move to second-hand purchases.
"This is because we are yet to see the manufacturer price reductions that are needed if zero emission bus prices are to progressively align with diesel vehicle prices."
The CPT opposes setting an end date for the use of diesel buses, noting that vehicles are typically depreciated over 15 years, with many lasting 20.
"Any end date for diesel buses to be on the roads would need additional Government funding to allow for writing off buses purchased as recently as 2020, and therefore only halfway through their working life. If this was not part of the scheme, the hit to the balance sheet of many SMEs would be so severe that they would be put out of business."
Leasing of new buses, rather than their outright purchase, is becoming a necessity for operators "due to constraints on operator cash flow not least due to Covid", the CPT reports.
"It is, however, a more expensive option than outright purchase of vehicles and is not a means of addressing the extra costs of buying zero emission vehicles.
"The key barrier to a commercially viable business case for zero emission buses is the high mid-life costs incurred by both electric and hydrogen – with electric vehicles requiring replacement of expensive battery and other electrical components and hydrogen requiring replacement of fuel cells and (smaller) batteries," the CPT explains.
"Costs can be smoothed and some of the risk transferred through leasing. But a mechanism is required to cover these later life costs in Government support."
The Scottish Government has just published a report on financing options for zero emission buses and the role of Government subsidy (see pages 14-15).
The CPT says options for enhancing levels of grant support in England include:
• increasing the upfront per unit capital grant
• reserving grant to cover mid-life battery replacement costs as and when they arise
• adding a BSOG enhancement to any vehicle capital grant
The CPT's consultation response was authored by its head of policy, Alison Edwards.
Editor's note: Story edited 17.00 on Tuesday 20 April with reference to policy in Wales removed. The Welsh Government's new transport strategy, published last month, makes no reference to the previous pledge for all buses to be zero emission by 2028. The strategy does include a reference saying that in 2040 all buses will be zero tailpipe emission. The Welsh Labour manifesto for the Senedd election next month does, however, include the 2028 date. The transport strategy was written by the Labour Goverment.