On the way to your smartphone: the new LTT app
25 June 2020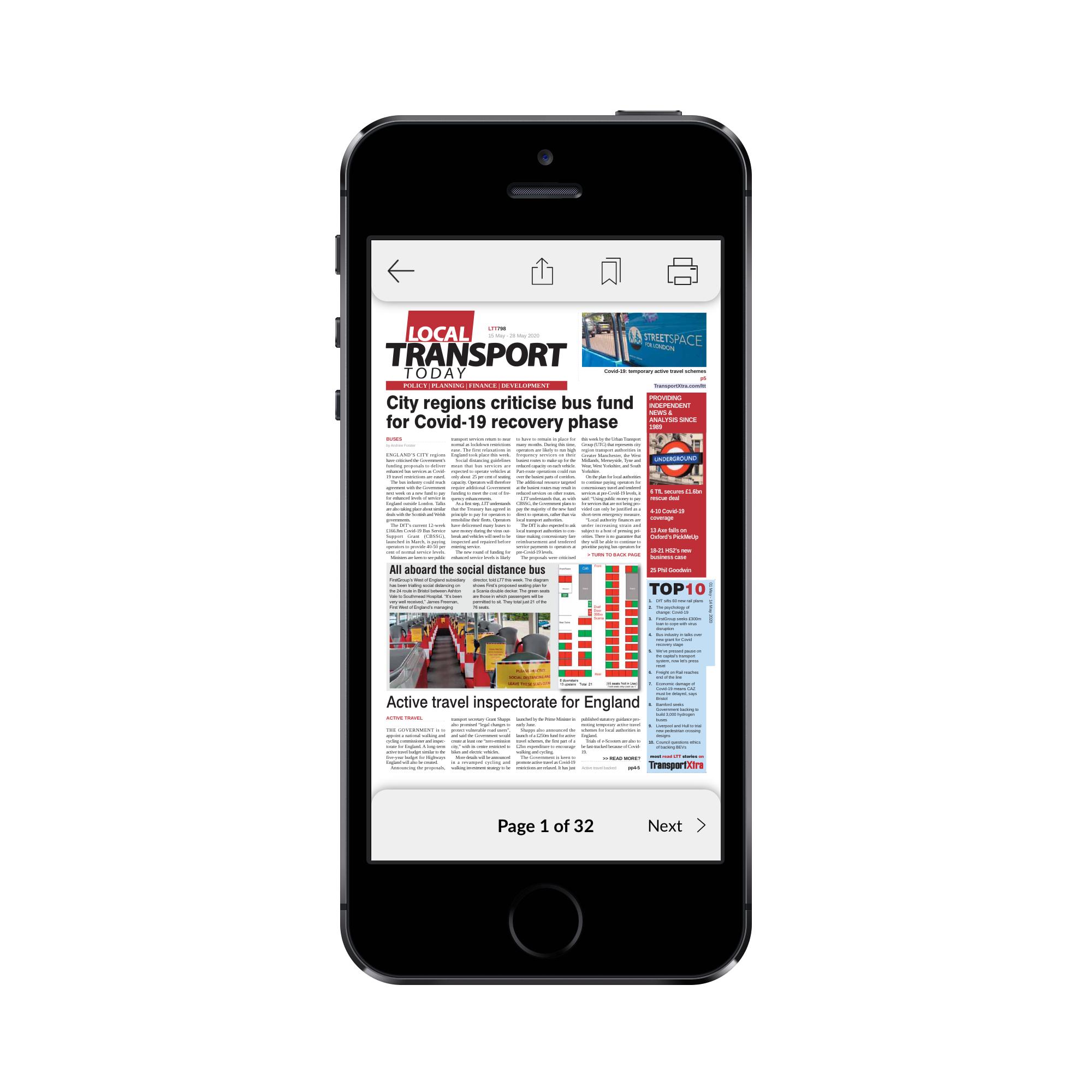 Being launched within the next few weeks, a state of the art digital delivery system bringing LTT magazine to smartphones will provide subscribers with the latest capabilities and functionality for those wanting to read on their mobiles.
The new LTT Edition app is using the advanced technologies of PageSuite, a digital publishing services company helping the producers of magazines and newspapers to create market-leading desktop, tablet and mobile solutions. LTT will join other users of the system including international magazine and newspaper publishers like the Los Angeles Times, the Boston Globe and a range of consumer and business magazines.
Along with the new platform we've been developing for in-depth discussion of transport issues (see other panel), we believe the addition of the app to the LTT portfolio strengthens the ways in which we can help members of the LTT community receive and consume information and join discussion, and themselves contribute to building professional knowledge and capability.
We have designed these new elements to form an integral part of the overall LTT offer, so it's not a question of whether you read LTT magazine in print, have the app, join the discussion on the new platform or enjoy the rich archival resources of TransportXtra, the overall package will allow you to get the best out of our incredible resource of information and highly regarded editorial and publishing skills.
All LTT subscribers will automatically get the app facility, as well as access to the content that already goes each issue from LTT to Transport Xtra.