Councils bearing the pain of Covid bus payments – Nexus
Funding
01 June 2020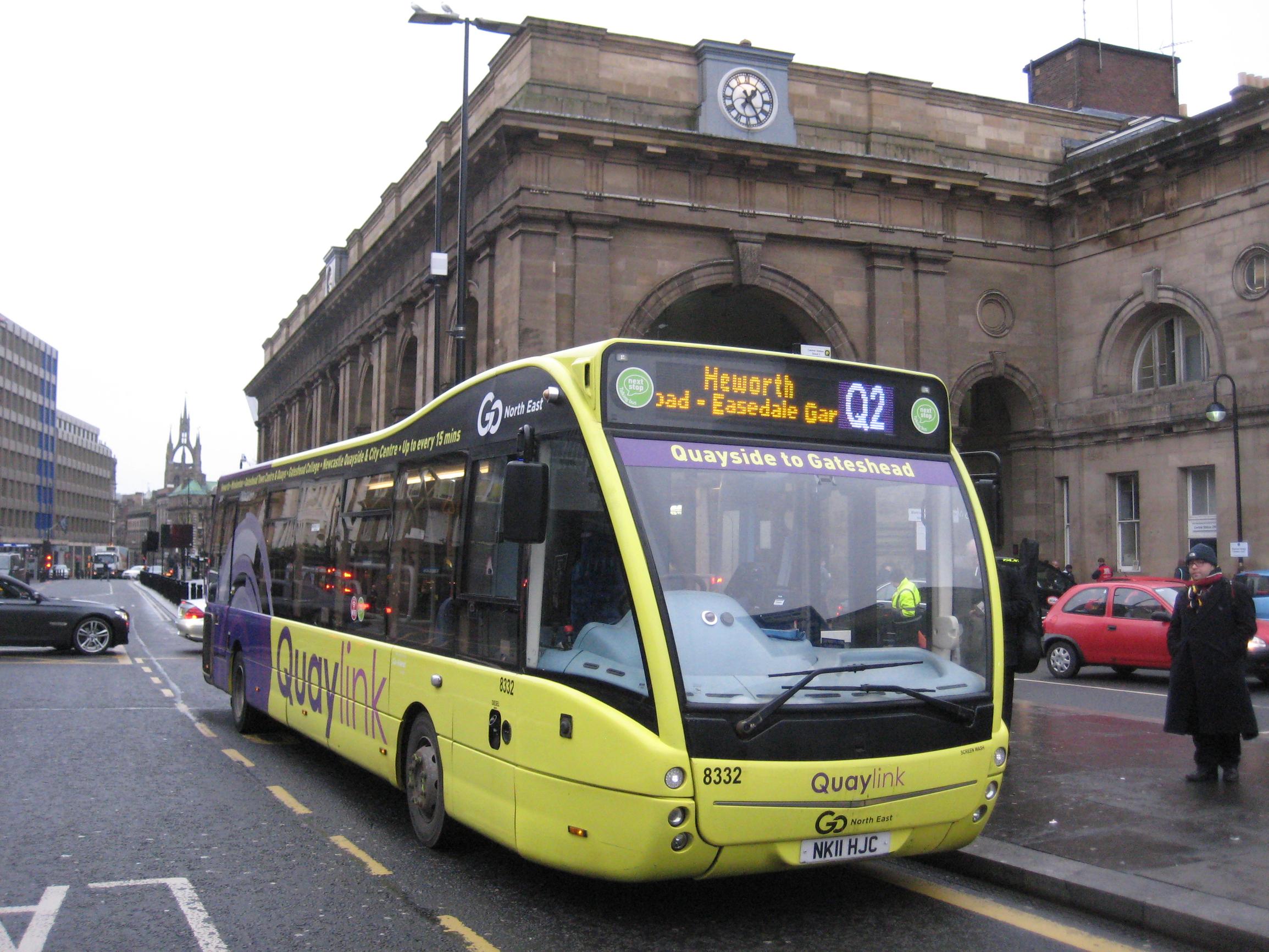 Local authorities' own financial problems arising from Covid-19 are being worsened by the Government's request that they pay bus operators concessionary fares reimbursement and tendered services funding at pre-Covid 19 levels, says Nexus, the Tyne and Wear PTE.
Concessionary fare trips have collapsed during the virus outbreak, with some local transport authorities reporting only about ten per cent of such trips are being made. Meanwhile, many tendered bus services are not operating.
The DfT, however, asked councils to make payments at pre-Covid 19 levels for both funding streams as part of the initial 12-week package to help stop operators going bust. This period runs to 9 June.
The DfT has now said it wants local transport authorities to continue the payments at pre-Covid-19 levels as part of the funding package for the 'restart' phase, which will see bus service mileage increase.
Local authorities were under no legal obligation to continue making the payments at pre-Covid-19 levels, John Fenwick, Nexus's director of finance and resources, this month told the Tyne and Wear sub-committee of the North East Joint Transport Committee.
He said Nexus could make huge savings on its reimbursement budget if it stuck to the terms of its agreements with operators. These ensure the PTE pays more or claws back funding if actual boardings are higher or lower than a threshold in any given year.
Nexus's concessionary fares budget for bus services in 2020/21 is £37.8m, of which £34.9m is for the elderly and disabled (including discretionary concessions) and £2.9m is for under 16s.
Said Fenwick: "Once the impact of the 'collar' mechanism has been considered, even at 50 per cent of target boardings across the entire year, it is estimated that in circumstances where Nexus strictly applied the terms of its agreements with the commercial bus operators, total payments would amount to £20.6m, a reduction of £17.2m or 45 per cent."
Nexus funds about ten per cent of bus services in Tyne ans Wear. Its gross expenditure on these in 2020/21 is budgeted to be £13.7m but the PTE receives £2.2m of fares income from the services, taking its net expenditure down to £11.5m.
Most supported services have been suspended because of Covid-19. "Clearly, because of the impact of the coronavirus, commercial bus operators are not entitled to 100 per cent of budgeted for payments," said Fenwick. "Given the level of service provision, it is estimated that total payments due to them could amount to less than half the original budget if contractual terms were strictly adhered to. A 50 per cent reduction would equate to almost £7m (full year equivalent)."
Nexus runs the Tyne and Wear Metro and the cross-Tyne ferry, which, like buses have been seen passenger numbers plummet. The Government has paid Nexus £8.6m for revenue losses on the Metro up to 9 June. Fenwick said this represented only 80 per cent of the likely actual losses. The PTE has received nothing from Government for the ferry.
He said continuing to pay bus operators the full amount for reimbursement and tendered services would help underpin the bus network, but it would fail to deal with the PTE's own budgetary pressures or those of its constituent districts.
Nexus might also struggle to demonstrate that paying operators the full amount represented value for money, he said.
"Given that the financial gap on Metro caused by Covid-19 is significant, strictly speaking, Nexus could redirect some or all of its bus concessionary fares reimbursement and/or secured bus services budgets in order to make good Metro's losses," he said. "This is, however, a course of action that is unlikely to help Nexus with its current and any future applications to central government for Covid-19 financial support for Metro." Nexus this week received further funding support for the Metro (see page 3).
He suggested that different options, and their implications, be developed further for future consideration by the Joint Transport Committee, "along with the more medium/longer term option for Nexus to work with the commercial bus operators to design a revised bus network"
Nexus has received £494,000 of Covid-19 Bus Service Support Grant (CBSSG) to cover supported services, and also £693,000 from the DfT's one-year bus service support grant. On these, Fenwick said: "It seems appropriate for Nexus to use the full £1.187m to offset its secured services fare revenue losses."