Economic damage of Covid-19 means CAZ must be delayed, says Bristol
01 May 2020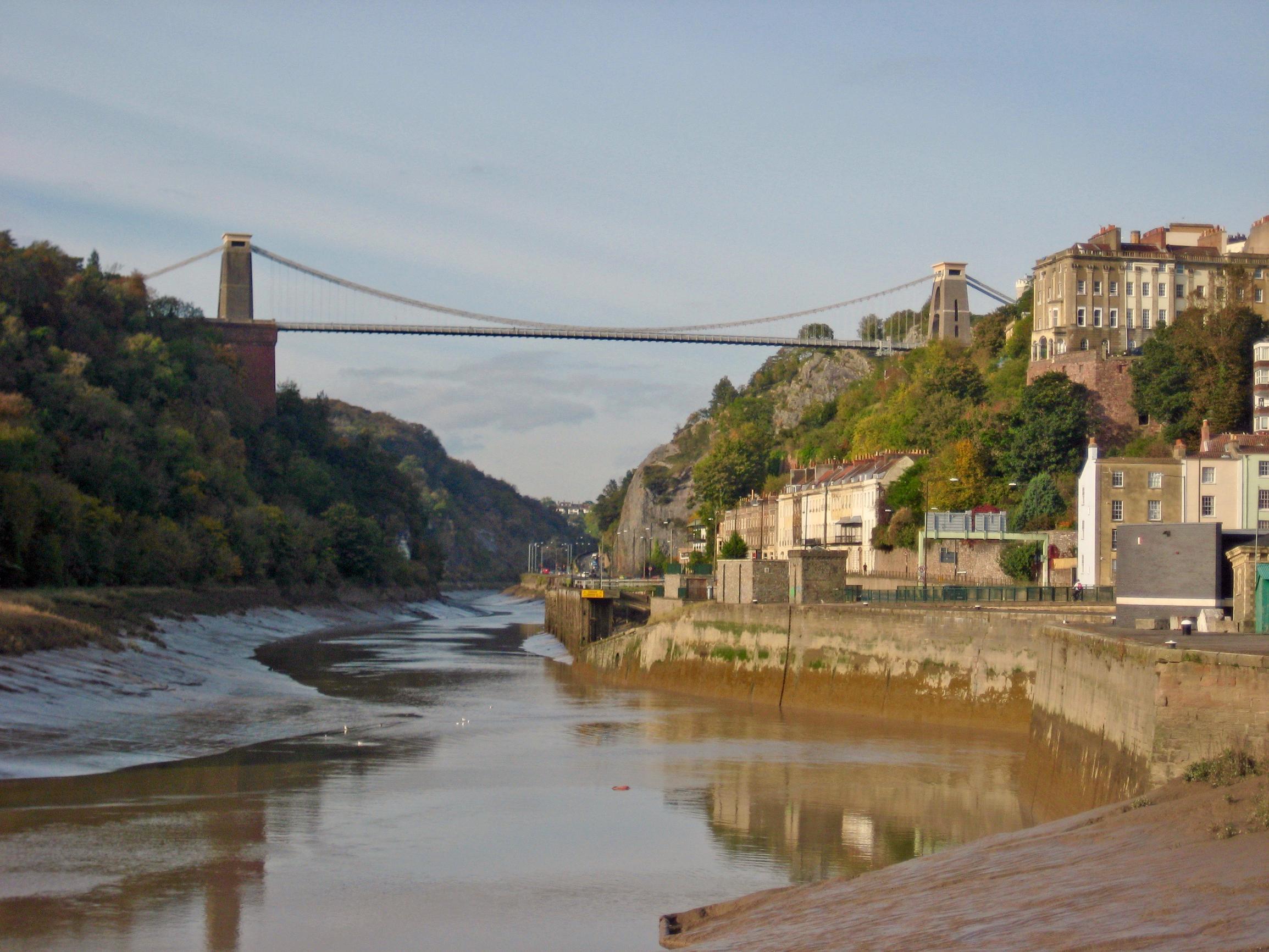 Bristol's proposed clean air zone will have to be delayed because of the economic damage caused by Covid-19, the council has told ministers. Meanwhile, the proposed diesel car ban could be dropped altogether for other reasons (see panel).
Bristol's Labour mayor Marvyn Rees has written to transport secretary Grant Shapps urging the Government to rethink its requirement for the council to implement a Class C CAZ in the city next April.
In a report to councillors, Adam Crowther, Bristol City Council's head of strategic transport, said Rees' letter had highlighted the "disastrous effect that complying with the timeline, as set out within the legal direction, will have on businesses in Bristol during this unprecedented time of uncertainty for them".
Crowther went on: "Businesses in Bristol are already being hugely and significantly impacted by the restrictions that have necessarily been put in place due to Covid-19 and many businesses in the city are becoming untenable. The implementation of a charging CAZ that commences in April 2021, as directed by the Government, will mean that a huge number of businesses will be significantly financially impacted.
"Many SMEs, while grateful for the lifeline that is the [Covid-19] Business Interruption Loan Scheme, are understandably extremely concerned about their futures during this time. It is important that we work with Government to ensure that they aren't burdened any further during a time of huge economic uncertainty and financial precariousness."
Crowther acknowledged the legal requirement to comply with nitrogen dioxide legal limits. "We understand and fully support the moral, environmental and legal imperative to achieve clean air compliance and are as committed as ever to achieving this. While we recognise our duty to implement clean air in the shortest possible time, it is important to stress that we also have a duty to support our city's economic prosperity and the Covid-19 crisis means that supporting businesses meaningfully is a huge challenge for everyone but absolutely essential."
He said the travel restrictions imposed by the Government because of Covid-19 meant the city's air quality was probably currently compliant with the EU limit values. "With most working from home and restrictions in place on travel, many are commenting on nitrogen dioxide levels being within legal limits and asking what can be learnt from this experience."
Bristol submitted proposals to the Government last November for a Class C CAZ covering the city centre and much of the inner city (LTT 08 Nov 19). Charges would be imposed on buses, taxis, HGVs and light goods vehicles that fail to meet the emission standards.
The council's clean air plan also featured additional measures to ensure compliance with the legal limits for nitrogen dioxide, including a diesel car ban covering the city centre and harbourside and operating between 7am and 3pm.
A proposed 3.5-tonne weight restriction on Upper Maudlin Street has since been dropped because it is regarded as "undeliverable and unenforceable", the council said last week.
Other proposed complementary measures include: grants and loans to residents and local businesses to replace non-compliant diesel vehicles; concessions for blue badge holders, low income families and emergency vehicles; and cycling, walking, bus and traffic management infrastructure schemes.
The CAZ and diesel car ban are both controversial. The latter has attracted nationwide media interest because it would apply to all diesels, even the newest Euro 6 models. This would be the first such restriction in the country.
In March, environment minister Rebecca Pow responded to Bristol's submission by signing a direction requiring the council to comply with the legal limit for nitrogen dioxide by 2023.
In an accompanying letter to the council, Pow said she expected the CAZ with additional measures to "begin to be in place by in place by 1 April 2021 at the latest". She has asked Bristol to submit a full business case for its clean air plan by 18 September.
The Government has committed to award Bristol £12m to implement the CAZ but it has not given Bristol funding to install the diesel car ban.
In his report to councillors last week, Crowther set out the council's thinking on the way ahead. "As a pragmatic approach, it has been recommended to Government that we continue with the planning and development work in order to meet the requirements within the direction but we have urged the Government to rethink how our scheme might be discharged in a way that will protect businesses from being further financially penalised.
"It is impossible to ignore the impacts of the pandemic and associated restrictions in establishing a sensible way forward for a CAZ in Bristol.
"Given the circumstances regarding Covid-19, we know that this will affect the implementation timeline within the direction and in which the clean air zone can now be delivered, and that being able to comply with the direction in a practical delivery sense is now extremely unlikely."
Bristol says businesses with vehicles that don't comply with the CAZ standards may require additional financial assistance because of Covid-19.
The council also says that "due to the legal timeframes set in place for this project [the clean air plan], we may not be able to offer as many exemptions and concessions as we would have liked".
The Government's joint air quality unit (JAQU) of DfT and Defra civil servants has invited councils with CAZ proposals to make representations on how Covid-19 affects their plans. "JAQU has written to all authorities seeking information about any potential anticipated delays to the delivery and implementation of the CAZ programmes," said Crowther.
JAQU's joint heads of department, Andrew Jackson, Isobel Pastor and Suzanne Trueman, notified councils on 9 April that no CAZs would be implemented before January next year. This affects Leeds and Birmingham, which had been due to go live this summer (LTT 17 Apr). The officials said the delay to implementation would be kept "as short as possible".
Doubts grow about proposed diesel car ban
Bristol City Council's proposed diesel car ban in the city centre and harbourside made national headlines when announced last autumn. But it may never come off the drawing board.
Environment minister Rebecca Pow's letter of 13 March to the council, which has just been released, raises the possibility that the ban could be replaced by a small area Class D CAZ within the larger Class C CAZ, or the Class C CAZ could itself be strengthened to a Class D. The difference between the two classes of zone is that a Class D includes cars.
Said Pow: "In the event that your preferred option of a medium CAZ C with additional measures, which could be either a diesel ban or small area CAZ D, is either not deliverable or is shown through further modelling to not deliver compliance in the shortest possible time, I expect you to pursue an alternative option for compliance, including a medium-size class D CAZ."
A Class D CAZ would still be controversial but it would eliminate the criticism that the ban applies to all diesel cars, including the newest Euro 6 models. Under the Government's guidelines for CAZs, Euro 6 diesels would be exempt from charges.
The Society of Motor Manufacturers and Traders and the Alliance of British Drivers criticised Bristol over its diesel ban last autumn. The ABD said Euro 6 cars have comparable NOx emissions to petrol in real world driving conditions.
Adam Crowther, Bristol's head of strategic transport, told councillors last week that, since submitting its clean air plan to Government last November, the council had engaged with the Government's Joint Air Quality Unit to discuss technical questions about the diesel car ban, "in particular the area of the ban and assumptions around behaviour change".
The proposed boundary of the ban has been revised to allow movement between the A370 and A4 and access Cabot Circus car park from the M32.
The discussions with JAQU have also raised practical questions about the ability to deliver the diesel ban as the Government has not yet provided the appropriate powers to Bristol City Council to implement a ban by passing the necessary secondary legislation.
The council's equalities assessment of the clean air plan, published last week, raises concerns about the equality implications of the ban.
"A ban on diesel cars may correlate with some equalities groups such as older people, and may also disproportionately affect those people who need to use a car more, such as disabled and elderly people," it says. "The requirement to replace a diesel vehicle to continue trip-making may have a more significant impact, especially for households with only one diesel car.
"In the event that a small zone a CAZ D [is pursued] rather than banning all diesels, the impacts would change. They would likely become more focused on the ability of the public to pay the charge and adapt their vehicles."