Travel demand in week 4 of Covid-19 lockdown
18 April 2020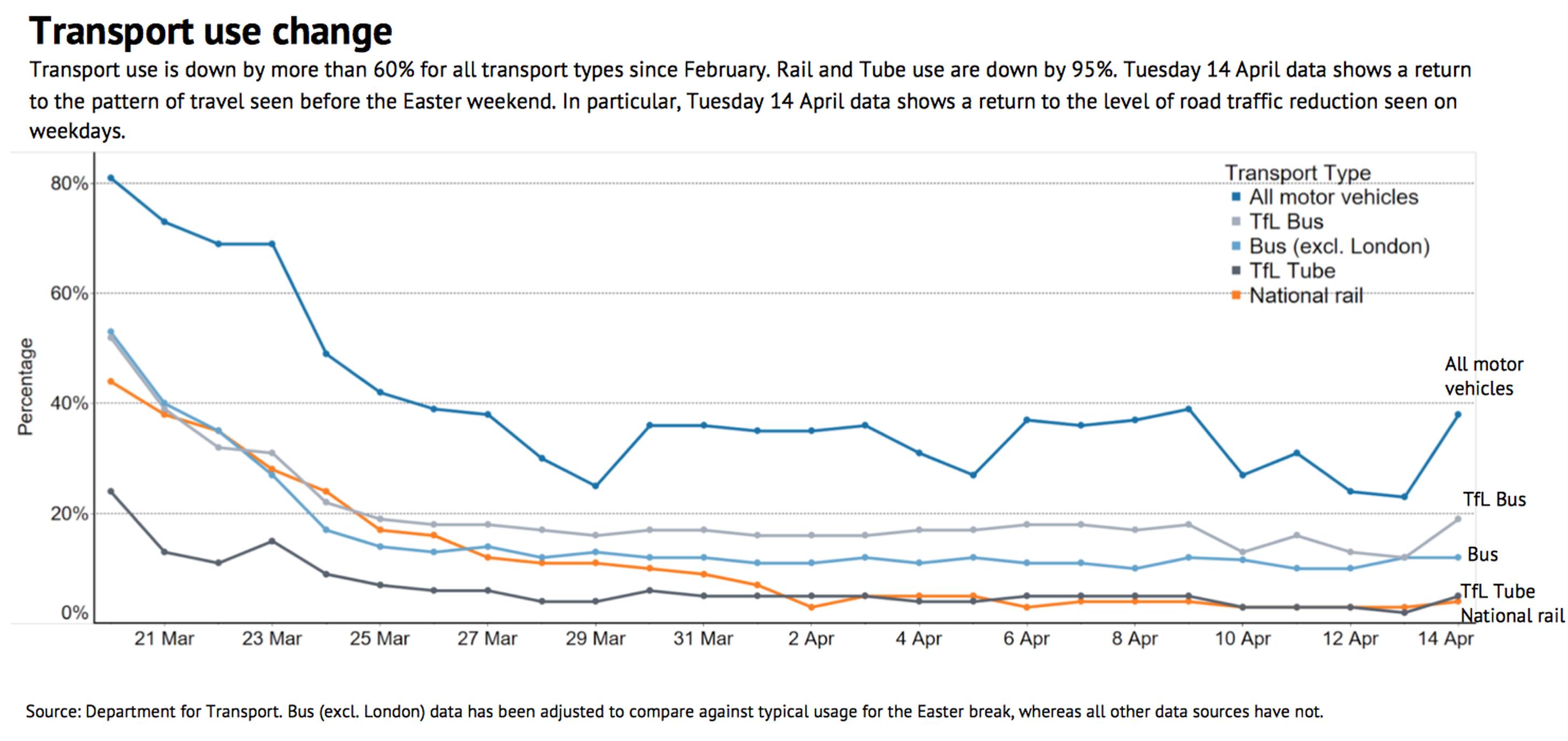 Travel demand in the UK this week continued at historically unprecedented low levels as people obeyed the legal restrictions on movement imposed to combat the spread of Covid-19.
The restrictions were introduced on 23 March and took legal effect on 26 March. Emergency powers make it an offence for any person to leave their home without "reasonable excuse".
Exceptions include: to obtain basic necessities; to exercise; to seek medical assistance; and to travel for work if it is not possible to work from home.