Nottingham light rail extensions proposed
Light Rail
03 April 2020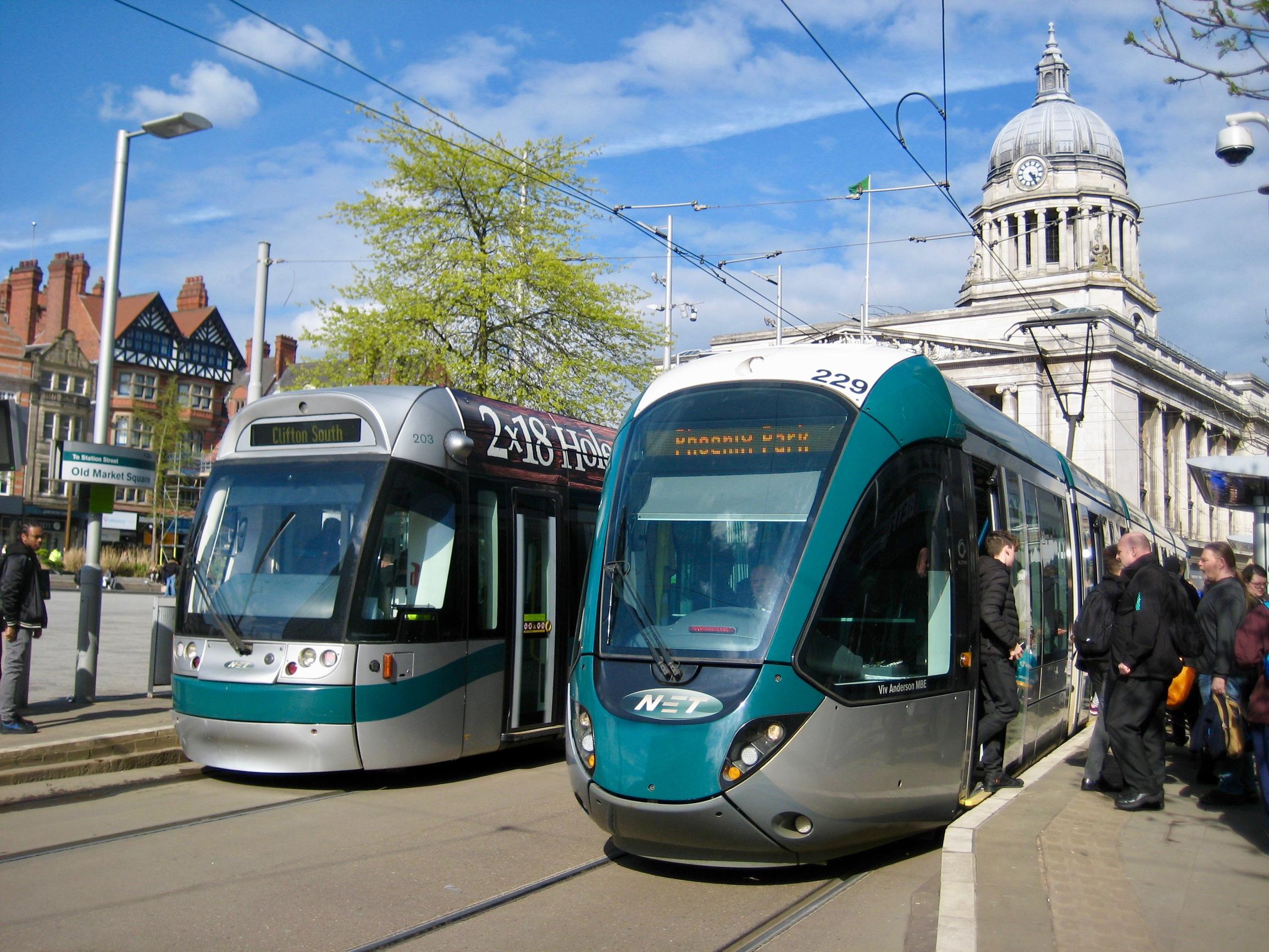 Councillors in Nottingham have authorised the preparation of outline business cases for three short extensions to the Nottingham Express Transit tram network.
An eastern route from Nottingham railway station would run initially as far as the Racecourse park-and-ride facility (2.5-3km) and ultimately to Gedling. The route would serve the 'Island site' where 1,750 homes and 55,000 sq m of office space are planned, and the Waterside regeneration area, which could accommodate 3,000 homes and 150,000 sq m of employment land.
A 1.5km extension is planned from the Toton park-and-ride site to the proposed HS2 Toton station. This route could be extended to Long Eaton.
A 1.8km route south from the Clifton park-and-ride site would take the tram through the Fairham Pastures development site for 3,000 homes and 100,000 sq m of employment land.
Steve Head, Nottingham's acting director of transport projects and public transport, said preliminary analysis suggested all the extensions were worth building. The intention is to complete the outline business cases by autumn 2021. Opening of the lines is envisaged is 2028/29.
Nottingham regards routes from Toton HS2 station to East Midlands Airport and Derby, and east towards Gamston, as longer term projects.
The city council will provide officer support to Broxtowe Borough Council on a preliminary assessment of extending NET from the current Phoenix Park terminus to Kimberley and Langley Mill, northwest of Nottingham.
NET carries nearly 19 million passengers a year.