Converting all car trips to EVs is impossible, says WMCA
06 March 2020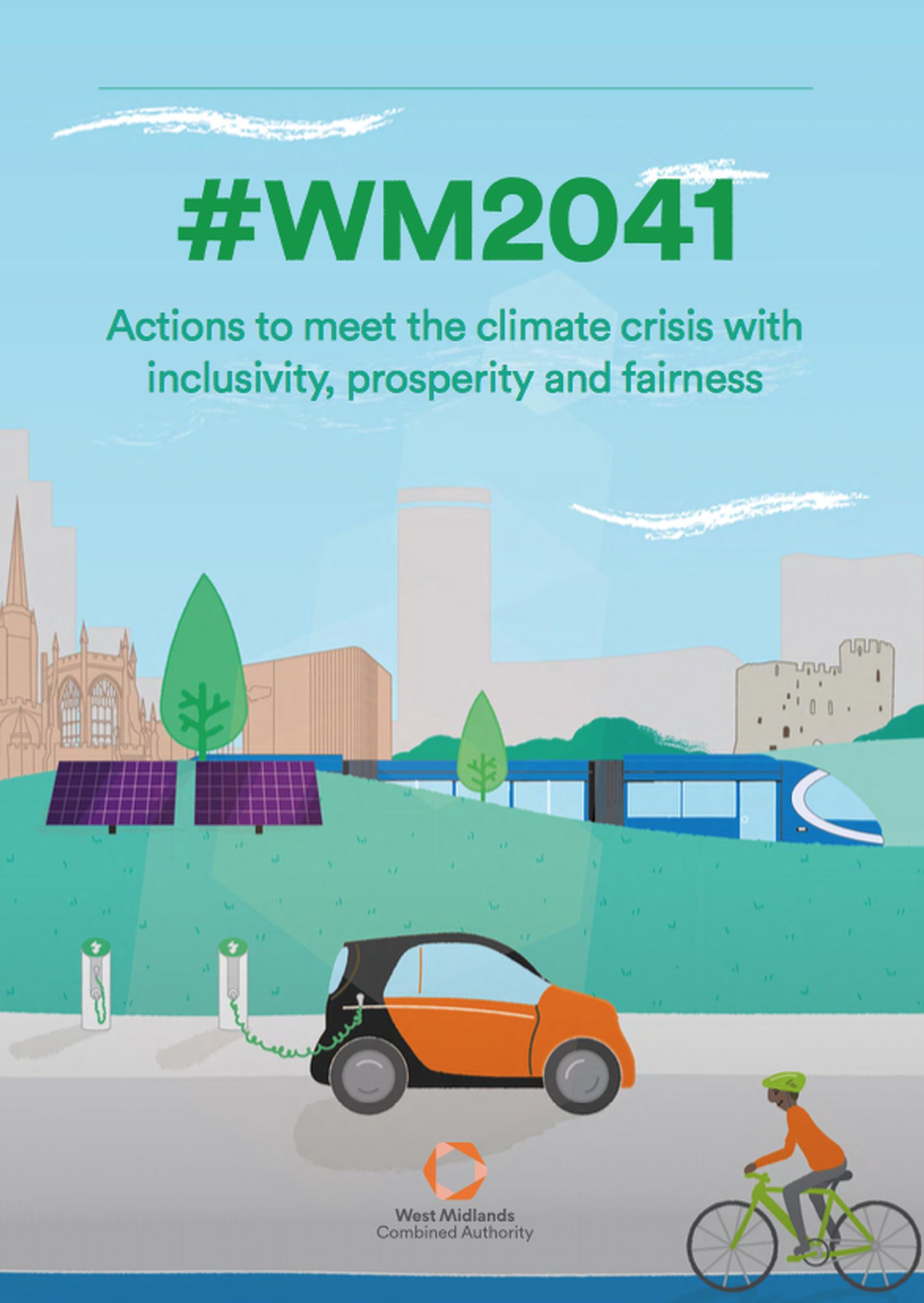 Converting all current car trips in the West Midlands conurbation to battery electric vehicles is impractical, says the West Midlands Combined Authority. It says many trips will have to be switched to public transport or active travel instead because of climate change.
The comments appear in the combined authority's Green Paper for how the area can deliver net zero carbon dioxide emissions by 2041. Consultation ends on 12 March.
The WMCA calculates that 42,547GWh of energy is currently delivered to vehicles in the area in the form of petrol and diesel.
This, it says, is "nearly equal to the amount of energy delivered through the entire gas network in the region and almost twice that delivered by the electricity system".
"It is not practical to transfer this use over to electric vehicles," it adds, citing the "significant implications for local energy infrastructure".
WMCA says much of the road traffic demand will have to therefore be met by mass transit or active travel.
The Green Paper includes some far-reaching suggestions.
"By the time we reach 2041, a majority of people will not own cars, with most car use taken up on an ad hoc basis through electric car clubs," it predicts. "All other journey are completed by walking, cycling, scoots, and the use of buses, Metro and trains."
Suggested actions in the next five years (2020-2025) include "expansion of low emission places, building on Birmingham's clean air zone".
In five to 15 years (2026-2035), the WMCA proposes creating a regional vehicle scrappage scheme to reduce fossil fuel cars.
This, it says, will make it "more advantageous to swap a petrol-powered car for a travel pass or CAZ-compliant secondhand car than it is to trade it for a new vehicle. This is currently being piloted in the West Midlands as 'Mobility Credits'."
In the final five years (2036-2041) "there will be no fossil fuel-powered vehicles permitted on the roads in the West Midlands, with safer spaces for walking and cycling".
The Green Paper presents interim carbon reduction targets against a 2018 baseline of 36 per cent by 2022, and 69 per cent by 2027. The geographic area of coverage is the West Midlands conurbation plus Warwickshire and parts of Staffordshire.
Paul Biggs, West Midlands spokesman for the Alliance of British Drivers, said the document was another example of creeping green totalitarianism.
"People don't realise the costs in terms of money, jobs and freedom of travel that they will start to face in the near future from eco-austerity policies unashamedly aimed at the totalitarian control of every aspect of our lives without having any positive effect on weather, climate, the level of atmospheric carbon dioxide, or life expectancy.
"The computer model-dependent climate death cult is a gift to a cross-party political class elite that are financially and socially insulated from a net zero agenda waved through parliament without debate or an estimate of the real costs involved.
"Voters will eventually vent their anger outside of selective, anti-democratic, brainwashing 'Climate Assemblies'."