Bus deal is first stop on way to mass transit for Bristol's mayor
Mayor of Bristol Marvin Rees talks to Deniz Huseyin about his plans for a mass transit system, transforming bus services, and implementing a clean air zone and diesel car ban
06 March 2020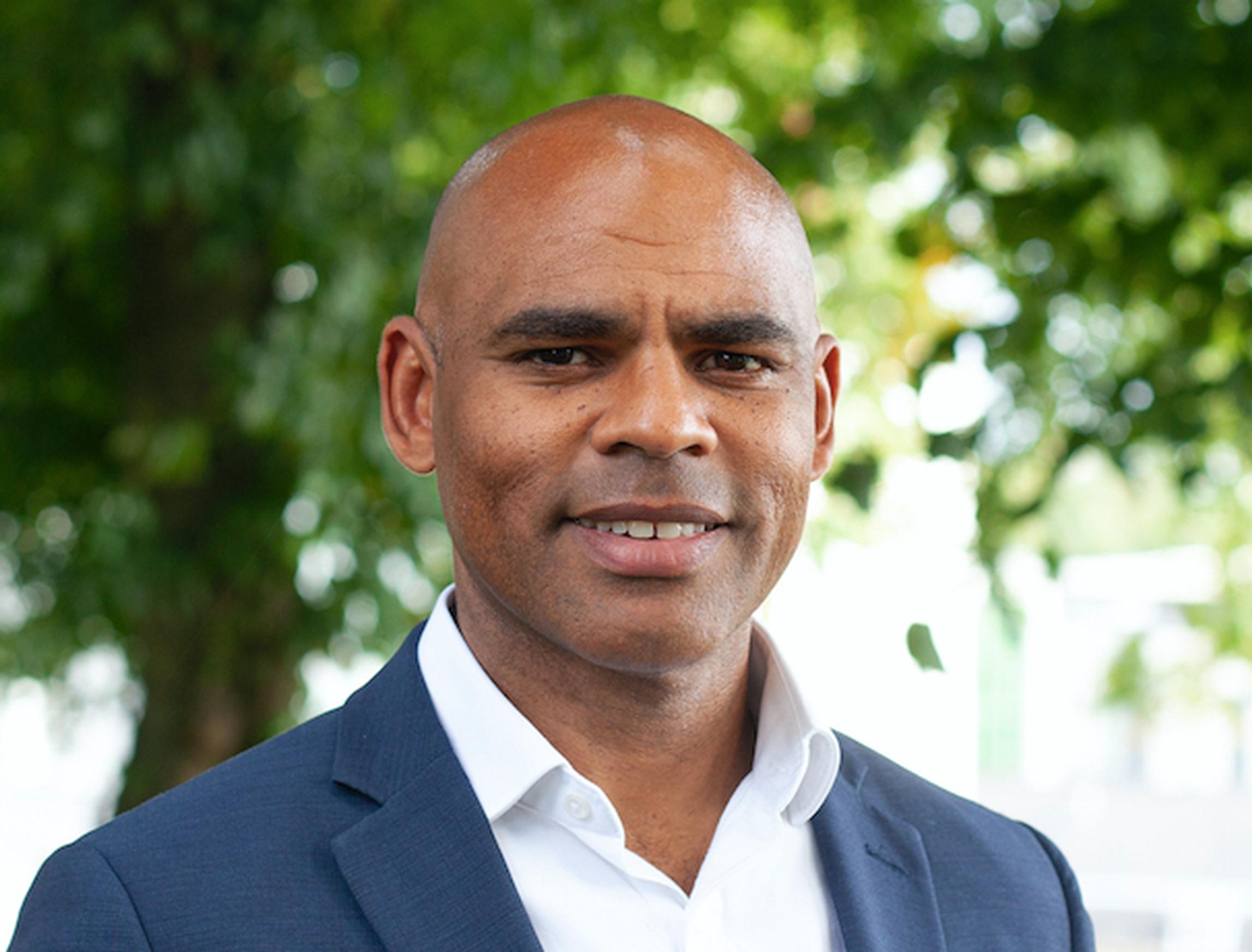 It is almost four years since Marvin Rees was elected the Labour mayor of Bristol and, ahead of his campaign to win a second term in May, he is reflecting on the question of what his proudest transport achievements are.
After a pause, he says: "Actually, there are two; moving the city to the bus deal and setting off down the path to a mass transit system. Historically, everything here has been patch and mend. What we are doing now is building some hope into Bristol's transport future."
The bus deal will act as the precursor to a mass transit system, he says. It will be launched on 19 March, and involves the city's main operator First Bus.
"The bus deal will tie together our wider regional aspirations for improving bus services as a forerunner to a fully integrated transport network, with mass transit at its core," he explains.
First will pledge to double the frequency of peak time services while Bristol City Council invests in bus prioritisation and infrastructure, including more park-and-ride provision. A daily price cap for First bus travel will be introduced by 2022.
"We do not have direct control over bus services and cannot force providers to maintain loss-making routes," says Rees. "However, we can work together and create the infrastructure for bus priority to help speed up and expand services."
If we get this wrong we will have a very divisive issue on our hands like Brexit. We are not an authoritarian regime that says, 'This is what is going to happen
Rees says he is unpersuaded by calls from Liberal Democrat councillors for bus franchising. "Our concern is that bus franchising comes with a huge amount of risk for us as an authority. First Bus has been a good partner and we have a fantastic manager working with us on the Bus Deal.
"People talk about franchising as the holy grail of getting a good quality bus deal," he says, but advocates of franchising have so far "failed to bring me evidence of numbers and the scale of financial risk".
"Some people think bus franchising is the closest you can get to local bus ownership. Our point is, that's fine but you have got to grapple with the fact that if it goes wrong that will impact on other council services."
Plans for a mass transit network are still at the embryonic stage so only scant detail is available. Routes are proposed from Bristol city centre to the airport, the East Fringe, the North Fringe and Bath.
Bristol's 2050 vision document has set out an ambitious timetable for construction on the first mass transit route to start in 2022 and be completed by 2028, with the entire four-line network in operation by 2034. The council estimates that a mass transit network would cost £4bn.
"It's an ambitious plan," Rees acknowledges. "But we've got to have ambition. With the population growing, and people becoming more car-dependent, we'll end up paying the price down the line. The transport problems we are dealing with in Bristol today is because of 40 or 50 years of failure to have any ambition.
"We think this is the right thing for the city. Engineering-wise, it is perfectly possible to deliver. There are growing numbers of people in the travel to work areas [in Bristol], so there is a strong enough passenger base to make it viable. And those numbers are going to grow, so we need to take this opportunity to take millions of car journeys off Bristol's roads and develop the transport system that a world-class city needs. We are a core city and we don't have a meaningful mass transit system – it's ridiculous! We need to sort it out."
Working with WECA
All this talk of public transport from Bristol's mayor may come as something of a surprise given that the West of England Combined Authority (WECA) is the local transport authority for the unitary authorities of Bristol, South Gloucestershire and Bath & North East Somerset. WECA has its own mayor, the Conservative Tim Bowles.
But it is Rees who has led the negotiations on the bus deal, and who secured funding from WECA on a business case by business case basis for each route/corridor.
So how are relationships between Bristol and WECA?
"It's going well," Rees insists. "On the whole we have developed good relationships. No local authority works in isolation. We are all inter-dependent on our neighbours, so getting cross-border working is essential."
There is a misconception that a combined authority is a self-contained entity, he says. "It is, by definition, a combination of authorities. It cannot be seen as a separate organisation."
On the politics, he says: "I am not going to pretend there aren't differences of lived experience and philosophy, but ultimately it is about delivery. And our approach is this: if we can find someone to help us deliver for Bristol then we will work with them.
"It is in nobody's interests to not make it work when we have important aims on house-building and delivering a mass transit system."
Rees describes Bowles as "a good guy", pointing out that they have been on trade trips together, including to the USA as part of a regional trade delegation. "We have a good working relationship focused on delivery."
Rees has tried to nurture a more consensual, less adversarial style of politics. "One of the things I say to people is, 'even if you disagree with my position hopefully you can respect how I got there'.
"The reality is that sometimes we are going to disagree. We need a better quality of politics. The whole point is we need to work things out. I say to people that the position they take might have a consequence, and they have to own that consequence."
Clean air controversy
The council provoked controversy last autumn when it approved a clean air plan comprising a Class C clean air zone (CAZ) covering a large part of the city plus a ban on private diesel cars in the city centre by March 2021 (LTT 08 Nov 19). Nowhere else has proposed the latter policy and it remains to be seen what ministers will make of it.
Within the Class C CAZ, charges will apply to uses, coaches, taxis, heavy and light goods vehicles. Vehicles failing to meet the CAZ's minimum standards of Euro 6 (diesel) and Euro 4 (petrol) will incur a daily charge of £9 for taxis, private hire vehicles, and vans, and £100 for buses, coaches and HGVs.
The diesel ban, which will apply only to private cars, will operate between 07.00 and 15.00 seven days a week, covering the city centre and harbourside and beginning at the end of the M32 north-east of the central area.
These changes will help ensure the city complies with the EU annual limit value for nitrogen dioxide by 2025, says Rees.
"The diesel ban and CAZ C gets us to compliance in the shortest possible time. That is our legal requirement and we have a moral responsibility to deliver clean air, but we will do it in a way that takes care of our most vulnerable people."
He adds: "There has been a lot of clamouring for very blunt interventions, but there were issues around the impact on hospitals, care workers, small businesses and people on low incomes."
The council initially considered a CAZ D scheme covering a wider area of the city. "If we went for a wider charging zone it would have negatively impacted on nearly 6,000 households that earn less than £25,000 a year. The CAZ C option impacts on fewer than 600 families that earn less than £25,000 a year. I have been clear that we must take poverty and inequality seriously."
Disabled passenger vehicles and Blue Badge holders will be exempt from the CAZ charge. "We have to respect the fact that some people need cars because we currently haven't got a good transport system. It is about working with people to provide a viable alternative to the car. We know that when we make a decision there is a trade-off, everything has a price; sometimes good things can have a negative consequence for some people."
Rees suggests offering people interest-free loans to help them make the transition from diesel to zero emission vehicles. He wants the Government to fund a diesel transition scheme. "We need the Government to go with us on this journey. You can't just set a goal and roll down responsibility and not lift a finger to help."
The move towards carbon neutrality requires a strong democratic mandate, he believes. "If we get this wrong we will have a very divisive issue on our hands like Brexit. We are not an authoritarian regime that says, 'this is what is going to happen.' We have got to bring people with us, and they have got to give us the mandate to introduce the scale of change that we need."
One City maps out connected future for Bristol
In January 2019 Marvin Rees launched Bristol's One City Plan, drawing up a set of targets, decade by decade, up to 2050. The plan comprises six themes: health and wellbeing; economy; homes and communities; environment; learning and skills; and connectivity.
The Bristol Transport Board oversees the targets for improving connectivity. "Transport is not an issue for local authorities alone," says Rees. "We are not the sole source of insight and expertise. That's why we have pulled together a whole bunch of people from different backgrounds including active travel groups, community groups, academia and transport providers to set out what Bristol should be doing over the coming years.
"That means when we put ideas like the mass transit system on the table they have been tested and debated, and people have agreed to this scale of ambition, so it gives us real support and endorsement for what we are doing."
The plan sets out three transport aims each year between now and 2050. Targets include: subsidised transport for all children and 16-18 year olds accessing further education by 2023; a "safe, simple, convenient and accessible" cycle network across the West of England by 2027; a minimum of 40 per cent of journeys made by active travel by 2030; all businesses with more than 1,000 employees to support major upgrades to public transport through initiatives such as a local workplace parking levy or business rate by 2031; and 100 per cent of freight deliveries in the city centre made by electric vehicles by 2038.
Find out more about the Mayor's transport plans at the Public Health + Sustainable Transport Summit in Bristol on 27 March