Rethink for city's civic square
Traffic Management
07 February 2020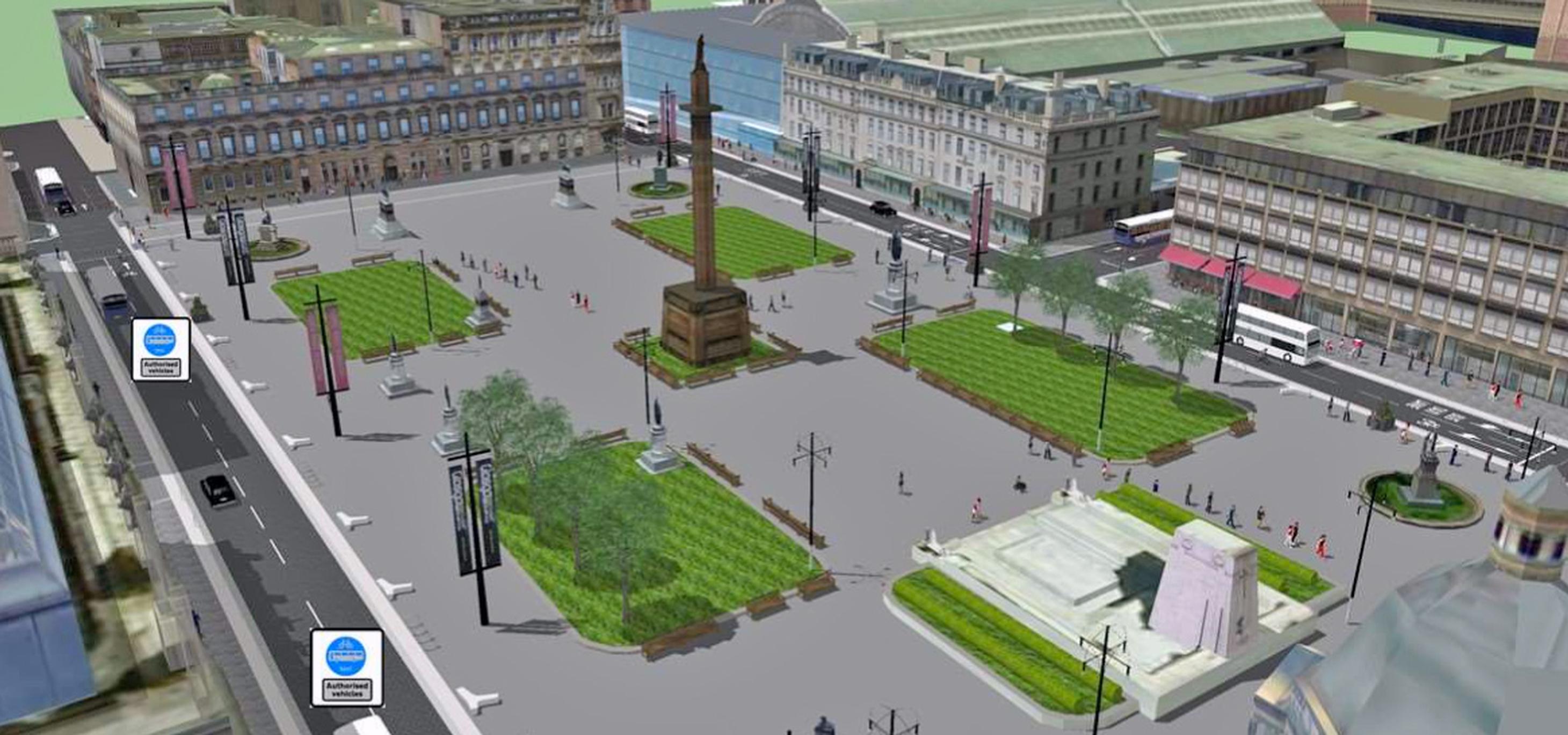 Glasgow City Council is to close two sides of George Square, the city's principal civic space, to all vehicular traffic.
Richard Brown, Glasgow's director of regeneration and economy, told councillors last month the square was currently "surrounded by traffic". The council plans to pedestrianise the east and west sides while keeping open the north and south sides for buses, taxis, and cycling. All parking will be removed.
The council held a public engagement exercise about the square last autumn. Strathclyde Partnership for Transport supported reducing general traffic access and pedestrianising the east side of the square on which the city chambers stands but said full pedestrianisation would disrupt bus operations (LTT 22 Nov 19).
Glasgow wants the closures in place by June, in time for the UEFA Euro 2020 football championships that will see four games played at the city's Hampden Park. This timetable can only be achieved if all statutory consultees accept the required Traffic Regulation Order.
The reconfigured traffic layout will initially feature temporary features and facilities. Permanent public realm works, including widening the footways on the north and south sides of the square, will be progressed after 2023. Works are forecast to cost £8m to £10m.
These works will be delivered as part of the wider Avenues programme to enhance key city centre streets. The George Square project will be procured and governed as part of the 'Block C' Avenues design contract currently in development. A tender will be issued in April.