Edinburgh promises to learn Summertime Streets lessons
20 December 2019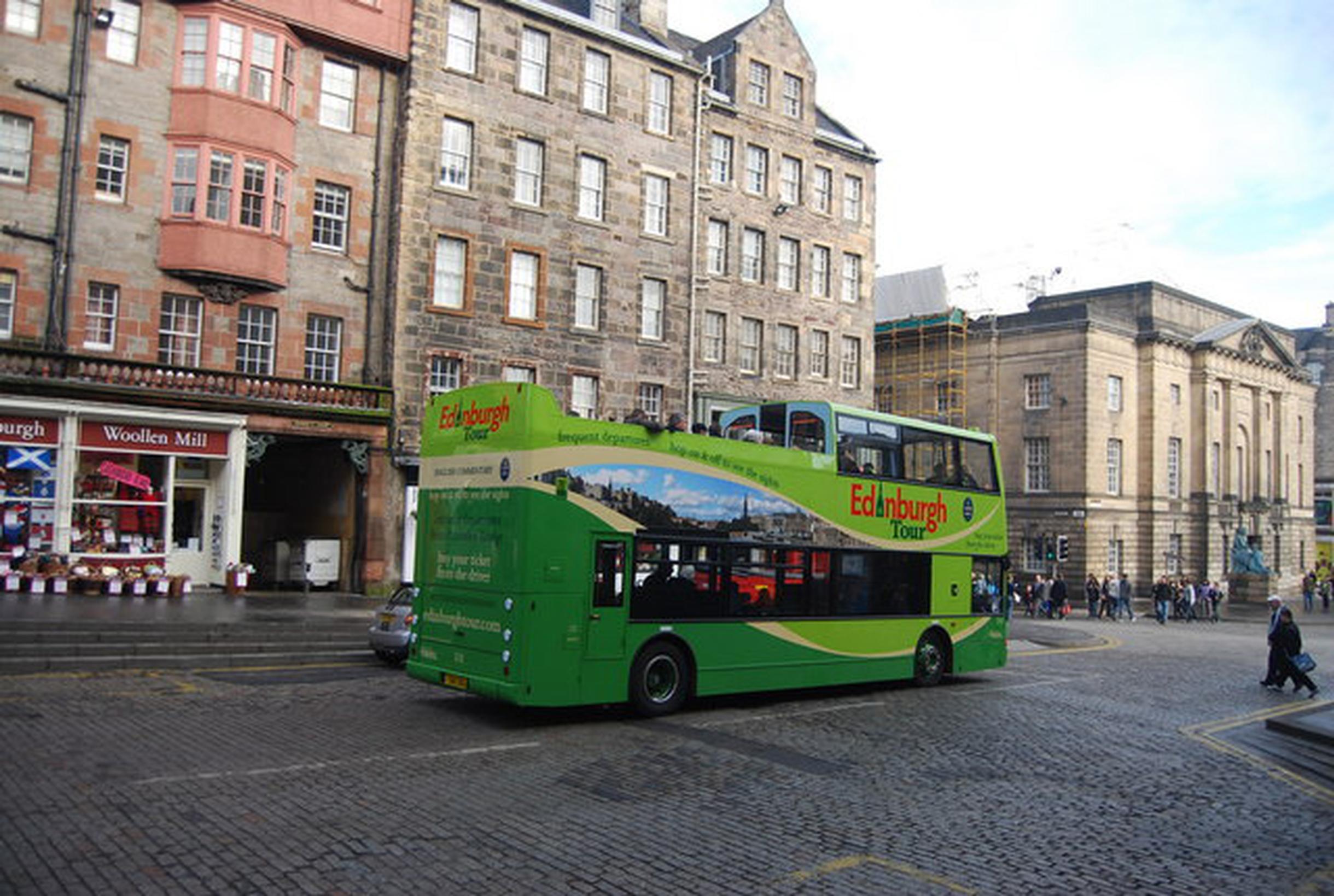 Councillors in Edinburgh have given in principle approval to run another programme of street closures and other traffic restrictions in Edinburgh's Old Town next summer. The decision comes despite strong criticism from residents and businesses about the way this year's inaugural programme was implemented.
The Summertime Streets initiative saw traffic restrictions implemented between 28 July to 1 September to give pedestrians more space during the city's International Festival and Fringe (LTT 05 Jul). The concept has attracted interest from elsewhere – a councillor from Winchester wrote to Edinburgh saying "Winchester wants to do summer streets too."
Councillors this month approved the idea of repeating the initiative in 2020 but Paul Lawrence, Edinburgh's executive director of place, told them: "It is clear from the feedback received that learning from this year's programme is required. Significantly, early engagement and communications with local residents, businesses and key stakeholders will be built into the programme planning and developing delivery plans."
Municipally-owned Lothian Buses says its Edinburgh Bus Tours operation suffered a "significant reduction in demand due to the various restrictions preventing buses from going past the places our customers wanted to?go", including Edinburgh Castle.
"Additionally, a high number of pre-booked advance tickets had to be refunded placing further strain on the company's finances," it says.
As well as being unable to access the castle, tour buses could not access the historic Grassmarket area, leading to an "inferior product and reduced demand". A rival open top bus tour operator "flagrantly" ignored the restriction for a "significant period", says Lothian.
There was also a "a noticeable increase in traffic congestion compared to previous years", which reduced the reliability of scheduled services, "causing reputational damage and increased cost to the business". Lothian's 35 route was diverted away from the Royal Mile and Holyrood areas.
Lothian suggests the council distributes Festival and Fringe events throughout the city. "We firmly believe that the most effective way to make the city centre a more pleasant area during this period is to distribute events over a wider area of the city. Although not specific to Summertime Streets, reducing the level of congestion in the city centre as a whole must be a priority for future years.
"Edinburgh is not a large city and boasts a comprehensive public transport network allowing visitors to access many areas where events could take place."