Segregated cycleways for Leeds
Active Travel
06 December 2019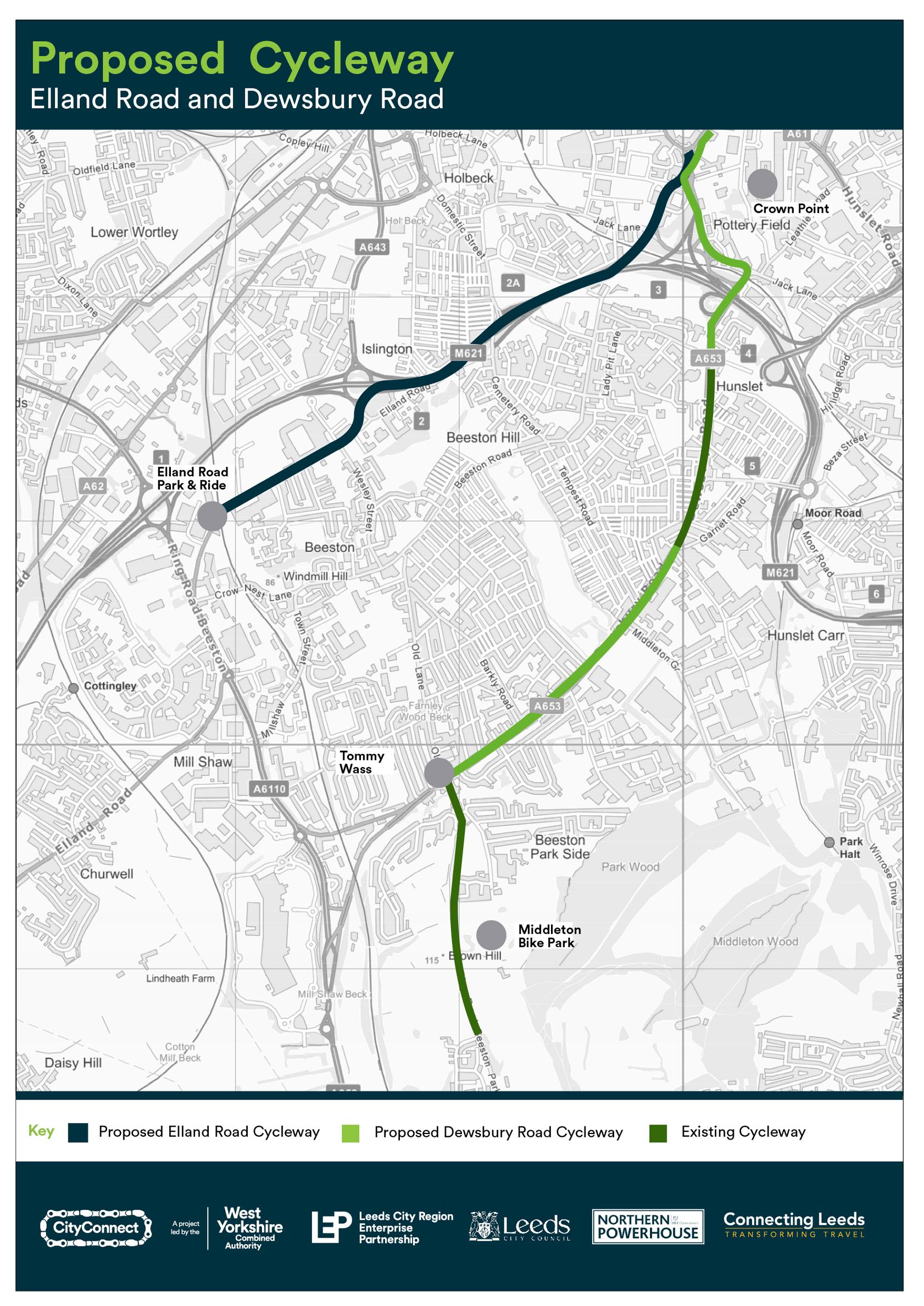 Councillors in Leeds have approved plans for three new segregated cycleways in the city.
Lanes will be installed on the Dewsbury Road and Elland Road in the south, and on Clay Pit Lane north of the city centre.
Dewsbury Road already has a cycleway along part of its length. The new facilities will complete a segregated route between the Middleton urban bike park and the city centre. The Elland Road project starts at the park-and-ride site and will provide a two-way segregated facility through Holbeck to Leeds city centre.
The Clay Pit Lane scheme will connect existing segregated facilities at Sheepscar Junction (Meanwood Road and Regent Street) to Woodhouse Lane. A segregated track will be provided on both sides of the road, replacing existing, inadequate lanes.
The £6.1m works will be funded by West Yorkshire-plus transport fund. Construction is programmed to start in spring 2020 with completion expected in spring 2021.