Former council officers warn of car-based sprawl in Oxfordshire
PLANNING
07 June 2019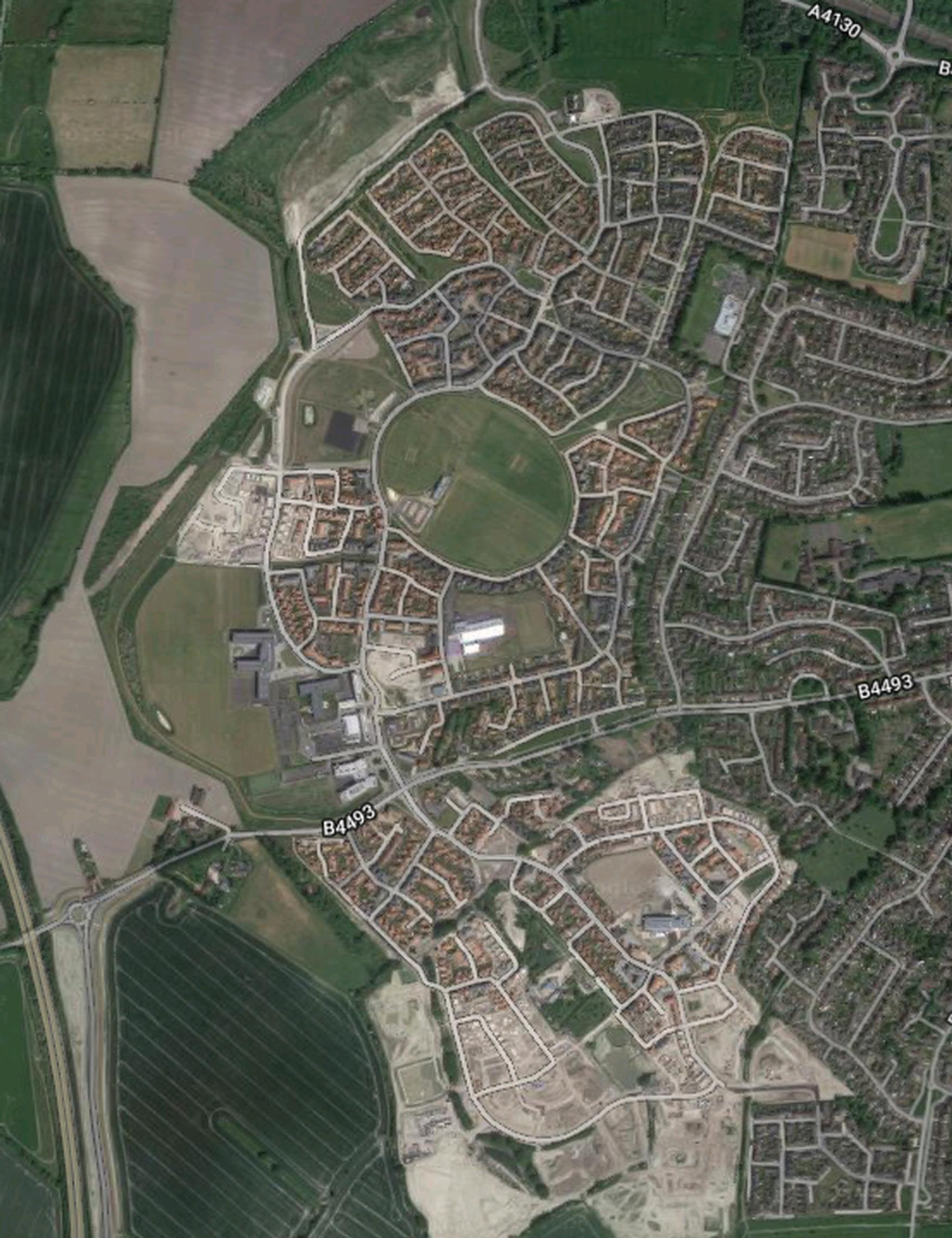 Former Oxfordshire County Council transport and planning officers have urged councils in the county to rethink plans for tens of thousands of new homes, saying the county risks becoming covered by car-based suburban sprawl. They also want the Government to abandon the proposed expressway road between Oxford and Cambridge.
The recommendations feature in reports published by a group called POETS (Planning Oxfordshire's Environment and Transport Sustainably). The report authors are all ex-Oxfordshire County Council: Chris Cousins, a former head of sustainable development; Noel Newson, a former group manager for sustainable transport; Roger Williams, a former head of transport; and David Young, a former director of environmental services.
"Oxfordshire will become a county of suburban sprawl unless planning and transport policy changes," they say, warning that there is a "democratic deficit in planning".
They direct their ire at the Oxfordshire Growth Board, whose voting members are the leaders of Oxfordshire and the county's five districts.
The board, says POETS, "appears to pay more attention to quangos such as the local enterprise partnership and the National Infrastructure Commission than to local electors".
The growth board is spearheading the preparation of an Oxfordshire 2050 strategic planning document. It has also struck a growth deal with the Government for the delivery of 100,000 dwellings by 2031 in return for some infrastructure funding. But the officers say the Government's offer is less than 5 per cent of what the growth board itself says is needed for infrastructure.
"The inevitable outcome is therefore a worsening of shortfalls in essential services, increasing traffic congestion, pollution and loss of valued environment."
POETS says the current round of district council local plans contains proposals for 15,000 new dwellings to accommodate overspill from Oxford, many to be built in the Green Belt.
"However, independent consultants have concluded that the original need figures on which they were based are wrong – and indeed roughly double what they should be."
They add: "Bizarrely, the preparation and examination of the Oxford local plan has lagged behind those of the surrounding districts. As things stand, the case for housing development to take place in the Green Belt will not be tested until after such land has been released in those districts.
"No sane planning system would allow this to happen, but this is what is currently in train.
"Unless common sense can prevail, as things stand, large swathes of the Oxford Green Belt will be lost to unsustainable, low density suburban development, much of which will be swept up by London commuters."
Turning to the Oxford to Cambridge expressway, they say there is "no credible transport case for the road" and it will conflict with the need to reduce transport carbon dioxide emissions.
"Its justification seems mainly to rely on using the road as a peg to attach further housing as part of a so-called Arc: best estimates seem to indicate a further 200,000 dwellings in Oxfordshire.
"All this would entail building more dwellings than those that have previously ever been built in Oxfordshire over the last thousand years."
The authors want the road scrapped, construction of East-West Rail accelerated, with the line electrified from the start, and more capacity on the line for freight traffic. They also want the Oxford-Didcot railway electrified; the Cowley rail branch in south Oxford re-opened to passenger traffic; a bus rapid transit network developed; more cycle routes; and the creation of a travel behaviour change unit.
On planning, they recommend that local plans under preparation should be paused "pending proper consideration of real housing need". The Oxfordshire 2050 strategy should be restarted on a "blank canvas".
Responding to the POETS reports, a Growth Board spokesman told LTT: "The forthcoming Oxfordshire Plan 2050 will help to identify strategic areas of housing and employment growth for the county that are sustainable and will help to reduce the need for travel. The board has recently begun a review of some of its procedures and operations to help improve transparency, public trust and to ensure sustainability is at the heart of the work the board does."
As well as the four authors of the reports, POETS includes: Katie Barrett, a former transport policy manager at Oxfordshire and local plans officer at two of Oxfordshire's districts; Bob Bixby, a former transport planning course director at Oxford Brookes University; Gill Oliver a former planning policy manager at South Oxfordshire; Gordon Stokes, an honorary visiting research associate at the Transport Studies Unit, University of Oxford; Ian Walker, a former spatial planning manager at Oxfordshire; and Elizabeth Wilson, a principal lecturer in environmental planning at Oxford Brookes University.