Zebra regulations pose barrier to Gtr Manchester cycle plans
ACTIVE TRAVEL
12 April 2019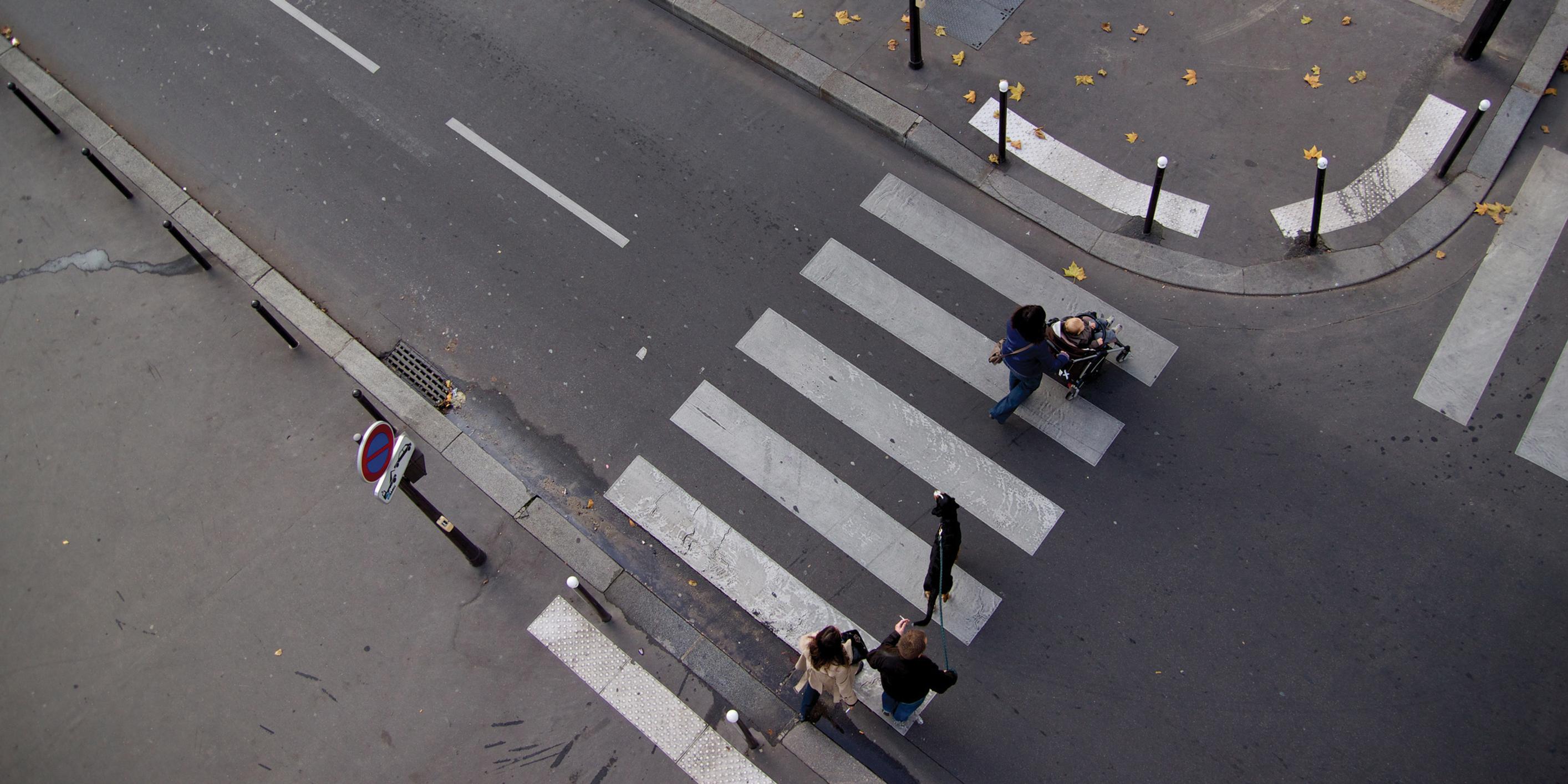 Greater Manchester Combined Authority (GMCA) is calling for changes to traffic sign regulations to allow zebra crossing markings to be installed on side road junctions as part of its new Bee network of cycle routes.
The combined authority has just approved funding for a research study, which could provide evidence to persuade the DfT to revise the Traffic Signs Regulations and General Directions 2016.
Eamonn Boylan, interim chief executive of Transport for Greater Manchester, told councillors: "Delivery of the Bee network is reliant on the ability of highway authorities to introduce zebra crossings at side road junctions."
A Transport for Greater Manchester spokeswoman explained the problem to LTT: "Currently, zebra crossing-style markings are only permitted on UK roads where Belisha Beacons and zig zag markings are also in place and can cost around £30,000.
"If European-style crossings were to be permitted in the UK it would bring the cost per side road junction down to around £500."
The GMCA has approved a request from Greater Manchester's highways group of officers for a study that will gather evidence to assess the risks and benefits of installing the crossings.
The combined authority has just granted programme entry approval for a fourth tranche of active travel schemes to be part-funded from mayor Andy Burnham's £160m cycling and walking challenge fund. This is funded from £243m Transforming Cities Fund awarded to Greater Manchester by the DfT.
One of the 18 successful applications is a Greater Manchester bike hire scheme. Said Boylan: "Development of the scope, operational and commercial models and the potential capital and revenue costs for the bike hire scheme will be developed through a procurement exercise."
Manchester City Council schemes include:
• an £11.6m cycle route between Manchester's Victoria and Piccadilly railway stations, via the Northern Quarter, with £10.6m of funding from the mayor's challenge fund and £1m from the DfT's Cycle City Ambition grant.
• a £10.6m scheme to upgrade the junction of Mancunian Way / Princess Road. The existing subways will be removed and protected cycle tracks will be created, as well as pedestrian paths and a signalised crossing. The mayor's fund will provide £2.9m, with £7.7m of local contributions.
Stockport Council has received programme entry for a £9m contribution towards the £57m cost of walking and cycling improvements in Stockport town centre. This includes a walking and cycling bridge spanning over 100 metres to provide a new route between the rail station, the new bus interchange, and Mersey Square. The project will also create a traffic-free public square. The remaining £48m will come from local contributions.
Wigan Council has received programme entry status for a £14.6m project to improve cycling and walking routes in Leigh, Atherton and Tyldesley. It includes 24 of new or upgraded crossings, 6.2 miles of segregated cycling lanes, 7.8 miles of shared road paths, 11.2 miles of shared use footway, and 16 'parklets' (small on-street mini-parks that typically have seating, planting and bike parking). The mayor's fund will provide £13.9m, with local contributions raising £700,000.
Salford Council is creating a traffic-free route between Salford and Trafford Park, which includes reinstating a raised towpath across the Barton aqueduct. The mayor's fund will provide £4.8m towards the £5.3m cost.
Salford is also planning improvements for walking and cycling on Liverpool Street between Salford Quays and Manchester city centre, with a 1.4-mile segregated cycle way, three major and 12 minor junction upgrades and six bus stop bypasses. The mayor's fund will provide £3.9m towards the £6.4m costs.