Obituary: Ben Hamilton-Baillie
29 March 2019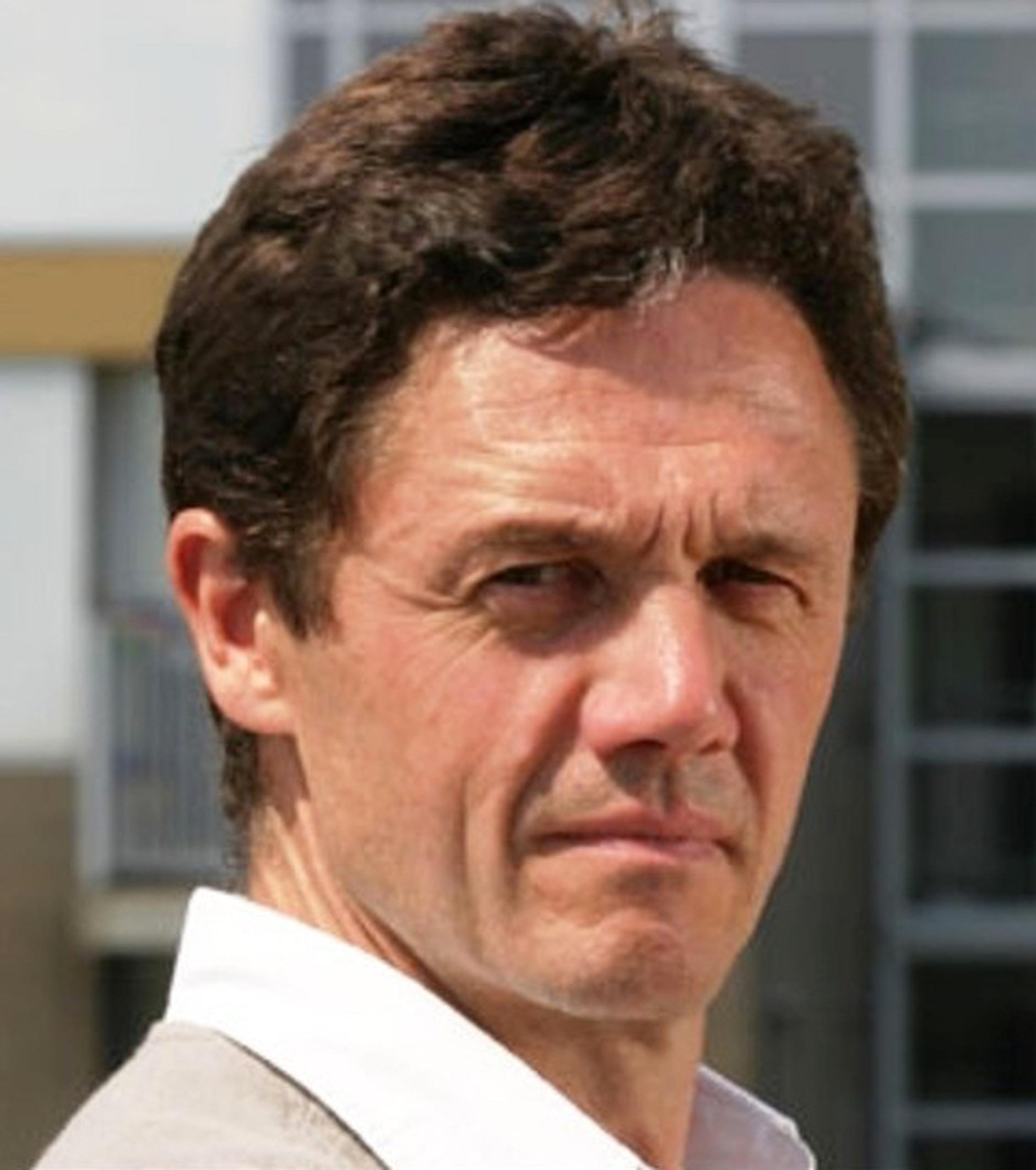 Tributes have been paid to the architect and street designer Ben Hamilton-Baillie who has died from cancer at the age of 63. After studying architecture, Hamilton-Baillie spent the early part of his career in the social housing sector before joining Sustrans in 1995 to work on designing parts of the National Cycle Network. Subsequently, while travelling on a Churchill fellowship, he came to know the Dutch traffic engineer Hans Monderman. Monderman, who died in 2008, was critical of traditional traffic engineering with its focus on promoting vehicular movement. He advocated minimising the use of things such as traffic lights, roads signs and markings, and re-designing streets to encourage drivers to slow down and interact with pedestrians.
Hamilton-Baillie's thinking developed further while on a Loeb fellowship at the Harvard Graduate School of Design in 2000. In 2004 he established the consultancy Hamilton-Baillie Associates, whose motto was "Creating slower, safer streets". "Streets designed as places and not as highways can restore the balance between traffic and public life," he said. "Slow, steady traffic flows can minimise delays and allow pedestrians and cyclists to be safer and more confident."
He applied his design philosophy to numerous schemes, including: Poynton town centre in Cheshire, Frideswide Square in Oxford, Fishergate in Preston, Exhibition Road in the Royal Borough of Kensington and Chelsea, and Ashford's ring road. He also co-authored the Traffic in Villages guide with the Dorset Area of Outstanding Natural Beauty Partnership.
Rob Cowan, director of consultant Urban Design Skills, said: "Ben claimed to have coined the term 'shared space', at the request of the pioneering Dutch highway engineer and road safety expert Hans Monderman (1945-2008), with whom he worked closely. (In 2016 Ben was delighted to discover that the term had made it into the Japanese language as 'sha-red-spai-eis'.) But he did not suggest that shared space was something new. Even today in the UK, he said, almost all car parks, courtyards, mews developments, market places, village squares, camp sites and country lanes involved the informal sharing of space for different uses and by different modes of movement.
He found the term itself a mixed blessing, and was hounded by people who criticised him for promoting a bad thing. His answer was that shared space was not a 'thing' at all: it was a generic term to describe an approach to designing multi-use spaces, and whether it worked or not depended on how well it was designed. As the transport planner John Dales points out, the term shared space has been used to describe almost anything that has had its guardrails removed, its kerbs lowered or a few tons of natural stone installed.
Given an opportunity to make the most of a place, Ben offered not a standard solution but a carefully considered design, and inspiration to the local leaders who would be needed to make it happen. We had so much more to learn from him: it is so sad to be robbed of many more years of him as a brilliant designer, thinker, communicator and friend."
Phil Jones, chairman of transport planning, engineering and placemaking specialist PJA, started working with Ben nearly 20 years ago. Their first project was transforming quiet residential streets near the centre of Ipswich into a 'home zone' – where traffic yields to pedestrians and cyclists in non-demarcated areas – and where Ben led the way in extending the concept to a busier street.
Phil said: "Ben challenged the way of thinking in highways that everything has to be regulated, with streets cluttered with signs, barriers and markings. He would say that we don't need a sign to say don't fart in church, nor do we need warning signs in swimming pool lanes – because people already know what to do! It was a simple but profoundly radical idea.
"Ben was a great guy. Fun to be around and a terrific public speaker. He put his ideas across in a really understandable and convincing way."
PJA associate Annabel Keegan added: "My memories of Ben are of a generous and willing teacher who would always take the time to share his knowledge and offer advice. I loved listening to him speak at community presentations; he had such a relaxed and articulate way of explaining his design ideas that he was able to calm nervous residents and professional staff.
"He was a big storyteller and I loved listening to him talk about his travels, and growing up in different places around the world. He was a sociable man, and I will miss his cheeky twinkle and funny emails."
Tim Stonor, an architect and urban planner, and managing director of consultant Space Syntax, said: "Ben opened my eyes to street design, to an academic programme called the Loeb Fellowship, and to a gently persuasive style of design advocacy.
We met at a conference at the Royal Festival Hall, where we had both just presented our work. We got talking and realised there were common threads: first, the use of evidence to support a change in the way we plan cities and design the public realm; and second, a focus on the everyday joy of being in a great place.
Ben asked (with that impossible-to-refuse lilt) if he could bring a group of Harvard students to Space Syntax to hear my presentation again. Anticipating a class of Ivy League kids, I wasn't expecting the middle-aged 'sophisticati' that actually turned up. These were his Loeb Fellows, the group of nine mid-career people that are given a free rein to study anywhere at Harvard for an academic year.
It was during his Loeb Fellowship that Ben had made a crucial connection between the vehicle impact speed at which the human skull fractures and the speed at which traffic flows freely in towns and cities: 18mph. This discovery gave weight to the argument that slowing down our streets makes them not only safer but more efficient.
Ten years later I found myself at Harvard, following in Ben's footsteps as a Loeb Fellow and making discoveries of my own. Twenty years later, my home town of Faversham is on the brink of having the speed limit reduced to 20mph: the result of tireless campaigning by a group of local people that are putting Ben's discoveries into practice.
I have much to thank Ben for, as do the hundreds of thousands of people who are safer and happier as a result of his achievements. He is much missed."