Social ride-sharing app 'helps users move with people they trust'
23 January 2019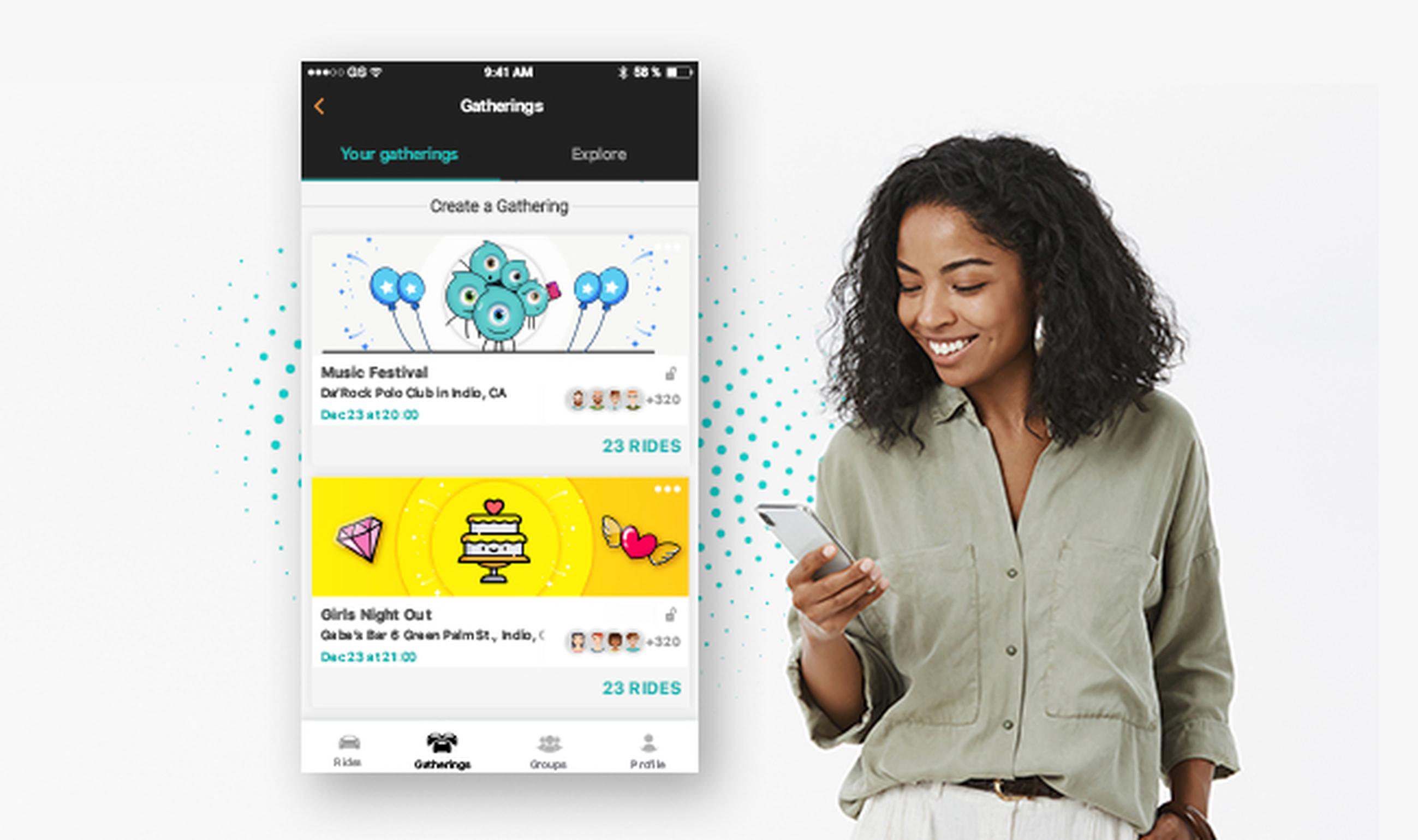 HERE Mobility, the mobility unit of HERE Technologies, has announced the launch of their new all-in-one mobility app. Just as platforms like LinkedIn, Airbnb, and Facebook have leveraged social connectivity,?SoMo (based on Social Mobility),?taps into the power of social networks to reimagine the future of transportation. SoMo?merges mobility and sociability and enables users to plan, share, and ride in a way that's simple, hassle-free, and?good for the planet. SoMo is a first-of-its-kind mobility app that gives the freedom to choose how to move around by introducing innovative concepts:
Social Ride Sharing: SoMo gives users the freedom of choice to share their ride with friends, family, co-workers, other kids' parents or any other social circle. For the first time, users can choose who they ride with. SoMo connects to the HERE Mobility Marketplace, which provides global access to mobility services by aggregating all available transportation options in real-time. This consumer experience of the Mobility Marketplace gives users the freedom to choose how they get from A to B; whether by taxi, private hire, public transport, bikeshare and more.
Gatherings: SoMo introduces a new mobility concept called Gatherings, events that are defined by location, time, attendees and intent. Users can connect with friends and social circles based on common activities and ride together to a Gathering of any size. A Gathering can be a one-time event, like a concert, a wedding, a night out with friends, or a recurring event, like after school practice or daily commute to work. Gatherings are the crux of social mobility; now it's easy to connect with friends and social circles to ride together via any type of transportation.
Says HERE Mobility: Our mission to democratise the mobility world started off with the launch of the HERE Mobility Marketplace last January. We are building a healthy, competitive marketplace that is connecting mobility supply and demand. We are extremely excited to launch SoMo, a new consumer app that adds a social layer to mobility, connecting people based on their mobility needs.
'SoMo is our take on the consumer experience and our view on how mobility should be; efficient and fun. Our goal is to make ride-sharing as easy as riding alone. We understood that planning and coordinating rides was a hassle. Between group chats, inaccurate pick-up times, and toggling back and forth between messaging and navigation apps, we needed to recreate the way people plan, share and ride. SoMo is a first-of-its-kind mobility app that lets users ride alone or with friends and gives them the freedom to choose how they move from A to B through three innovative concepts.
The sharing economy continues to transform our society, and ride-sharing has no doubt been leading the revolution. McKinsey research found that 50% of surveyed ride-sharers enjoy ride-sharing for the social aspect of it. While the sharing economy continues to rise, only 8% of all adults have participated in some form of automotive sharing. The fact is, it can be hard to get into a vehicle with someone you don't know. With SoMo, there's an element of trust. We want to help users move with people in their social circles, and with people they trust.