A fifth of Dubliners would give up their cars, ITF finds
SHARED MOBILITY
26 October 2018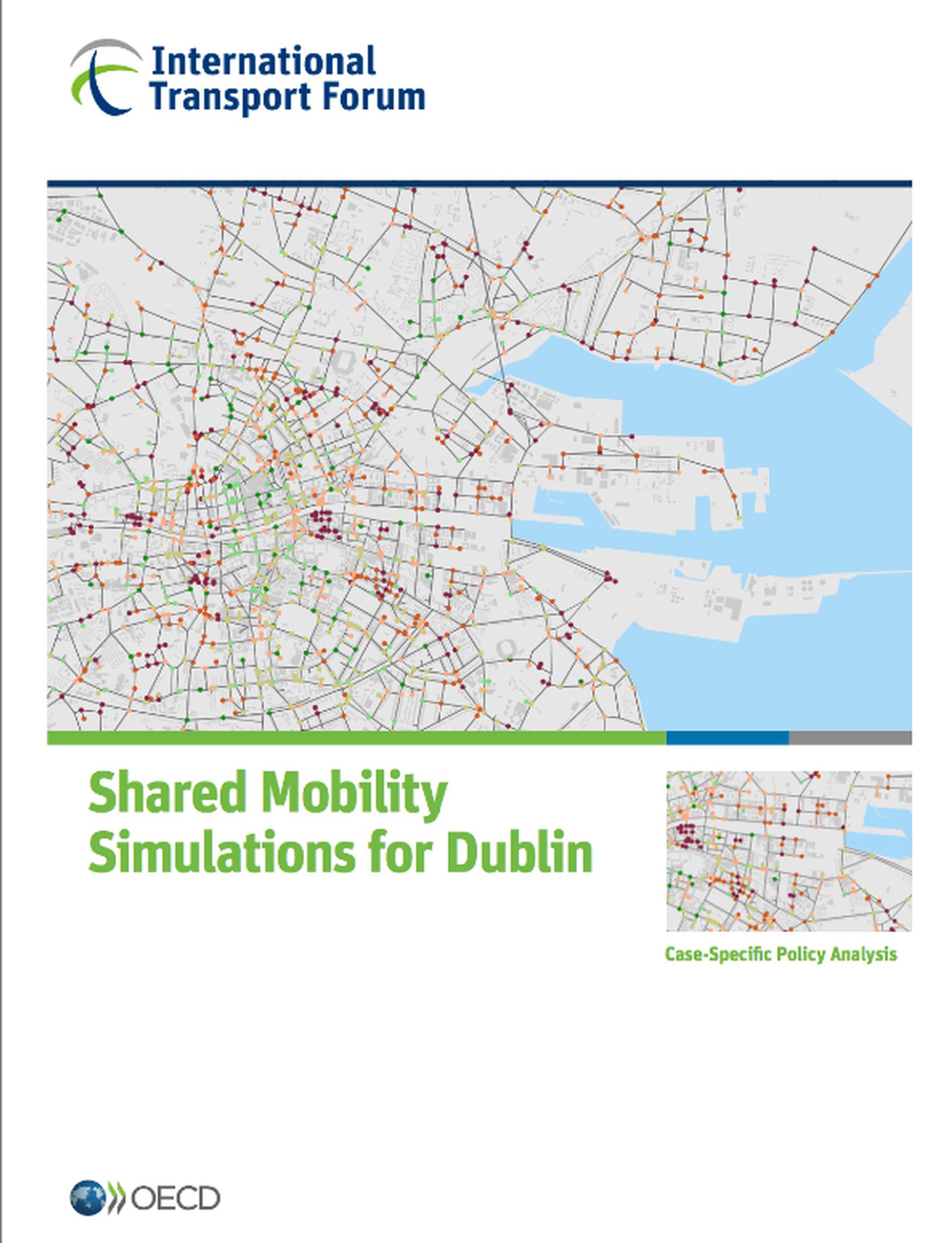 If 20% of private car trips were replaced with shared modes in the Greater Dublin area, the miles driven would fall 23% and emissions by 22%, says a report from the International Transport Forum (ITF). However, the study found that congestion would fall by only 7%.
The report was commissioned by Ireland's Department of Transport, Tourism and Sport and the National Transport Authority of Ireland to explore how shared mobility could change mobility services in Greater Dublin.
Jari Kauppila, the ITF's head of statistics and modelling, said it was "realistic" to expect 20% of people in Greater Dublin to switch to share mobility. "Combined with high capacity public transport and the core bus network, that level could already reduce the number of cars and buses on the roads by 18%, with palpable impacts on congestion and emissions."
The report notes the "dispersed demand" across the Greater Dublin area make it difficult to provide public transport for the region efficiently. "Even for on-demand taxi-buses demand would be insufficient along some routes. To remain efficient, shared mobility services in these areas could be delivered by using vehicles with fewer seats (shared taxis). This would still improve mobility at an affordable cost."
Shared mobility will only be effective if it covers a large area, argues the ITF. "Restricting car use and introducing shared mobility services in a small area (such as in the scenario with a small low emission zone) can result in low vehicle occupancy and higher prices. This would cause significant bottlenecks and congestion at park-and-ride stations at the borders of the low emission zone."
About 20% of car users in the Greater Dublin area would be willing to switch to shared mobility services, the ITF estimates.
The shift to shared transport modes requires a "stable and predictable market", states the report. "This calls for aligned policies with regard to setting price, overseeing activities, allocating concessions, regulating land use and infrastructure design, among other issues."
It is also important that shared mobility services complement public transport, the ITF believes. "Properly integrating taxi buses and shared taxis with light rail services, Bus Rapid Transit lines and the regular bus network will improve the performance of the entire transport system. In particular, shared modes can act as feeder services for rail lines and help increase the number of rail users."
Shared Mobility Simulations for Dublin
https://tinyurl.com/ycdmrv8a