Incorporating shared mobility into transport strategies: lessons from Europe
28 January 2019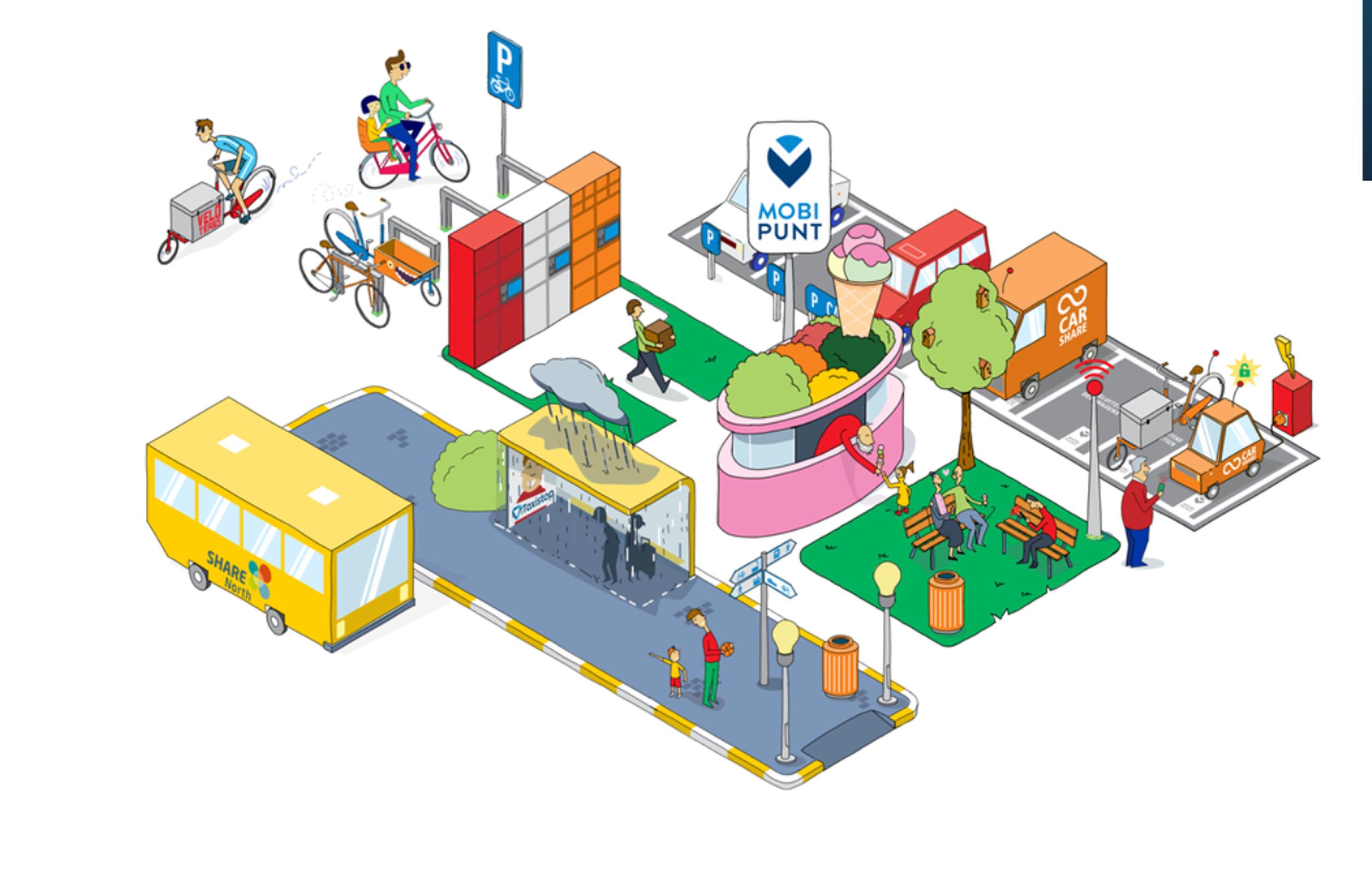 EU partners will continue to work over the next three years to raise the profile of shared transport solutions as part of the SHARE-North project. Speakers from project members CoMoUK and SHARE-North will be speaking at the Shared Transport Masterclass on February 22 in Leicester. The aim of the SHARE-North project is to develop, implement, promote and assess shared transport options such as car clubs, bike share, ride sharing and other shared transport options.
CoMoUK will focus on engaging interested parties, asking them to pledge, to help overcome barriers to shared transport options. We will also be looking to create mobility hubs in targeted areas to convert space such as kerbside and pavement space so that it will benefit all.
Other key project partners include Autodelen.net, the Flemish Carsharing network, whose director Jeffrey Matthijs will be speaking at the Shared Transport Masterclass on February 22 in Leicester. Autodelen's main goal is to maximise the ecological, social and economic benefits of car-sharing through combining and defending the interests of all car-sharing providers and private car-sharing groups, representing car-sharing providers in work with (local) governments, developing the general concept of car-sharing and developing innovation and pilot projects. The City of Bremen acts as project manager and lead beneficiary for the project consortium. The City's goals within the project are, among other things, to promote a comprehensive, strategic and practical approach to urban and regional transport/accessibility through shared mobility solutions in the North Sea Region in the context of climate change and social inclusion and liveable cities and regions. Other partners include SEStran, one of 7 Regional Transport Partnerships in Scotland, the Department of Environmental Strategy, ISM, at Lund University in Helsingborg, Sweden, and Bergen, the second largest city in Norway.
The SHARE-North project was scheduled to come to an end in July 2019, but has been so successful that it's been extended by the Interreg North Sea Region Steering Committee for a further three years. The work of project partners Taxistop and Autodelen.net was able to ensure that shared mobility was incorporated into the Flemish Transport Resolution in 2017, SESTran played an important role in advising the Scottish Government Expert Advisory Panel to incorporate shared mobility into its strategies, Bremen played an integral part in the development of the German Federal Car-Sharing Law based on its experiences with the implementation of mobil.punkte, Bergen was also able to raise awareness for the need to incorporate shared mobility solutions into Norwegian regional transport strategies, and Advier's promotion of the Dutch Green Deal for Car-Sharing and mobilpunkte/mobihubs made the integration of the concept of mobihubs into Dutch party platforms for recent elections possible.