Sustrans chief sets new goals for National Cycle Network
ACTIVE TRAVEL
29 May 2018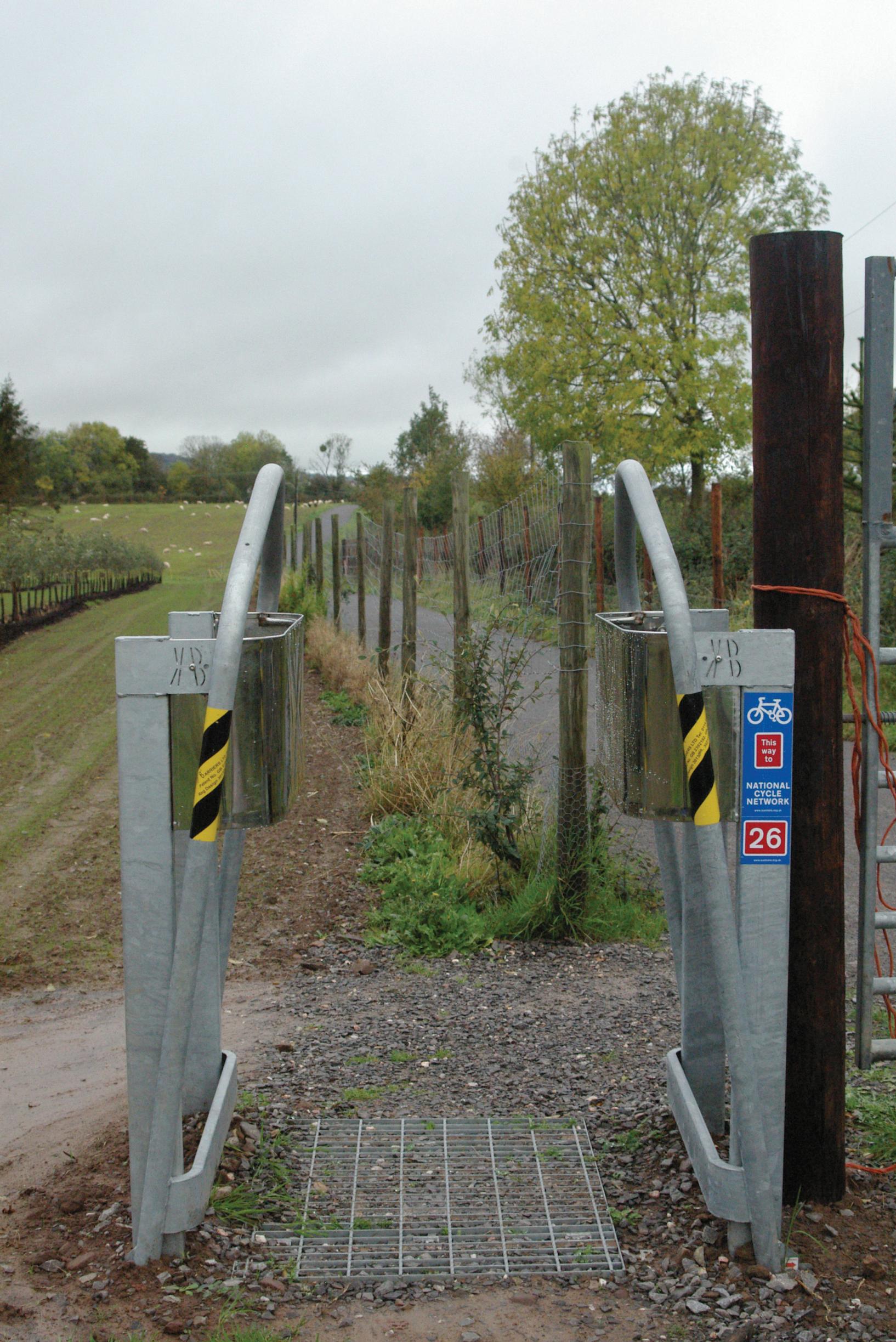 A major overhaul of the National Cycle Network (NCN) is set to begin next year, with the widening and re-surfacing of paths, new signage and wayfinding, and moving some sections off-road, says Sustrans.
The active travel charity is leading a review of the 16,000-mile network in partnership with the four UK governments, local authorities and other landowners including Network Rail, the Highways Agency, National Trust, Forestry Commission and the Canal & River Trust. All the stakeholders are represented on a UK-wide advisory panel.
Routes will be assessed using the following criteria: surface quality; traffic-related safety; wayfinding and signage; flow; social safety; and place.
Sustrans' chief executive Xavier Brice told LTT: "This review is long overdue. We need to develop a strategic improvement plan for the network, which sets out responsibility for governance and maintenance. What we need are traffic-free and traffic-calmed routes for everyone."
Only 33 per cent of the network is currently free of motor traffic, said Brice. "Ideally, we'd like the NCN to be 100 per cent traffic-free, but realistically that's unlikely. So much of the NCN is on minor country lanes, so we need to look at the best use of the resources available."
The entire network should be usable by a "sensible 12-year-old", he said. "The infrastructure should be suitable for young, old and disabled people."
Brice said he favoured the removal of gates, which are installed chiefly to deter anti-social behaviour by people on motorbikes. "The problem is these gates act as a barrier to people cycling, and using mobility scooters, wheelchairs and pushchairs."
Sustrans' volunteers have already carried out an audit of part of the NCN, he said. "This will help us to determine where we have issues around flow and where we need to make the network better."
The review, due to be published in September, will propose a long-term strategy for governance, funding, maintenance, promotion and mapping of the network. Sustrans is to discuss funding options with its partners, and hopes that improvements will start next year.
"Sustrans is seeking long-term funding to ensure improved maintenance of the network and one-off funding bids for particular improvement schemes," said Brice. "We want to see major improvements, in particular switching on-road sections to sections that are quiet or traffic-calmed. The scale of the work required means that this work will take many years. We are committed to delivering a range of demonstration projects throughout the UK over the next two to three years to kick-start the process."
Much of the existing NCN was designed to standards that have since been changed and improved, Brice explained. "With this review, we want to build further on the success of the NCN and achieve a network of safe, fully accessible and high quality routes and paths that will make walking and cycling easier for everyone, regardless of their age and abilities, and inspire a new generation to get on their bikes."
The DfT, Transport Scotland, the Welsh Government and the Northern Ireland Government are contributing a total of £110,000 towards the cost of the review.
The DfT said: "We are determined to make cycling and walking safer and easier across the country, and that's why we have provided £83,900 towards the cost of this important review of the National Cycle Network, which should lead to future upgrades for the families, commuters and tourists who use it every year."
Karen Furey, cycling policy manager for Transport for Scotland, said: "The National Cycle Network is an important and widely recognised public asset with around 2,500 miles in Scotland alone, which incorporates beautiful scenic routes which residents and visitors can enjoy.
"We welcome this review by Sustrans, which will help ensure the network remains safe and accessible, and continues to encourage people to make the switch to active travel."