Bike renovation scheme offers support to refugees
17 January 2018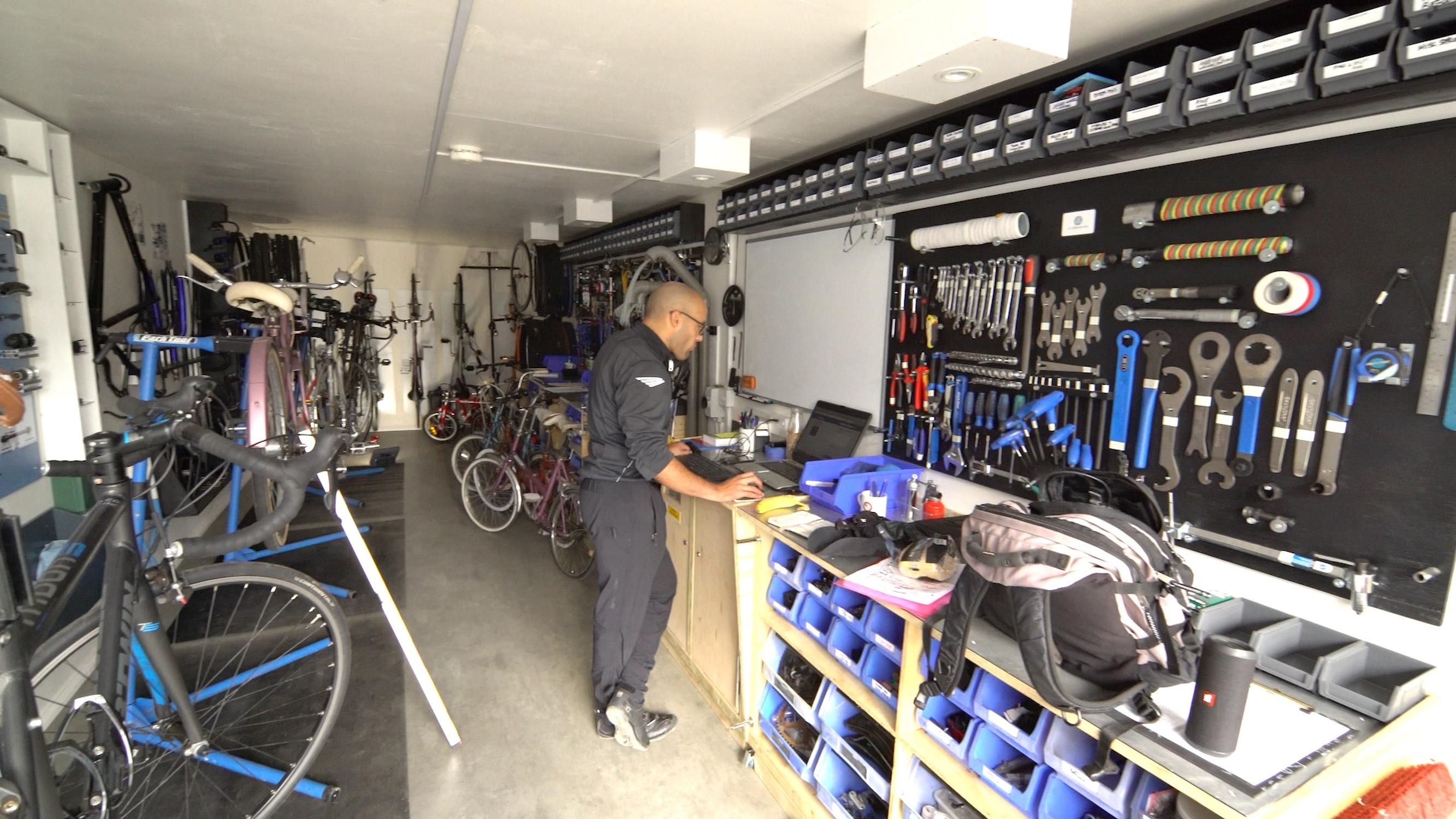 A bicycle training and servicing enterprise has launched an initiative to give refugees refurbished bikes and bike maintenance training. Pro Bike Service CIC is seeking financial donations, bikes and bike parts to support refugee families in east London. This will enable refugees to access amenities and services, education and employment while also providing a means of healthy transport.
Pro Bike works within the gift economy, where services or goods are given without any explicit agreement for payment or trade in return.
Lawrence Mohammed, director and head mechanic of Pro Bike, says: "The gift economy removes the inability to pay for services as a barrier to entry, serving the entire community by need rather than means. This framework encourages trust and allows us to receive gifts that would commonly be inaccessible to a social enterprise of our scale and size."
The enterprise is based at the Queen Elizabeth Olympic Park, Stratford, operating out of a shipping container that Lawrence Mohammed converted into a bicycle repair workshop (pictured).
This has become the base for a range of activities including: repairing, servicing and refurbishing bikes; bike mechanics training; and upcycling bike parts into items such as belts, bottle openers and keyrings.
Pro Bike has received £10,000 from Transport of London's Cycling Grants London (CGL) programme. "Without this grant we'd almost certainly have been unable to continue our work and the transition from a simple pilot workspace to our cutting edge off-grid workshop, with tools and a set-up on par with some of the leading workshops in London," says Mohammed.
Pro Bike offers a range of courses from basic 'getting to know your bike' sessions through to showing how to strip down a bike. People either pay to go on a course or offer a service in return. "For example, I gave a very good photographer I know a session on servicing his brakes and he then came back and did a photo shoot for me," says Mohammed.
The enterprise also runs corporate maintenance sessions, where employees get to carry out voluntary work that supports the community.
One such training day involved employees from electric utility firm Engie using scrap parts from bikes dumped on the Olympic Park to build a bike, which was then donated locally.
Another session, with property firm Workspace, resulted in employees building a 'veg trike' (pictured above) to transport vegetables from an organic garden run by Groundwork London at the Olympic Park to a local restaurant.
"Our work promotes safe bicycle use, supports increasing numbers of people to cycle, builds connection between people locally and invests in developing new community skillsets through participative training workshops," says Mohammed.
"If I had told anyone I was turning a shipping container into an off-grid workshop that runs in the gift economy they would have thought I was mad. But being in a gift economy means we can support people with financial barriers to engagement or have mental health issues. I want to live in a society where we all look after each other."
For more information contact Lawrence Mohammed at: law@probikeservice.co.uk