Design principles will ensure 'beautiful' and people-friendly roads, says Highways England
11 January 2018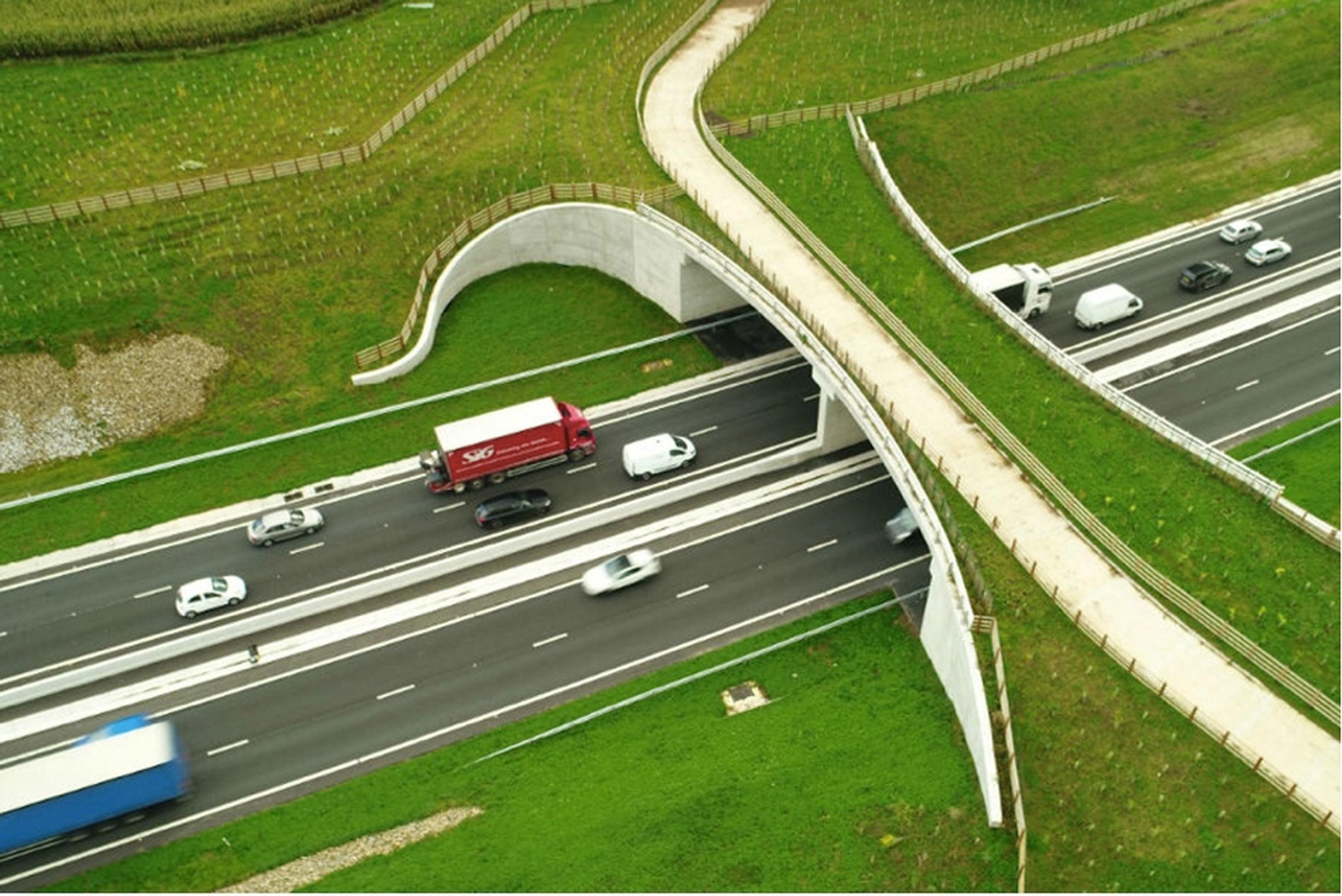 Highways England has published a set of design principles, which, it says, will encourage the building of roads that are environmentally sustainable, "nurture wellbeing" and allow "dignified and equal use by all".
The document – The Road to Good Design – sets out 10 principles that act as "prompts" rather than instructions on how to create "better, more beautiful roads".
The principles, published today, state that good design:
• makes roads safe and useful
• is inclusive
• makes roads understandable
• fits in context
• is restrained
• is environmentally sustainable
• is thorough
• is innovative
• is collaborative
• is long-lasting
The ten principles will underpin the updated Design Manual for Roads and Bridges, says Highways England. The Design Manual for Roads and Bridges was first published in 1992 and is, says the body, "the standard for the design, maintenance and operation of the strategic road network and is widely used for other roads in the UK and across the globe".
The new manual will be rolled out in phases and is due to be complete by March 2020.
Highways England is responsible for delivering the government's £15bn Road Investment Strategy. It says examples of previous good design include the use of traditional dry stone on the A590 in Cumbria and a 'green bridge' on the A556 in Cheshire (pictured above).
Highways England today also announced it is setting up a Strategic Design Panel. This will ensure the strategic road network displays design quality through "being safe, functional and effective, responding positively and sensitively to landscape character, cultural heritage and communities, while also conforming to the principles of sustainable development".
Members of the panel include the Campaign for Better Transport , Design Council, Chartered Institute of Highways and Transportation, Institution of Civil Engineers, the Campaign to Protect Rural England and the National Trust.
Highways England's chief highways engineer Mike Wilson said: "We are delivering the biggest level of investment in England's strategic road network for a generation. We need to make sure that Highways England and the industry think in the right way when it comes to good design. The ten principles of good road design are to help us achieve that and will underpin our major improvements going forward.
"We want roads that not only connect the country and communities, but which achieve a higher quality of life; that are designed in a way that is sensitive to the surroundings; provide greater economic vitality and use resources in a more efficient and innovative way."