Smarter Travel LIVE! 2017! Be where local authorities, practitioners and innovators engage
08 September 2017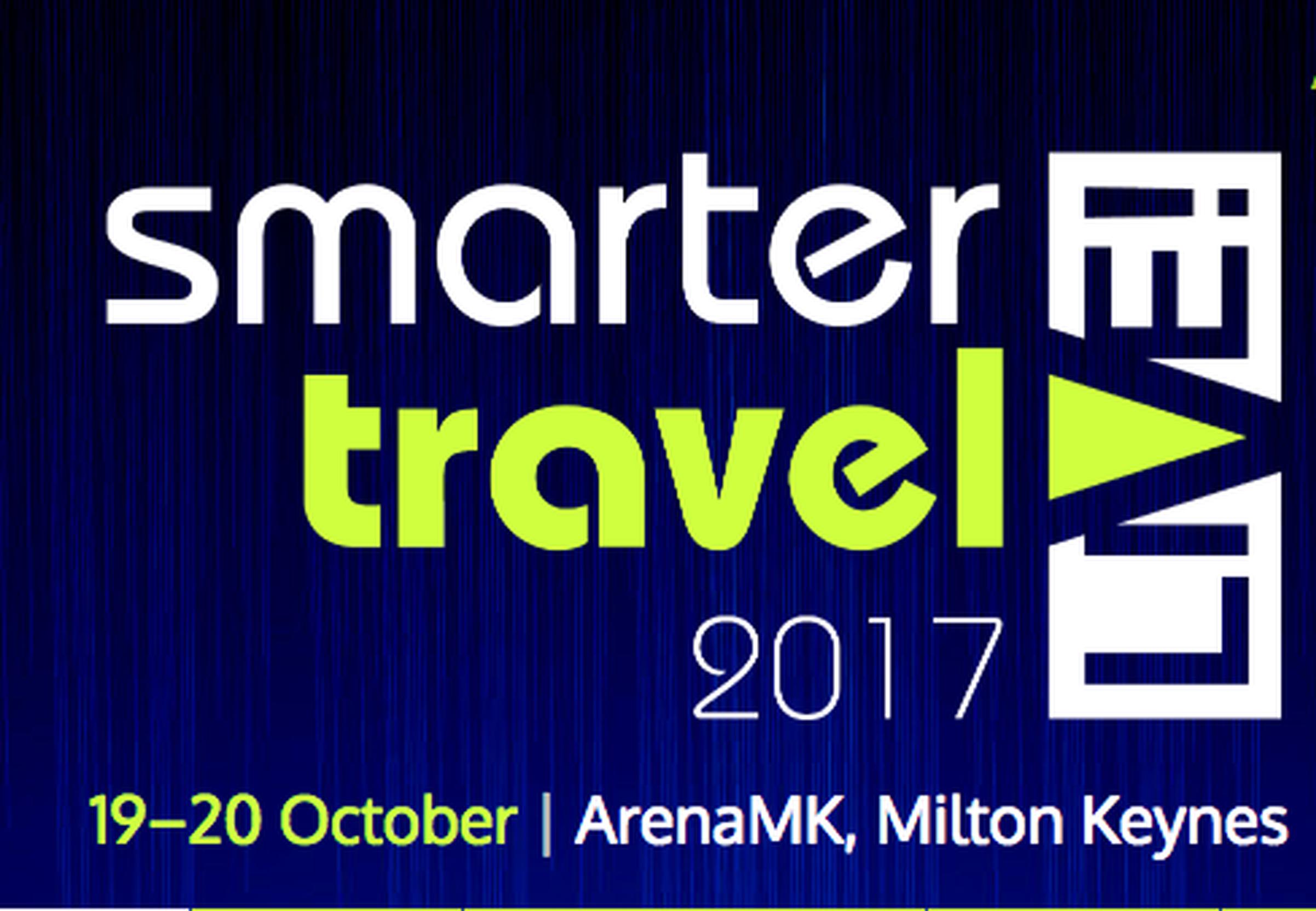 With less than six weeks to go before Smarter Travel LIVE! on 19 and 20 October, this year's Smarter Travel LIVE! event is bringing together the widest ever range of key players to spark dialogue and debate.
The convergence of digital technology with the travel and transport sector is catalysing the most radical and sophisticated possibilities in decades, and Smarter Travel LIVE! is the place to be for those who need to be engaged in what is happening across the UK and beyond.
Such rapid change brings both opportunities and challenges for government, communities and industry, and the Smarter Travel LIVE! conference programme, Project Showcase, Enterprise Zone, Street of the Future and Expo Zone each provide unique opportunites to interact with the people, products and services that are changing the way we move.
Get hands-on with new technologies, products and services
The Street of the Future is a live demo area featuring the latest developments in mobility, infrastructure and street design including EV charging, bus shelters, bike parking, monitoring and data collection devices, kinetic paving and lots more. PLus the MK Experience Centre will offer a Demo zone for ultra low and low emission vehicles. There will also be an option to try the new COMMUTE multi-modal travel app to plan your journey to ArenaMK.
The Smarter Travel LIVE! Expo

Exhibition space is almost sold out but there are still opportunities to secure a position and guarantee your place at this must-attend event for anyone serious about innovations and developments in sustainable transport, Intelligent Mobility and future mobility services. For more information about the packages that are available, please contact Daniel Simpson - daniel@landor.co.uk or call 0207 091 7861.
Project Showcase: Meet the Teams

Project Showcase: Meet the Teams brings together, for the first time in the UK, an invited selection of the wide range of teams that are working to deliver aspects of Smarter Mobility in the UK and Europe. These range from Innovate UK-funded multi-modal journey planning teams, MaaS pilots and high street delivery services to CAV trials, local authority initiatives, consultancy projects, academic R+D projects and Catapult-led projects. A unique chance to see the solutions of the future in one space!
Conference programme
The most two-day ambitious conference programme yet will ask serious questions & seek innovative answers from informed speakers and an expert and engaged audience, providing local authorities, industry and practitioners with an excellent one-stop-shop that will bearing them up to date with potential solutions and practical next steps in need-to know areas such as the development of Mobility as a Service, new look DRT and 'pop-up' services, passenger insight and communications, rural accessibility, cyber security and future-proofed Intelligent Transport Systems.
Learn from our expert UK, European and international speakers about developments that will change society and the way it moves...
Must attend for local authorities:
Be sure to be engaged and part of the transport revolution. This event offers a one-stop-shop and knowledge-sharing experience, giving widest access to the full range of new technologies, products, services and people who are developing future transport systems today. First local authority place free of charge
Must attend for industry:
Network with like-minded innovators, innovation support organisations and thinkers, and meet the public authorities and political leaders who need to understand new mobility opportunities, and how they can implement them for the benefit of citizens and communities
Must attend for practitioners:
A unique opportunity to 'join the dots' and meet the leading innovators, funders and product / service developers who are working hard to bring new mobility options within reach of everyday travellers
Get the Smarter Travel LIVE! App and plan your visit
Explore workshops, conference sessions and site visits
Create a personalised programme
Set up reminders for key workshops
Get notifications and important announcements
Request personal appointments with speakers
View detailed biographies
Arrange peer-to-peer appointments
Network with event attendees
Search: 'Smarter Travel Live' on your App store today!