Autonomous shuttle pilots connect travellers to bus, bike and car-sharing services
22 December 2016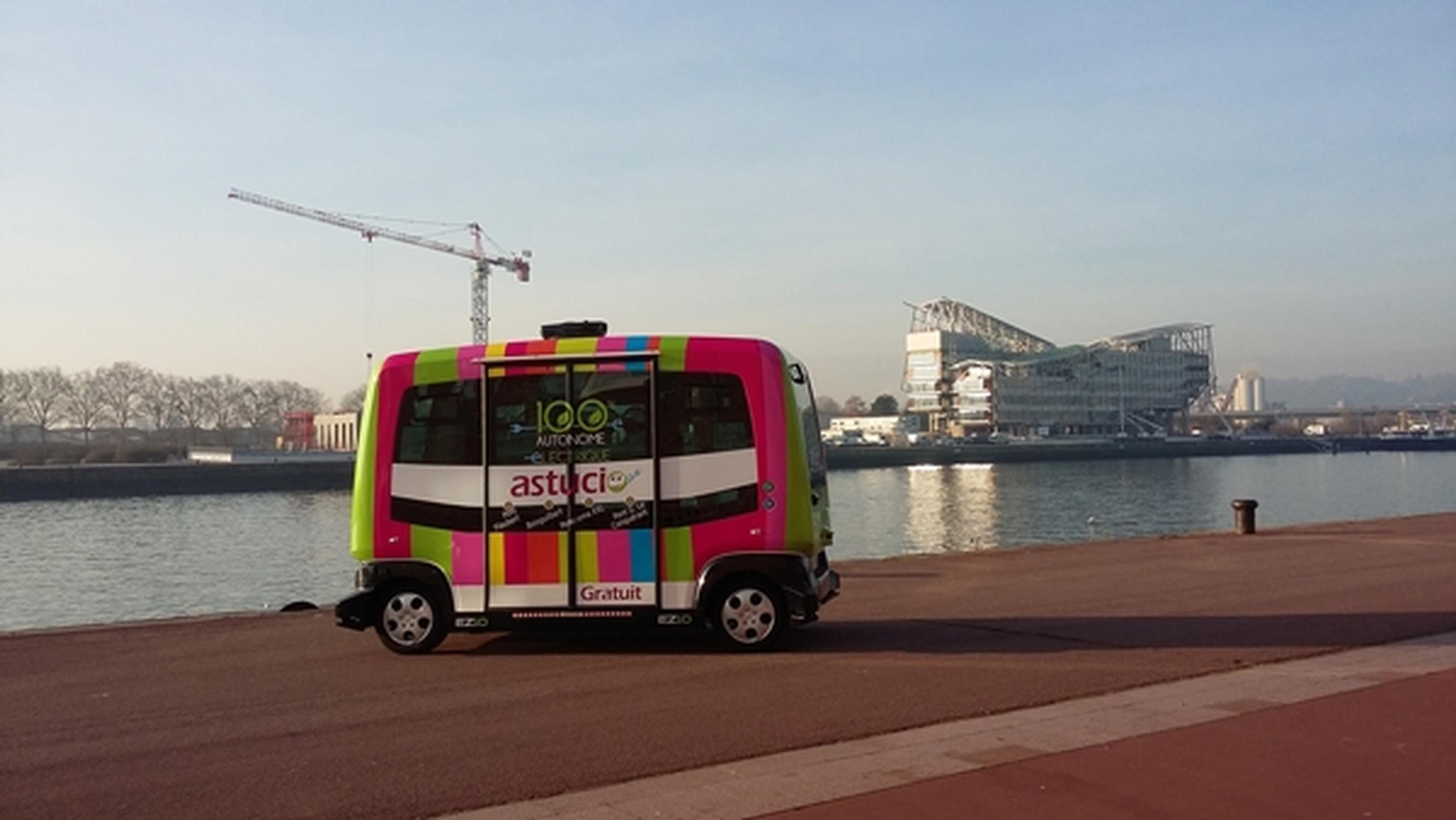 EasyMile, an electric vehicle producer founded in 2014, specialises in providing both software powering autonomous vehicles and last mile smart mobility solutions. Together with public transport company Kolumbus and Forus PRT, EasyMile will start a pilot project at the Forus PRT business park in Stavenger, Norway, starting January 2017. The pilot project aims to provide a transport service within the business park and to also test the EZ10's operation and technology in the challenging conditions. The project will roll out in phases and the goal is to eventually transport people around the whole business park. If the pilot goes well, it could lead to the implementation of an additional four EZ10s into service at the business park.
In Germany, Deutsche Bahn announced that it has been running an autonomous bus project in Leipzig since October 2016, at DB Schenker site with the EZ10 driverless shuttle by EasyMile. The EZ10 transports DB's employees along a 1.6km route at the Schenker site on a daily basis so as to gather user feedback and test the vehicle operation and technology under real life conditions.
'Autonomous vehicles will revolutionize the mobility market, because customers can only order and use public transport when they need these services. A new market for individual mobility of the public arises. With our labs we want to demonstrate that we, as a provider of mobility, can bundle with new technologies so that our great expertise will benefit to our customers. Now it is time to gain valuable experience in the use of autonomous vehicles in public transport, promote the pioneering role in Germany,' said Dr Rüdiger Grube (CEO of DB).
In the USA, First Transit, one of the nation's largest private-sector providers of mobility solutions has introduced its first autonomous vehicle (AV) passenger shuttle. First Transit, in partnership with EasyMile, will pilot the AV passenger shuttle at the Bishop Ranch Office Park in San Ramon, California. The shuttle will connect tenants to multiple transit options including bus, bike and car-sharing services. It will run a fixed route stopping at designated stops within the office park. A pilot service will begin with two vehicles, each with a customer service agent on-board for passenger questions and information. The AV passenger shuttle is designed to travel short distances using pre-programmed routes. Each passenger shuttle is equipped with a sensor and intelligent vehicle system to detect obstacles and avoid collisions. They will be able to carry 12 passengers and operate for 14 hours on a battery charge. The pilot scheduled launched in December 2016.
EsayMile is headquartered in Toulouse, France, with offices in Singapore and Denver (USA). It also operates through value added resellers, notably in Japan and the Middle East.