Time to take transport to new level, says intelligent mobility expert
Intelligent mobility has the potential to revolutionise our socio-economic system and ensure sustainable growth, believes Dr Wolfgang Schuster
05 September 2017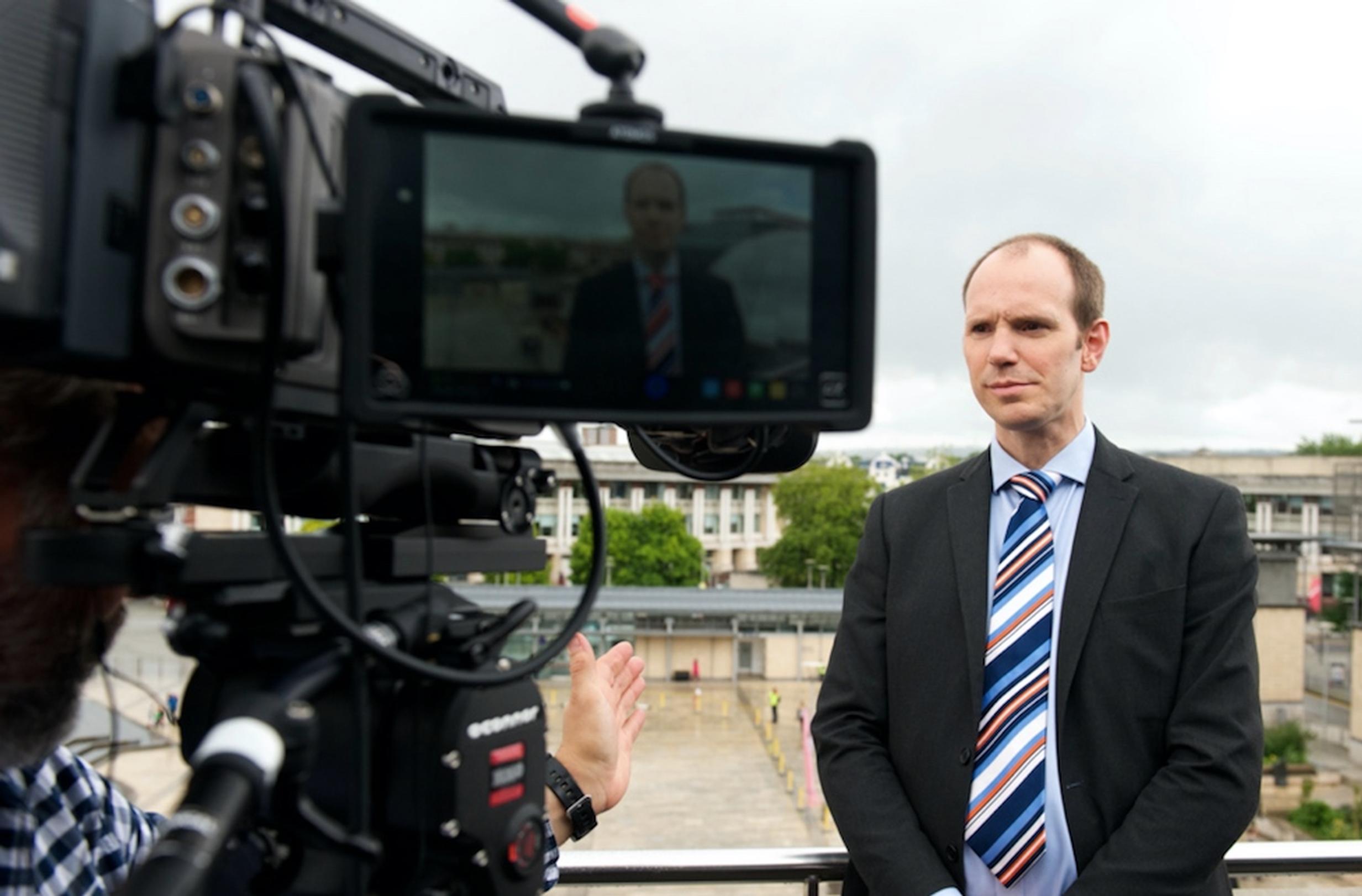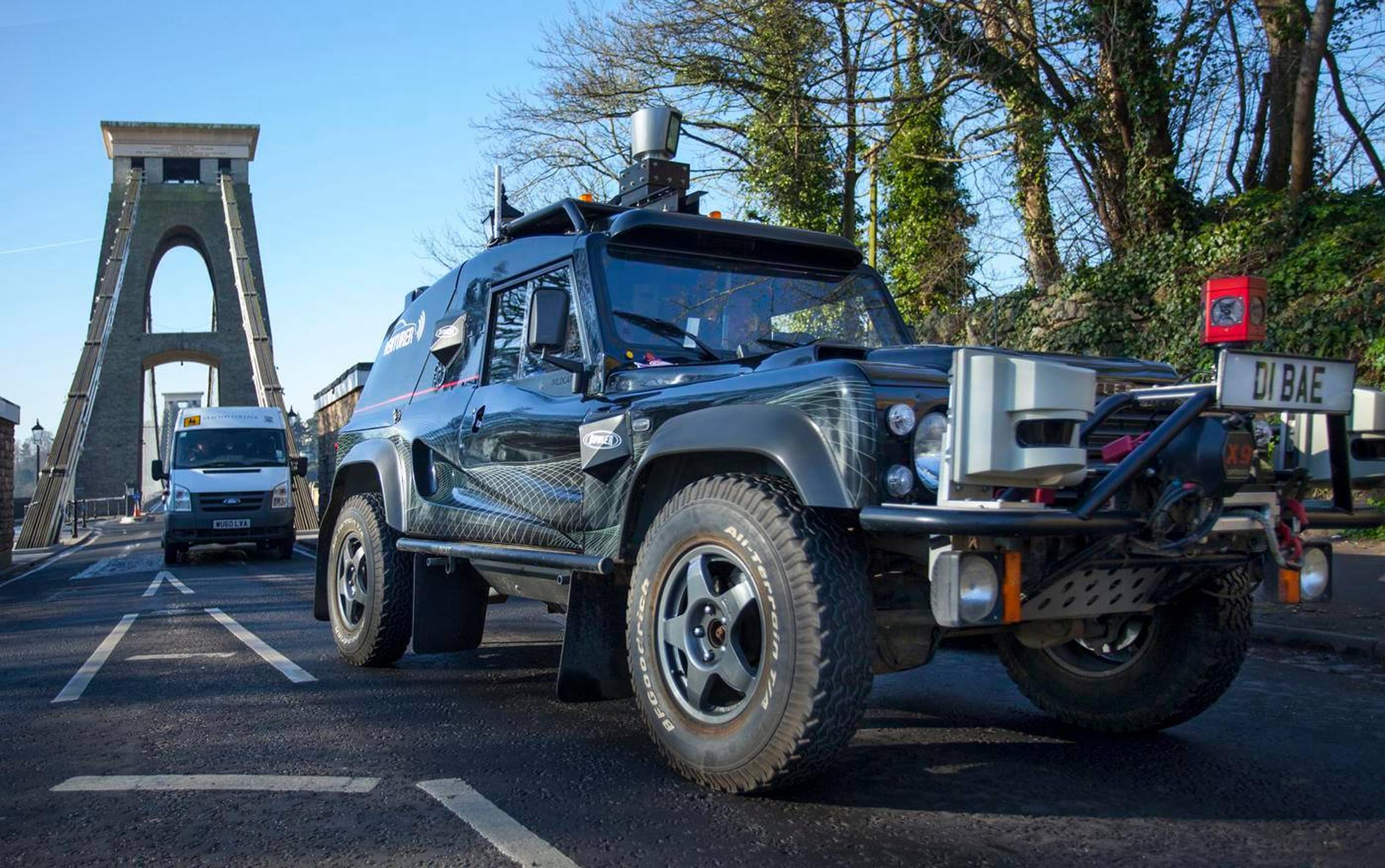 The way we travel is on the threshold of a major transformation. We will be able to make journeys that are safer, cleaner, more efficient and cheaper. And the catalyst for that change will be intelligent mobility (IM). In this new environment we will have access to connected autonomous vehicles (CAVs) and new mobility services (including super-smart ticketing).
But in order to see these benefits we will need sector collaboration and convergence. If this transition is managed well the rewards across society could be significant.
The pace of growth within IM is rapid: UK projects involving CAVs alone have gone from zero to 35 in just two years (1) – boosted by a £200m fund administered by the Centre for Connected and Autonomous Vehicles (CCAV) - jointly funded by industry and UK Government (2).
Intelligent mobility means more than connecting people, goods, freight, places and services – it's also about connecting entire industry sectors and disciplines.
Why collaboration matters
IM means more than connecting people, goods, freight, places and services – it's also about connecting entire industry sectors and disciplines.
Never before have so many diverse and innovative partnerships been formed. Robotics companies, utility companies, infrastructure developers, insurance brokers and charities representing disadvantaged groups are all consortium members in IM trials. Atkins is proud to be the project leader in many of these.
As we increasingly see vehicle manufacturers speeding ahead with exciting new technology to make autonomous cars a reality, a key challenge is for our core and new infrastructure to evolve at the same pace.
But if infrastructure development needs to go faster, who should be responsible for funding this acceleration? And is this role best played by government or private investors? Or perhaps both?
To deliver the benefits we all desire, it's vital we ensure an equitable and seamless system across both physical and digital worlds. Also, existing and new infrastructure will have to keep pace with technology, future-proofing our design and delivery processes.
Better cyber protection
Recent trials show that driverless vehicles will produce unprecedented amounts of data - one vehicle could easily fill 26 million rows of a spreadsheet in 15 minutes. This exchange of information between the vehicle and infrastructure will be much larger than current systems can accommodate, so new approaches will be required to select which data needs to be transmitted and to optimise bandwidth usage.
System integrity is dependent on world-class cyber protection across a diverse range of stakeholders, all with very different security requirements and approaches to data management. While some sectors, such as aviation and defence, are well established in ensuring stringent protections, other organisations have much less experience.
New guidance, announced in August by The Department for Transport (DfT) (3), means engineers developing smart vehicles will be required to toughen up cyber protection - a good starting point.
Finding common ground
While there has been good progress in different industry and professional sectors working together, there remain barriers that might hinder successful collaboration. There is currently a wide array of procurement systems and a variety of data standards.
From the inside, we have probably become accustomed to dealing with the complex mix of different sectors. But customers just want their transportation system to work and have appropriate mitigation strategies in place when things go wrong.
This complexity means it's even more important for the 'IM sector' to collaborate and converge with local and national government and between its own departments and neighbouring authorities.
Devolution, including the introduction of city mayors in England, is presenting opportunities to re-think ways of working and funding future towns and cities. Common operating frameworks and codes of practice could reduce the risk of fragmentation and support greater convergence and growth.
Building public trust
Without credible arrangements in place to protect privacy and demonstrate safety improvements, people will simply not use the services. They need to know that they and their details will be safe and their journeys improved.
Residents and end-users should be involved in this process, so they are at the heart of the solution. IM has the power to customise solutions and transform people's lives. Like bringing any new service to market, we need to design something that customers want to use.
Roadmap for success
Running a CAV system is arguably easier than a hybrid network because its predictability is much enhanced compared with manually driven vehicles, which makes it a simpler environment. To ensure successful integration between current and new systems, we need a roadmap for success that the sector buys into with clear steps and a transition plan including the convergence of physical infrastructure with the new digital systems.
New commercial models around funding and procurement will also be required.
Most importantly, to implement the plan will require a cultural change in the way many businesses operate.
Social challenges
CAVs have huge potential to change society for the better, and not just around congestion and safety (see panel below). However, there are several concerns and challenges – some more well-documented than others - that need to be addressed first.
Many people associate users of CAVs as high-spending TESLA owners and urbanite Millennials not bothering to apply for a driving licence. In practice, there are already many other potential beneficiaries. CAV trials, such as those conducted by the Flourish consortium, are identifying potential solutions to emerging social issues like an ageing population and increased isolation - offering ways of engaging with vulnerable users in addition to making them more independent. Furthermore,
Atkins is part of a consortium developing a digital platform to improve rail travel for passengers with accessibility needs in the UK – Mobility as a Service in action..
For more information on iM with Atkins visit www.atkinsglobal.com/im
Dr Wolfgang Schuster is Technical Director for iM with Atkins. He will be speaking at Smarter Travel LIVE!
References
1: Over £109m of funding for driverless and low-carbon projects, Department for Transport 2017
2: Automotive research and development in the UK. Author: Invest in Great Britain & Northern Ireland, August 2017
3: Principles of cyber security for connected and automated vehicles, Department for Transport, 6 August 2017
4: Learning legacy: lessons learned from planning and staging the London 2012 Games
The benefits of intelligent mobility
Increased connectivity and accessibility
Intelligent mobility (IM) presents opportunities to link with existing transport networks. MaaS has the potential to link people in rural areas with transport hubs that have not traditionally been within reach, providing access to new services and jobs in busier hubs.
Cultural change
Flexible models that improve greater mobility such as 'pay-as-you-go' or 'shared ownership' have the potential to open the market to people at different life-stages. Maintaining access, independence and privacy - all important factors for a healthy society - will be key considerations as these funding and service models develop and become mainstream.
Tackling pollution and congestion
Recent studies have identified alarming links between lung cancer and pollution.
CAVs in combination with new services will enable strategic traffic optimisation, reducing pollution and people's stress levels. However, by enabling more convenient services, we may encourage laziness, with consequent negative impacts upon human health.
Better quality of life
If people have more access to real-time information – whether this is about cheap available parking spaces nearby or whether there are disabled facilities on your train – it makes journeys more pleasant, less stressful and more efficient.
Employment and economic growth
IM has the potential to boost jobs in research and development, operational delivery and managed services. On a more macro level, CAVs also have the potential to free up people's time when they are travelling but no longer driving.
A bold new sector
Intelligent mobility can revolutionise our socio-economic system and ensure sustainable growth – together with healthcare services, it is the key integrator of society – but it needs to be carefully cultivated or risk leading to much wider divisions in society.
Atkins iM is a global community of over 100 experts pioneering around 15 vehicle automation and Mobility as a Service projects across different continents focusing on multi-modal transport solutions. We are also supporting the design and build of physical, digital and commercial infrastructure projects required to enable iM globally.
Any new system must be robust and resilient, which requires advanced understanding of threats and mitigation strategies. We can demonstrate a long heritage in the cyber sector underpinned by big data management.
Our well-established relationships with infrastructure clients mean we can bring a deep understanding of the challenges faced by transport professionals and the travelling public. We are excited to be navigating these issues and contributing to this exciting and bold new sector.