Nextbike wins Glasgow bike hire contract
17 February 2017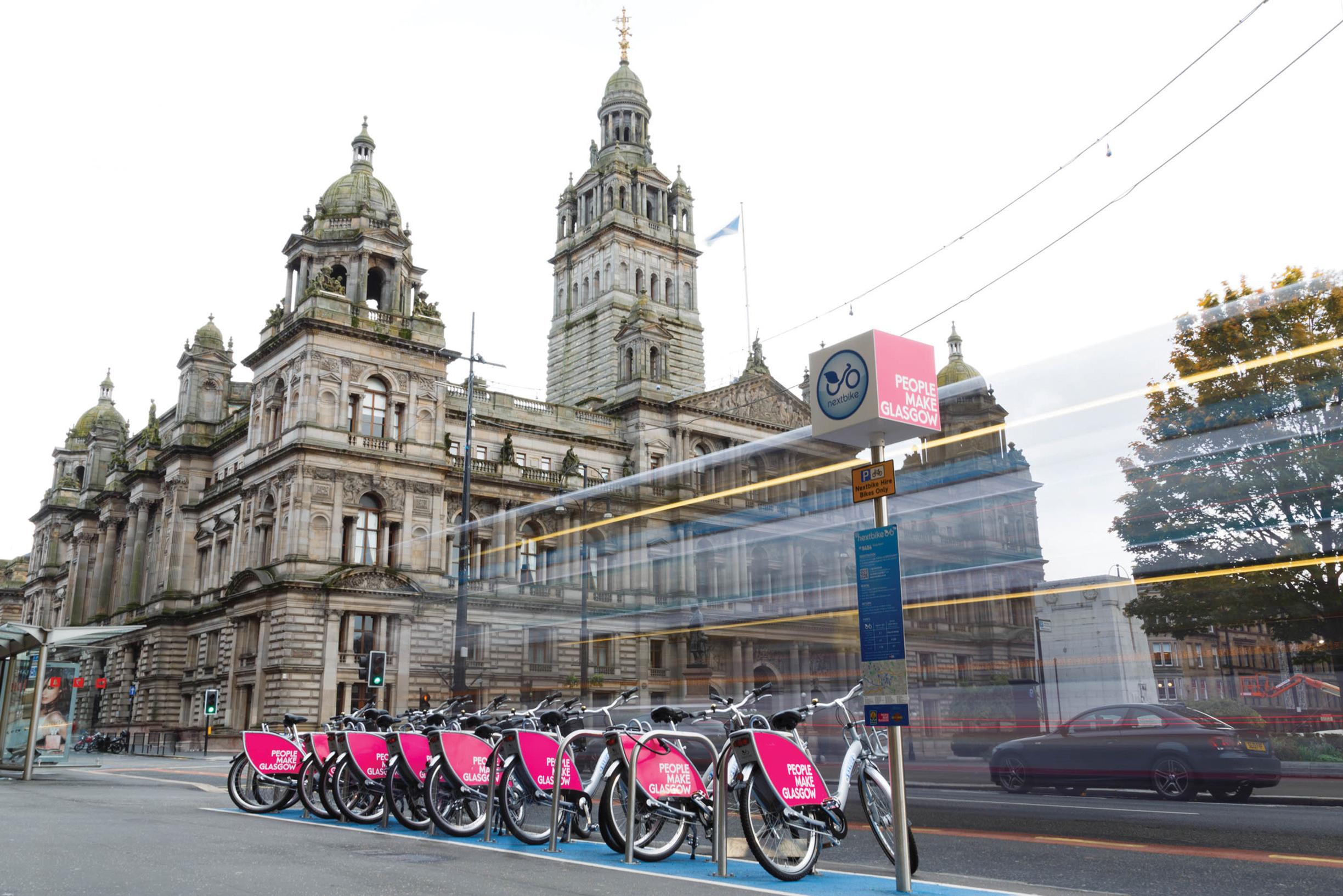 Glasgow City Council has awarded Nextbike UK a seven-year contract to operate the city's public bike hire scheme.
Nextbike has operated Glasgow's mass automated cycle hire (MACH) scheme since its launch in 2014. The new contract will see the scheme expanded from the current 435 bikes and 43 docking stations across the city, to 900 bikes and 100 stations. The contract includes the option of two further one-year extensions.
By the end of the procurement process, Nextbike was the only bidder. Eight companies initially expressed interest but the council received only two compliant bids. One of these then withdrew from the bidding, citing a change in the company's circumstances.
Nextbike UK is a subsidiary of German firm Nextbike and has operations in Bath, Belfast, Exeter, west Edinburgh, Milton Keynes, Stirling, and the University of Warwick.
Glasgow City Council will pay Nextbike £856,880 for what is described as start-up and implementation costs, and operational support for the first year. Thereafter, Nextbike must operate and maintain the scheme without subsidy.
Nextbike retains all the revenue from sponsorship, rentals and subscriptions. It is in the process of securing a sponsor.
The contract requires Nextbike to pay the council a minimum of £30,000 a year. The company has also committed to an additional payment of £180,000 over years one and two (£120,000 year one, £60,000 year two).
The whole life cost of the contract to Glasgow will be £96,697 over seven years or £75,208 if the two-year extension is taken up. "This compares favourably with the current contract cost per annum of £218,000," said officers.
Asked to explain the figures, a spokeswoman told LTT that the payments from Nextbike amounted to £390,000 over seven years. Subtracting this from the £856,880 paid to Nextbike gives a figure of £466,880. "However, the whole life cost of the scheme requires £30,000 per annum to maintain council-owned cycle hire infrastructure. Therefore, £466,880 + £210,000 (7x£30k) = £676,880. Divided by seven years that equals £96,697 a year."
Nextbike will use the Glasgow Bike Station, one of Scotland's largest bike recycling charities, as sub-contractor for the scheme.
Scheme use continues to grow. Daily hires were 10,905 in August 2015 and 14,468 in August 2016. The highest number of hires in one day was 769 on 1 June last year. In all, there have been 270,897 hires since launch.