Are companies shrinking away from net zero commitments?
19 October 2022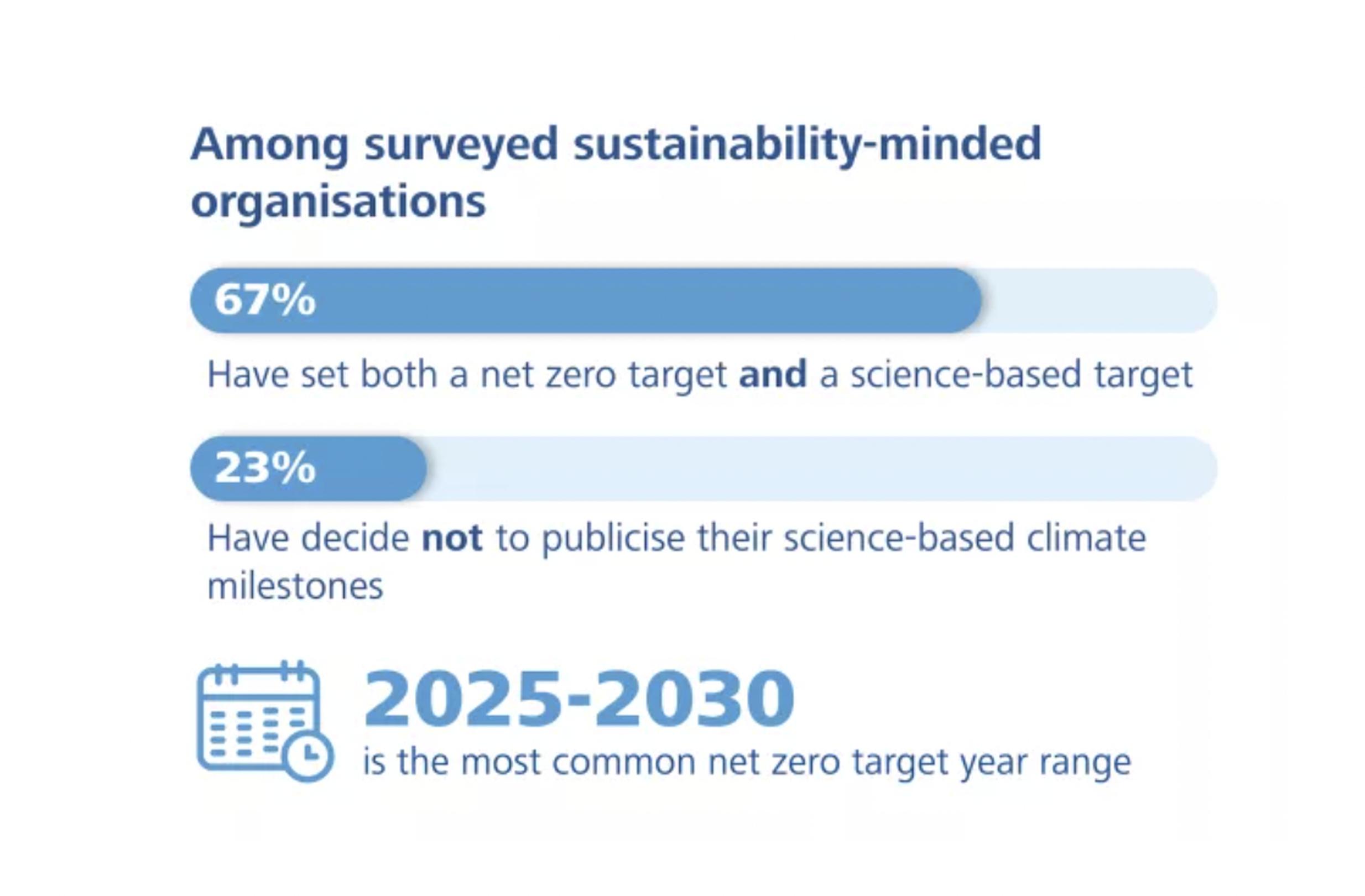 A new survey from Gallup World Risk Poll suggests that concerns about climate change shrank across the world last year, with fewer than half those questioned believing it posed a "very serious threat" to their countries in the next 20 years. Top carbon emitters and oil producers were more skeptical. Said Gallup: "While the World Risk Poll findings suggest that the efforts to communicate the risks from climate change are being understood, a significant proportion of people remain skeptical or have no opinion on the issue."
Meanwhile in the UK, a new report by climate analysts South Pole states that a quarter of companies that set targets to meet their net-zero commitments are quietly shelving reports about their progress in a process known as 'green-hushing', according to a study.
South Pole's 2022 Net Zero report found that an increasing number of climate-aware companies are supporting their net zero commitments with science-based targets, yet surprisingly, one in four do not plan to talk about them. This means many companies with robust targets are going green and then going dark.
Doing so makes corporate climate targets harder to scrutinise and limits knowledge-sharing on decarbonisation, potentially leading to less ambitious targets being set, and missed opportunities for industries to collaborate.
As national political leaders in Wales and Ireland, plus the OECD, call for "truly transformative" levels of behavioural and systems change over years to reach net zero, the UK remains quiet on the matter. According to Local Transport Today (LTT855): "The Government's priorities for transport have remained unclear amid the turmoil of the Prime Minister's dismissal of her chancellor and U-turn on budget plans, whilst it appears that the prioritisation of over 100 transport schemes announced by previous chancellor Kwasi Kwarteng may no longer be a core policy approach."
Adds Renat Heuberger, CEO of South Pole: "We see that sustainability-minded businesses are increasingly backing up their targets with science-based emissions reductions milestones, which is absolutely the right approach. But if a quarter today aren't coming forward with details on what makes their target credible, could corporate green-hushing be spreading?
"The speed at which we are overshooting our planetary boundaries is mindblowing. More than ever we need the companies making progress on sustainability to inspire their peers to make a start. This is impossible if progress is happening in silence."
This comes as new data in the report The State of NDCs: 2022 claims that the latest pledges by countries to tackle global warming under the Paris Agreement are "woefully inadequate", reports Reuters. They will not avert a rise in global temperatures that scientists say will worsen droughts, storms and floods. The 2015 pact launched at a UN global climate summit requires 194 countries to detail their plans to fight climate change in what are known as nationally determined contributions, or NDCs.
While the Paris Agreement established three global goals – limit global temperature rise to well below 2°C and ideally 1.5°C, promote adaptation and resilience, and align financial flows with low-emissions, climate-resilient development — NDCs are the foundation.
Says the report summary: 'The analysis suggests that the Paris Agreement is enhancing global climate ambition—but not at a pace or scale consistent with achieving its goals. The latest NDCs aim to reduce 2030 emissions by an estimated 5.5 gigatons of carbon dioxide equivalent (GtCO2e) more than the initial NDCs. This represents a 7 percent reduction from 2019 levels. According to the IPCC, however, emissions must decline by at least 43 percent from 2019 levels to keep the 1.5°C goal within reach.'
What is clear is that pressure from investors, customers and employees is trying to keep companies and organisations on their net zero tracks. Work citied by the World Economic Forum states that: "Employees can also drive progress towards climate goals by insisting on a clear strategy for climate change from their employers."
Net zero commuting is one such area: find out more at the Zero Carbon Commuting Conference (ZC3), the UK's only event focussed on decarbonising the commute, is behind held virtually on the 31st of October. ZC3 is focussed on sharing best practice amongst leaders from the UK's largest public and private employers.