England to enter Lockdown 2.0
Prime Minister announces tougher restrictions on movement, gatherings and retail will come into effect on 5 November
01 November 2020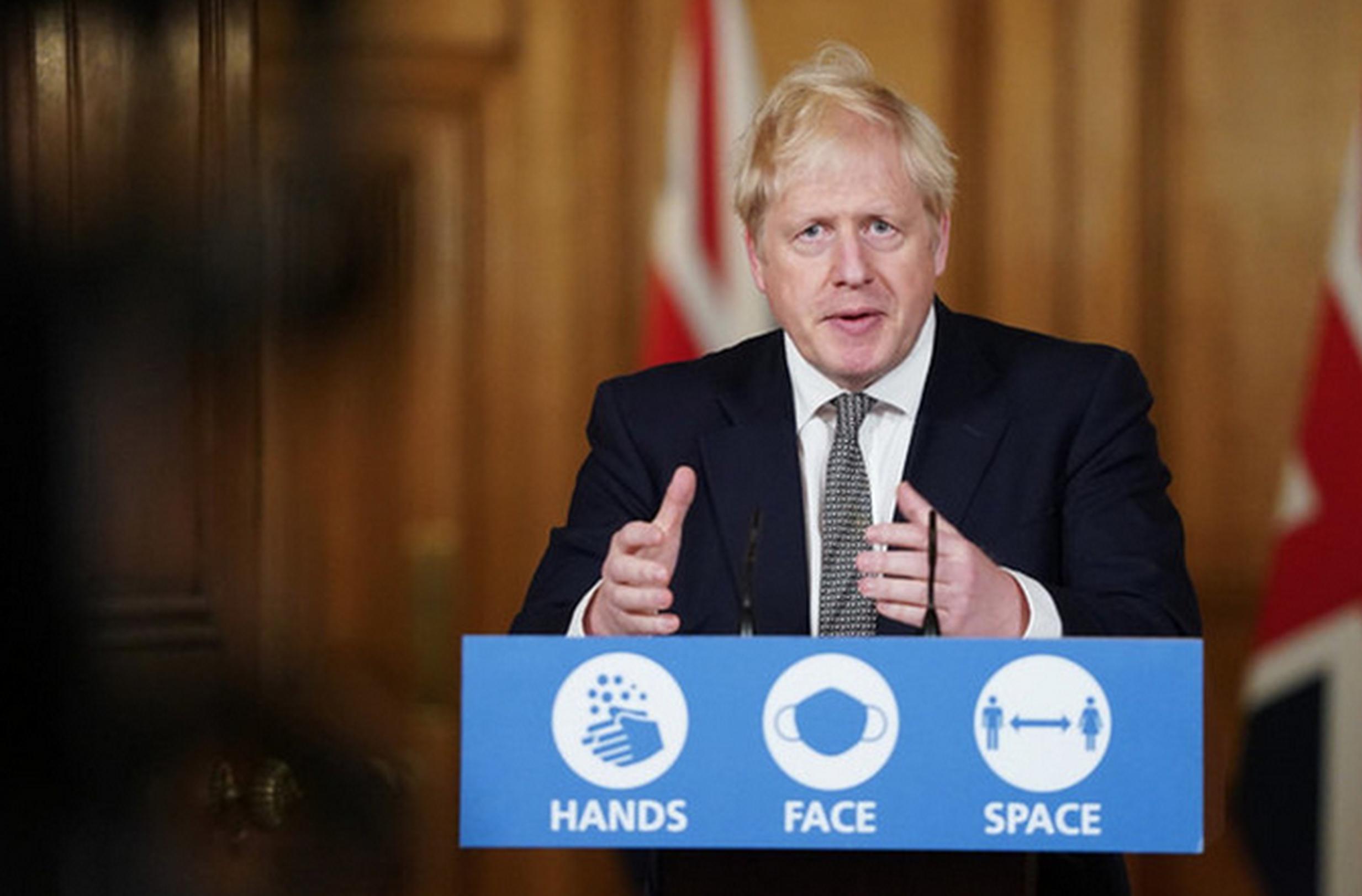 England will enter a month-long lockdown from Thursday 5 November, with pubs, restaurants, gyms, non-essential shops and places of worship to close, but schools, colleges and universities staying open.
After months in which restrictions were gradually, if unevenly, eased across England, the UK Government is now reverting to the message of the original March lockdown: 'Stay at home, protect the NHS and save lives.'
Boris Johnson said that no one wants to impose these kinds of measures, but no responsible Prime Minister could ignore the evidence presented. He also said that, whilst Christmas will inevitably be different this year, tough action now could mean families may be able to be together.
With the NHS weeks from being overwhelmed, and a higher death toll than the first wave predicted without new restrictions, the Prime Minister, Chief Medical Officer, Chief Scientific Advisor, and Cabinet have agreed there was no alternative to tougher national measures.
The aim of reintroducing an England-wide lockdown is to reduce the reproduction rate of the virus – this is the number of people that one infected person will infect. The natural rate of reproduction rate, 'R', of COVID-19 is around 3. However the R rate across the UK is still above 1, meaning infections, hospitalisations and deaths continue to double. The government argues that in present trends, even areas of the UK inwhere incidence is low, for example the South West, will see hospitals run out of hospital capacity in a matter of weeks unless action is taken.
The UK recorded another 21,915 confirmed coronavirus cases on Saturday 31 October, bringing the total since the pandemic began to 1,011,660. A further 326 people were reported to have died within 28 days of a positive test. Almost 11,000 people are now in hospital with COVID-19, including 978 on ventilators.
The Prime Minister, Boris Johnson, used a TV press conference on Saturday 31 October to announce that the new national restrictions. The announcement followed a cabinet chaired by the Prime Minister earlier today. The Prime Minister will update Parliament on Monday, and MPs are set to vote on the measures on Wednesday.
The UK Government will also discuss how its lockdown measures interact with the Devolved Administrations in Scotland, Wales and Northern Ireland.
The new measures
From Thursday 5 November, everyone must stay at home, and can leave only for a limited set of reasons. These include:
For education
For work, if you cannot work from home
These include work which cannot be done from home, childcare or education, exercise outdoors, medical reasons, essential shopping, providing care for vulnerable people or for volunteering, and visiting members of your support bubble
People will be told to avoid all non-essential travel by private or public transport
Meeting indoors or in private gardens will not be allowed, but individuals can meet one other person from another household outside in a public place
Non-essential retail will close, but can remain open for click-and-collect delivery
Pubs, bars, restaurants will have to close, but can still provide takeaway and delivery, excluding takeaway of alcohol
Indoor and outdoor leisure facilities, such as gyms and swimming pools, will also close, along with entertainment venues and personal care facilities such as beauty salons
Places of worship will close, unless they are being used for funerals, to broadcast acts of worship, individual prayer, formal childcare, or essential services such as blood donation or food banks
Construction sites and manufacturing workplaces can remain open
Weddings and civil partnership ceremonies will not be able to take place except in exceptional circumstances, and funerals will be limited to a maximum of 30 people
Children will still be able to move between homes if their parents are separated
Clinically vulnerable people will be asked to be "especially careful" but people will not be asked to resume shielding
Overnight stays, staying in a second home, and holidays will not be allowed - including in the UK and abroad - although there are exceptions, such as work trips
A full set of exemptions will be set out in law.
Shielding as practised in the spring will not currently be reintroduced. The clinically vulnerable, or those over the age of 60, should be especially careful to follow the rules and minimise contacts with others. Those who are clinically extremely vulnerable should not only minimise their contacts with others, but also not go to work if they are unable to work from home.
There is no exemption for staying away from home on holiday. This means people cannot travel internationally or within the UK, unless for work, education or other legally permitted exemptions. Overnight stays away from primary residences will not be allowed, except for specific exceptions including for work.
Inbound international travel will continue to be governed by the travel corridor approach, and those currently on a domestic holiday will be allowed to finish their holidays, but are still subject to the requirements in England not to go out without a reasonable excuse.
Public services, such as job centres, courts, and civil registration offices will remain open.
There is no exemption for communal worship in places of worship (except funerals and individual prayer), organised team sports, or children's activities.
Elite sport will be allowed to continue behind closed doors as currently.
The Coronavirus Job Retention Scheme, known as the furlough scheme, will remain open until December, with employees receiving 80% of their current salary for hours not worked, up to a maximum of £2,500. The cost for employers of retaining workers will be reduced compared to the current scheme, which was set to end on 31 October.
The Prime Minister and Education Secretary have made keeping young people in education is a priority, so early years settings, schools, colleges and universities will all remain open. Parents and carers should make sure their children keep attending school. However, universities and adult learning providers should consider increasing online provision where possible.
Parents will still be able to access registered childcare and other childcare activities where reasonably necessary to enable parents to work. Parents are also able to form a childcare bubble with another household for the purposes of informal childcare, where the child is 13 or under.
The Government said it wants to see the provision for non-COVID healthcare keep going. Unless clinicians tell patients otherwise, they will be asked to continue to use the NHS, get scans and other tests, turn up for all appointments and collect medicines and treatments.
The Government said that work is underway to boost capacity, including preparing the Nightingales, it is impossible to create extra bed space, and recruit extra doctors and nurses, at the rate necessary to outpace the virus.
In Europe, Belgium, France, Germany and other countries have already put in place national restrictions, following earlier local measures.
To read the Prime Minister's statement in full click here