Thank you, everyone...
The British Parking Awards paid tribute to the sector's work during the pandemic
15 January 2022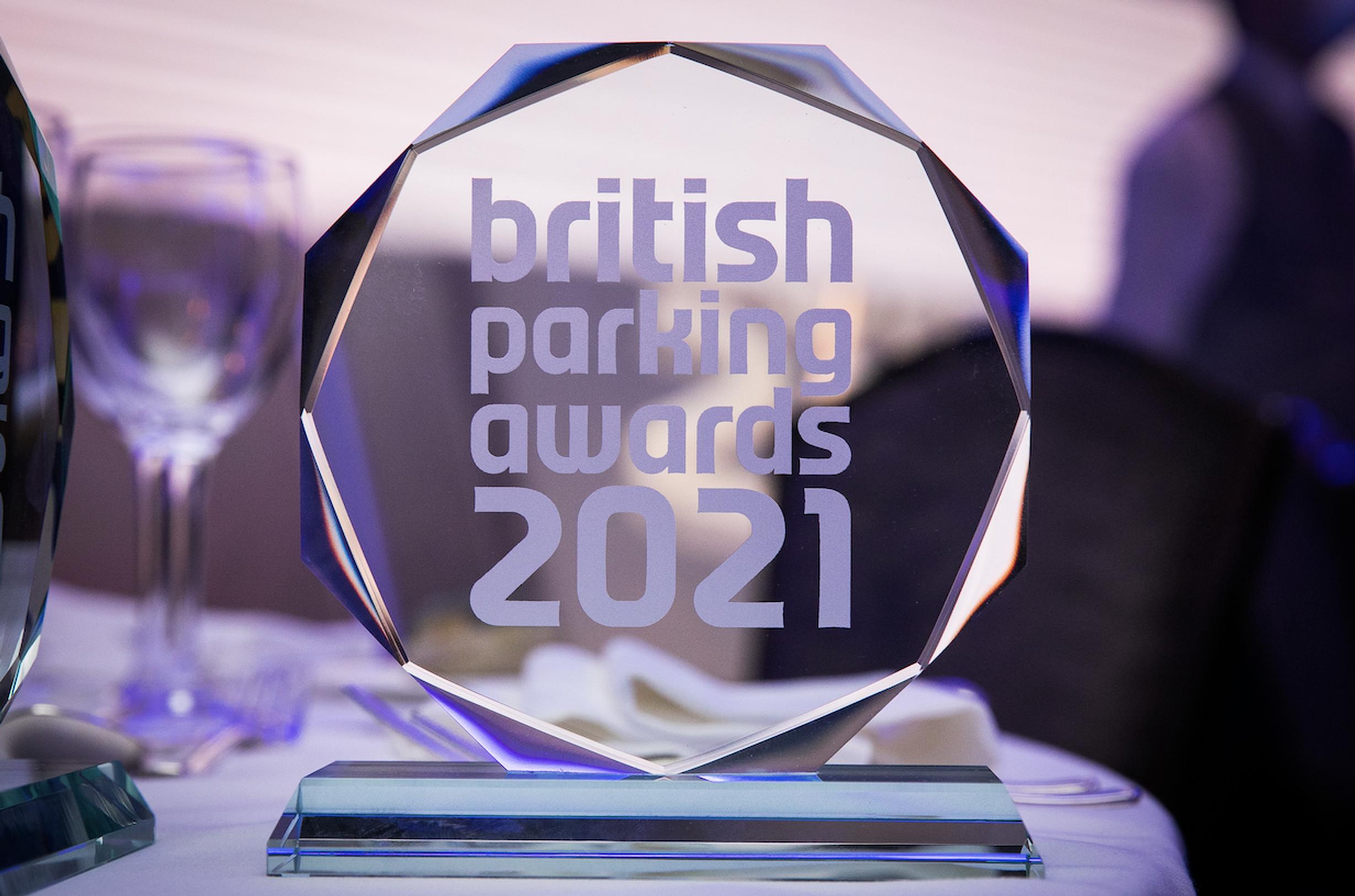 Throughout the coronavirus lockdowns the parking sector played a key role in ensuring essential health and public services kept working. Many of the entries to this year's competition set out how parking teams worked to ensure NHS and critical care workers had access to free parking, that essential supplies made it to retailers, and that emergency pavement widening and cycling schemes were installed and regulated.
Many parking teams stepped in to help with the delivery of food parcels to vulnerable people, marshalled drive-through NHS Test & Trace centres, created pre-booking systems for waste and recycling centres and, soberingly, volunteered to help in mortuaries. Meanwhile, construction project teams responsible for refurbishing car parks and maintaining parking and signage infrastructure kept working, ensuring essential services were able to function.
Parking Review, the competition jury and the event's main sponsor MiPermit all felt that the endeavours of the sector as a whole should be recognised. This tribute took the form of a short film and the creation of special glass rosette to honour teams that had gone above and beyond during lockdown.
Paul Moorby OBE, managing director of Chipside, the parent company of the awards' main sponsor MiPermit, said: "The British Parking Awards celebrate the very best of our industry, the very best of us, the very best of you. In the last few months, we have all faced our deepest fears. We have all worked hard to keep services moving. So it is right that we recognise some of our outstanding achievements."
Tracey Munford, director of local government services at APCOA Parking (UK), was among the awards attendees who appreciated the tribute. After the event she said: "The British Parking Awards 2021 was another highly successful event and your decision to set up a separate category for the Positive Responses to the Pandemic and then award all entrants was excellent. All our front line colleagues, regardless of employer, went above and beyond during a difficult period for us all."
This was a sentiment shared by JustPark chief executive Anthony Eskinazi, who wrote: "I thought the pandemic response video and awards to all companies who participated was really powerful."
On behalf of the Parking Review, I would like to thank the parking sector for its amazing response to the pandemic.
Mark Moran is editor of Parking Review and co-founder of the British Parking Awards
Positive Responses to the Pandemic
Congratulations go out to all those organisations that were recognised with a special commendation for the exceptional work their parking teams carried out to support the NHS, local authority clients and communities to manage, mitigate and fight the coronavirus pandemic.
APCOA Parking and AGS Airports – Aberdeen International Airport
APCOA Parking and London Borough of Redbridge
APCOA Parking and St Helens Metropolitan Borough Council
B4 Parking
Barnet Council and NSL
Bracknell Forest Council and NSL
Brent Council
Brighton & Hove City Council
British Parking Association (BPA), Parkopedia, YourParkingSpace and JustPark – The NHS Free Parking Platform for Critical Workers
Cemplas
Cornwall Council
Derby City Council
International Parking Community (IPC) – NHS Staff and Care Worker Free Car Park Finder
JustPark
London Boroughs of Bromley and Bexley Shared Parking Service
London Borough of Havering
London Borough of Lambeth and APCOA Parking
Manchester City Council and NSL
Marston Holdings, St Mungo's and Radical Recruit
Newcastle City Council
North Essex Parking Partnership (NEPP) Business Unit
Nottingham City Council Parking Services
NSL Northampton and West Northamptonshire Council
Oxfordshire County Council and Conduent Transportation
RingGo
Royal Borough of Kensington & Chelsea and PayByPhone – Parking for critical workers]
Southwark Council and APCOA Parking
StructureCare
Taranto Systems
ZZPS