Transport workers to get daily Covid tests
Prime minister responds to impact of Omicron infections on public services
05 January 2022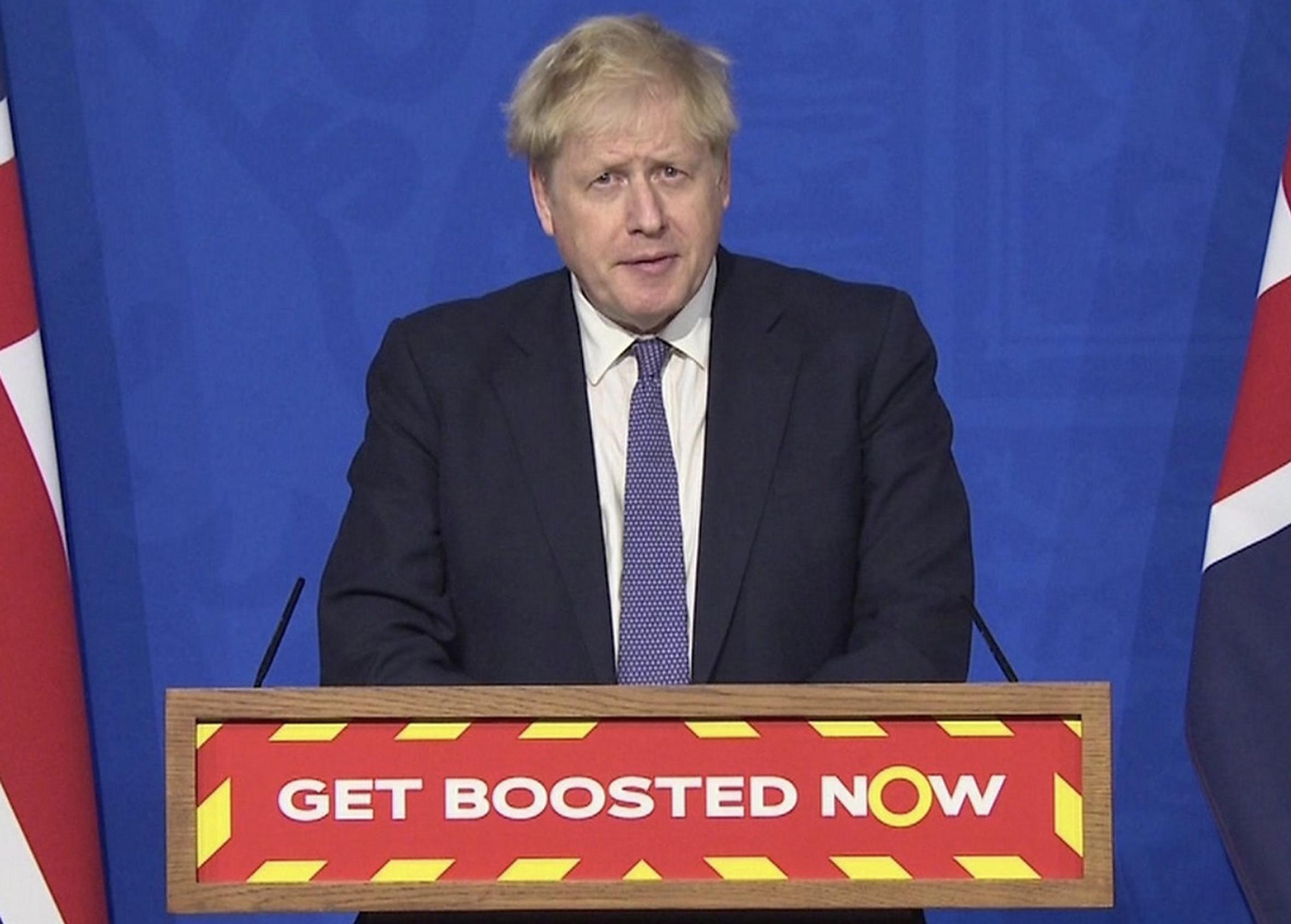 The prime minister has announced plans for 100,000 critical workers to take daily tests for the Omicron variant of the Covid-19 virus. Boris Johnson said that new testing regime, which will come into effect from 10 January, will be for key industries including transport, food processing and the border force.
Many service sectors and industries have been facing staffing problems over the number of workers self-isolating with Covid or as contacts of cases, while many people faced have been problems obtaining tests over Christmas amid supply issues.
Rail passengers have faced cancellations and reduced train services as operators have faced high levels of staff absences due to Covid. Train companies including ScotRail, CrossCountry and LNER have announced reduced timetables and passengers have been warned of cancellations.
Industry body Rail Delivery Group said almost one in 10 rail workers, around 6,000 staff, were off. It said: "We are working hard to provide the most reliable service possible and so that passengers can travel with confidence when fewer rail staff can work, a number of operators are introducing amended timetables."
The Confederation of Passenger Transport (CPT), which represents bus and coach operators across the UK, said up to 8% of its members' staff were currently off work, about double what it would usually expect. The CPT said operators were reducing services on high frequency routes to reduce disruption, and were also prioritising services to schools and vaccination centres.
During a Downing Street briefing, Boris Johnson said would recommended England sticks with Plan B restrictions when cabinet ministers meet to discuss extending them. The measures, which include working from home where possible, mask wearing in most public settings and Covid passports in some venues, are currently due to run out on 28 January.
Johnson said the UK government would continue to watch what happens in Covid data, but he said the current Plan B level of restrictions in England, which are lighter touch than those applying across the rest of the UK, were the correct approach. He said: "It has to balance the effect on people's lives and livelihoods of lockdowns, which are painful, which take away people's life chances and which do a great deal of social damage, damage to people's mental health as well as damage to the economy."
The PM said he hoped England would be able to "ride out" the current wave of Covid-19 without the introduction further restrictions. However, Johnson acknowledged parts of the NHS was on a "war footing" and would feel "temporarily overwhelmed" amid a surge of Omicron cases. Johnson said some services disrupted by staff absences, but promised to "fortify" the NHS to withstand pressure.
As daily UK Covid-19 case figures exceeded 200,000 for the first time, Johnson said people who believed the pandemic is over were "profoundly wrong". He said this was a moment for caution, but also that the UK's position was different from previous waves, as Omicron is milder than previous variants and booster vaccines have been rolled out.
Johnson said the country had a chance to "ride out this Omicron wave without shutting down our country once again. We can keep our schools and our businesses open and we can find a way to live with this virus."
Many industries have been facing staffing problems over the number of workers self-isolating with Covid or as contacts of cases, while many people faced have been problems obtaining tests over Christmas amid supply issues.
In his 10 Downing Street statement, the PM acknowledged the disruption to the workforce caused by the spread of Omicron and set out further measures the government is taking to address this. Johnson announced the government will provide 100,000 critical workers in England with free lateral flow tests to help keep essential services and supply chains running.
Critical workers will be able to take a test on every working day and the provision of precautionary testing will be for an initial five weeks. This will help to isolate asymptomatic cases and limit the risk of outbreaks in workplaces, reducing transmission while covid cases remain high. These critical workers are those who work in essential services, cannot work from home and are at risk of infecting each other, for example, due to working together in an enclosed space. People covered by the scheme will include those who work in critical national infrastructure, national security, transport, and food distribution and processing. This includes roles in Border Force, Police and Fire and Rescue Services control rooms, electricity generation, test kit warehouses and test surge labs.
The range of critical workers who will be eligible has been identified by relevant government departments and these organisations will be directly on the logistics of the scheme this week with roll out due to start from Monday 10 January. Tests will be separate from public sectors who already have a testing allocation with UKHSA (UK Health Security Agency), such as adult social care or education, and separate to those delivered to pharmacies and homes.