Flower power will turn bank holiday car trips into a game, says Highways England
30 August 2020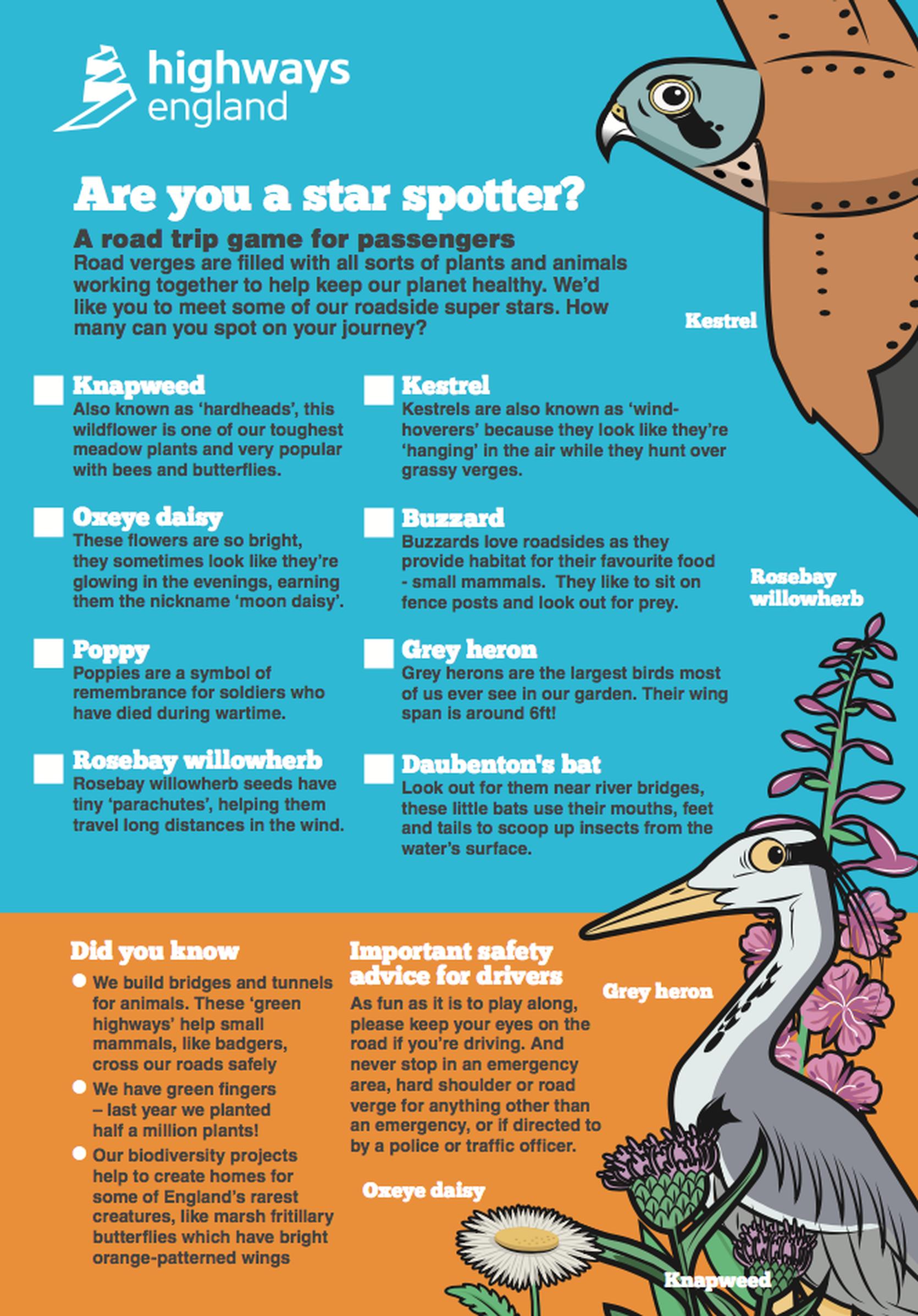 Highways England is encouraging travellers to play its 'staycation' wildlife road trip game card, designed to keep young passengers busy on long journeys.
Roadsides are busy green corridors, filled with all sorts of plants and animals and children are being encouraged to look for a variety of wildflowers and birds living alongside England's motorways and major A roads.
Highways England Head of Biodiversity Stuart Wilson said: "As well as managing a road network that stretches for 4,300 miles, connecting people and places from Berwick-upon-Tweed to Penzance, we also look after around 30,000ha of green verge which contains a range of habitats supporting interesting plants and animals.
"I'm really pleased to see us release our star spotter game which passengers can use to enjoy spotting the rich variety of wildflowers and animals while on their journeys. It could be busy on the roads, so do check conditions before you travel and try and leave plenty of time for your journey. Let's all enjoy summer safely Those travelling to tourist hotspots – including Cornwall along the A30, Devon on the A38 and the Yorkshire Dales on the A1(M) – are able to spot an array of wildflowers and wildlife in the road verges."
Wilsons said the flowers that can be spotted is knapweed. Also known as 'Hardheads', this wildflower is one of the toughest meadow plants and is popular with bees and butterflies. Other wildflowers include oxeye daisies and rosebay willowherb, which has seeds fitted with tiny 'parachutes' to help them disperse. Passengers can also keep their eyes peeled on their journeys for animals, including grey herons and Daubenton's bats.
To download the card click here