Time for ITS firms to embrace difference
Transport teams that reflect diversity will deliver better results, writes Jennie Martin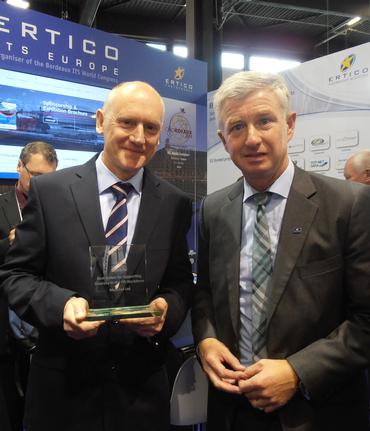 Like other areas of the transport and engineering professional sectors, the ITS (intelligent transport systems) workforce is made up of competent, well qualified and committed individuals. Also, like much of UK transport and engineering, the professional workforce is overwhelmingly male and white.
The ITS World Congress in 2009 was held in Stockholm, Sweden, a country where the above does not apply to the same extent. This was a catalyst for a number of female ITS professionals from around Europe to enter into an informal alliance and use the congress as a focus for working to improve the gender balance in the profession.
Congress debates gender balance
By 2015 this alliance had moved on to address the well established principle that a workforce delivering a public service such as transport will be more effective the better it reflects the service users. There is also an increasing body of research evidence proving that diverse workforces deliver better results in whatever field.
Transport for London (TfL) has worked hard to ensure its workforce reflects its 'customers', the citizens of London. The fact that TfL has managed to succeed in an undertaking, which other UK organisations seem to find impossible, is very inspiring.
TfL's support was crucial in achieving the step-change that took place at the 2015 ITS Congress in Bordeaux. ITS (UK) organised a session on workforce diversity. The panel and the audience came up with a fascinating set of insights.
Diversity means different things in different settings such as public sector departments, private companies or universities. But it is an important factor in all places of work and study, and needs to be considered and understood by those in charge.
Austriatech, an Austrian government organisation similar to the UK's Innovate UK, believes that to make the transport sector seem like a possible and attractive place to work, positive messages need to start at kindergarten level. Talking about 'mobility' rather than 'transport' makes it sound more accessible and interesting. It is also important to keep the workplace and the work practices evolving.
If the work culture is controlled by a certain type of person, the workplace will be unwelcoming to other types, be they younger, different in cultural background, etc. The culture needs to change to accommodate the diverse workforce. Potential recruits will not change to suit an established workplace culture, they will find somewhere more welcoming and comfortable to work. This can cause irritation to those whose preconceptions are challenged and even overturned.
Having a clear vision and communicating this well to the workforce will help address some of this 'push-back' but to be honest, not all.
Challenging the status quo
The view from the Australian delegation at the congress was that diversity is not always visible – the difference may be in gender, race, or a visible disability, but it can equally be in social background, education history, ethics and morality.
A team made up of people who think and act in different ways will achieve more than one where everybody unthinkingly agrees with one another. The latter set-up will be more peaceful, but the former makes sure that all angles are covered and approaches considered.
The speaker from the US Department of Transport (DoT), Jane Lappin, shared some experiences from her career, which had started with her as one of very few women in a workplace also lacking in just about every other form of diversity. This led to a pattern of the DoT applying the same style of thinking and the same approach to every task.
In the case of the early days of ITS, it led to resistance to the notion of introducing dynamic information and communications technology to transport which almost everybody considered to be a static subject. It is difficult to remove 'in or out' modes of thinking about values, behaviour, and approaches to problem solving, but it is essential.
The DoT set about making these changes in a strategic and thoroughly considered way, backing new hiring strategies with training for existing staff, so that while change was fairly slow, it was solidly grounded and therefore permanent. The two most important tasks were putting across the need for tolerance within the workforce and between it and its clients, and creating a climate where ambiguity was not seen as a fault to be rectified by clarity but as an ever present factor in a diverse workplace.
The full report of the session is available from mailbox@its-uk.org.uk
Jennie Martin is secretary general of ITS (UK)