New cyclists ride on
The National Cycle Challenge is bringing lasting behaviour change, with around 40% of non-cyclists staying in the saddle, says Sam Robinson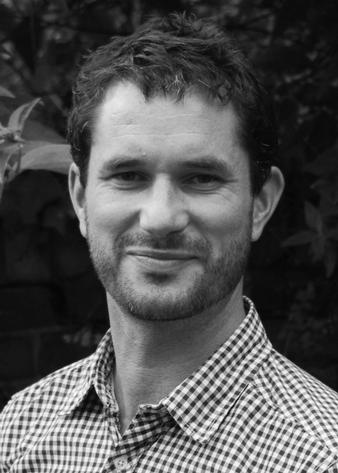 The first National Cycle Challenge last year was involved with 20,000 participants from 1,700 organisations taking part across the UK. Now Love to Ride is back with a bigger and better event for 2016.
Running throughout June, the 2016 National Cycle Challenge once again embraces Bike Week. The challenge is run in partnership with the CTC and Cyclescheme. Organisations of all sizes will go head-to-head, to see which can get most staff to give riding a bike a go.
The Love to Ride team in Bristol works closely with UK local authorities, health, advocacy groups, cycling charities, clubs and anyone else who shares its aim of getting more people riding.
Love to Ride has been developed and refined since 2007 to offer the single best behaviour change platform to grow cycling and a sophisticated website that's fun and easy to use.
Apps spread the love
"This year we have introduced new app integrations with Strava, Moves, MapMyRides and Endomondo for the techier cyclists out there, plus there is our own free GPS app," says Love to Ride's general manager Sam Robinson. "Features such as the 'high-fives', 'goal setting' and 'team messaging' all foster fun and inclusive encouragement on the site. They are part of the key to achieving measurable changes in behaviour.
"We're also about to unveil a new bike shop mapping tool and a new 'badges' feature that rewards members for reaching key cycling behaviours and milestones. We're excited to see how far we can take it in the UK and globally!"
The Love to Ride website, project delivery and communications have been designed to maximise the behaviour change value of the programmes. Love to Ride programmes result in lasting behaviour change: around 40% of non-cyclists who take part start to ride a bike after the Challenge. As a year-round programme appealing to a broad audience and complementing local infrastructure development, Love to Ride programmes also encourage occasional cyclists to ride more often, resulting in modal shifts in commuting amongst participants.
Jack Windle, who heads the Love to Ride project delivery team, says: "As well as delivering positive behaviour change, the Love to Ride platform is designed to sustain and prolong it: riders can continue to log trips, set goals, virtually ride some iconic routes and encourage their friends and colleagues to take part too."
A year-round challenge
Sam Robinson adds: "We are developing a full year-round programme. This encompasses goal setting in the New Year, the National Cycle Challenge in June, Ride to Work Week in September, Winter Bike Week and one-off local campaigns. Our aim is to help people stay in the saddle once they've taken those vital first pedal strokes and work with them on a personal journey of change.
"Because it's our mission to get more people riding bikes, the Love to Ride team have worked hard to make the Challenge flexible to match the range of budgets that local authorities and other partners have to work with, from £0 to over £50,000."
The www.lovetoride.net platform and app is free to individuals and organisations.
"Love to Ride are experts at creating bespoke or collaborative local projects, bringing additional resources that enable the Challenge programme to move up through the gears and create multiple benefits to individuals, employers, cities and whole regions," says Robinson.
"Love to Ride have useful experience working with multiple funders including local authorities, public health and the private sector."
To find out more about growing cycling locally and to discuss options call Sam Robinson on 07734 833451 or email together@lovetoride.org
Sam Robinson is general manager at Love to Ride