Active travel must be part of the mix
The growing emphasis on Intelligent Mobility should not be at the expense of walking and cycling, argues Jason Torrance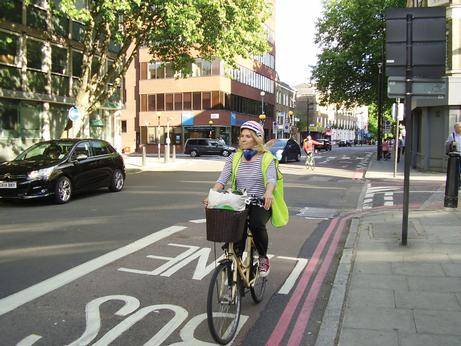 Intelligent Mobility has become a bit of a buzz phrase of late, with everyone from the UK Government to the motor industry getting on board. But what does it actually mean?
The general understanding is that it provides a different approach to the challenges of the transport sector, whether it is congestion, pollution or a lack of 'joined up' thinking.
There is also an emphasis on new approaches and the use of technology, for example autonomous vehicles, smart ticketing, flexible road pricing systems and the use of big data. However, much of the dialogue seems to have largely forgotten two of mobility's most important aspects – cycling and walking.
Missing ingredients
At Sustrans we embrace the ethos of Intelligent Mobility, but feel much of the discussion is missing some vital ingredients. We know that most journeys begin and end at home, so by transforming the space outside people's front doors we can make walking, cycling and public transport use the natural choice as soon as they step outside – giving the opportunity for intelligent, smart travel choices.
In 2014 alone, people choosing to walk and bike their local journeys on the National Cycle Network saved a potential 435,612 tonnes of CO2.
Cycling and walking offer the opportunity for local journeys and as part of longer journeys. They also address transport challenges and benefit society. Let's take three examples air pollution, health and congestion.
Tragically, up to 23,500 people die prematurely in the UK each year from air pollution. Intelligent Mobility has been focusing on the role low emissions vehicles have a role to play. While cleaner forms of transport must be supported, it's also important to understand that some 50% of dangerous particulate matter from cars comes from tyre and brake wear. If we are to address air pollution, cycling and walking must also be championed and people in the future will need to drive less as well as drive cleaner.
One-in-six premature deaths in the UK are associated with a lack of physical activity, and inactivity costs the UK economy around £20bn each year. Sustrans' research shows that the National Cycle Network saves the UK economy over £160m each year by reducing levels of obesity. Of this saving, over £22m is saved from the NHS budget. This saving could be far, far greater if more people cycled as part of everyday local journeys.
Freeing up road space
The Department for Transport's estimates on the English road network's growth in traffic is likely to translate to a 55% increase in road congestion by 2040. Both cycling and walking have an important role to play in reducing congestion. A bicycle uses a fifth of the space of a car and is able to make much more efficient use of road capacity. Getting more people on bikes for short journeys will therefore free up road space and reduce congestion.
It is vital that we consider all the options available to reduce congestion, including building safe infrastructure for cycling and reducing traffic, encouraging more liveable places where people want to walk, improving public transport and reducing traffic through congestion zones and road pricing.
Finally, Intelligent Mobility has a focus on innovation. We all need to embrace innovation but also need to balance it with scaling existing solutions which we know work. There are many exciting possibilities for new, innovative products and systems that will enable cycling, walking and other forms of intelligent mobility out there. At the same time, however, many of the most pressing solutions are already in our toolbox.
It's not innovation that's holding up cycling, walking and Intelligent Mobility but a lack of political will and investment. In England, for example, £15bn is being ploughed into building new roads whilst only £300m has been confirmed so far for cycling and walking from 2016-20. By building new roads people will drive more and we are just compounding many of our existing travel problems. We need to address this and invest in active travel. This includes Intelligent Mobility putting cycling and walking central to its agenda to enable people to travel in ways that benefit their health, the economy and the environment.
Jason Torrance is policy director at Sustrans