Green travel is good for business
Steph Norris explains how a hands-on approach in Lowestoft changed attitudes to sustainable travel among the local business community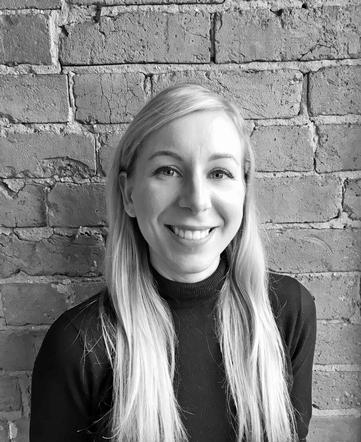 Perched on the Sunrise Coast of Suffolk, Lowestoft holds the title of the 'most easterly settlement in the UK'. Unlike many coastal resorts it retains that quintessential feel of a traditional seaside town, with colourful beach huts lining a picturesque sandy beach.
Yet, from a transport perspective, the town is not without its challenges. It is divided in two by Lake Lothing, which means there is an almost constant flow of two-way traffic between the north and south of the town. At peak times, high volumes of traffic create two 'pinch points' in the network at the crossing points for the lake. This results in acute traffic congestion for many local residents.
Building a travel plan network
In 2012 Suffolk County Council secured £5m in LSTF funding to create a shift in behaviour towards more sustainable transport use and provide greater travel choice for local people and visitors.
Our task was to deliver 'Lowestoft Local Links for Business', a campaign that focused on changing the perceptions and behaviour of the local business community in favour of sustainable transport.
We had the target of creating a Travel Plan Network of 150 businesses and assisting them in developing and implementing a Travel Action Plan. The first 90 of these had to be delivered in the first 12 months.
In a town that had no history of travel planning, at first this was a daunting task. It required us to re-think typical business engagement techniques to create an approach that was streamlined, methodical and personal. To do this we drew on our extensive knowledge of behaviour change theory, marketing techniques and travel planning to create 'Engage+' – our business engagement process.
Engage+ involves delivering communications in a format that has the most impact on the target audience. It also considers key factors that influence decision-making, applying business thinking to develop and nurture a relationship. We believe that this personal approach is one of the key factors that enabled us to achieve our engagement target in just eight months, but also why we have been able to retain such a vibrant and active Travel Plan Network four years after its inception.
Once the Travel Plan Network started, our focus turned to helping businesses develop their Travel Action Plans. We listened to the difficulties they faced in promoting sustainable travel and tackled them head on. Experimenting with different events, materials and activities, we found the best methods that worked for each business.
Making a positive impact
Suffolk County Council gave us the flexibility and creative freedom to develop the Travel Plan Network. Rather than accepting a 'one size fits all' approach, we were able to make it a more positive impact than we could ever have imagined.
Based on local businesses' staff travel surveys, there was a 10% drop in car driver trips, a shift that was mirrored in a 6% rise in cycling and smaller increases in walking and bus use (2%).
To corroborate these findings, and add context to the travel-to-work data, self-reported change in behaviour showed that 25% of employees surveyed reported a change in travel behaviour since the project began. When looking more widely at the environmental benefits, the shift in travel behaviour created a saving of over 4 million vehicle kilometres – or 735 tonnes of CO2 saved over the course of the project. The health benefits were estimated to be more than £2m over a 10-year appraisal period.
These figures illustrate the key impacts that the project delivered, but what really brings the outcomes to life is the businesses' experiences of being involved in the project.
One business in the network said: "Lowestoft Local Links and the team have been invaluable on our path to becoming a greener business, helping us forge relationships with other local environmentally conscious companies and providing support and workshops for our employees."
Comments such as this make clear the importance that revenue-funded schemes such as Lowestoft Local Links have on supporting large capital investment programmes.
The success of the project has also gained national recognition; in 2013 we won the CIHT's 'Sustainability Award' and at the 2015 National Transport Awards were 'Highly Commended' for our efforts in promoting sustainable transport. These two accolades confirm our belief that, if delivered correctly, behaviour change campaigns have the potential to inspire businesses to take sustainable travel seriously and create measurable change in local travel patterns.
Steph Norris is a senior consultant at Integrated Transport Planning (ITP).
The views expressed are her own.
norris@itpworld.net