Progress in GB Road Safety – a TRL view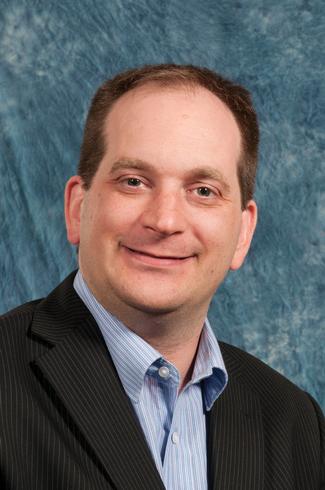 After many years of progress in road safety in Great Britain (GB), recent figures suggest that casualty reduction trends may have come to an end. 1,775 people were killed on GB roads in 2014; this was 62 more than in 2013, and more than in 2012. While these are the three best years for road safety since records began, the fact that the figures are no longer falling is cause for concern. Every single person killed on our roads represents a tragedy so it is vital that, as a nation, we avoid being complacent about road safety.
Putting road safety into context
If we consider other modes of transport, it is apparent that the same number of fatalities on our railway or air transport systems would not be tolerated. Similarly, other risks to safety such as terrorism do not even come close to killing this many people each year, yet they remain a far greater driver for political action. So why has road safety slipped from the political agenda?
Unlike crashes involving other modes of transport, road collisions do not tend to kill or injure large numbers of people in a single event. While the absence of big crashes is, of course, a good thing, it means that road safety does not get the same level of attention as other transport modes. We, as a society, are prepared to accept five deaths every day on our roads as a fact of life, if you will.
Influential factors
Even the recent increase in the number of fatalities on our roads does not appear to be particularly newsworthy. Nor does it come as a great surprise to many of us who work in the field of road safety. The number of casualties on our roads has historically fallen faster during periods of economic hardship than in so-called normal economic times. For example, the reductions in casualties between 2008 and 2012 were almost certainly partly due to some people travelling less, and others driving in more fuel-efficient ways.
Similarly, there has been a growing reluctance among young people to take up driving in recent years, partly because of the economic situation and partly because insurance can be extremely expensive. Some of these factors, along with safer vehicles, for example, will continue to have a positive effect on road safety, but the re-emergence of economic growth, while obviously welcome, will inevitably mean more travel, and will make it more challenging for us to continue to reduce the number of casualties on our roads.
Meanwhile, the austerity of the last five years means that road safety, like many other areas, has seen reduced funding. Perhaps it has been harder to justify spending on road safety when casualties have been falling anyway, particularly given the decision not to adopt any road safety targets at the national level. However, this lack of spending during the relatively 'good' times (for road safety) is inevitably damaging road safety efforts, and is having an effect just when the economic situation is inevitably resulting in an upward push in casualty numbers on our roads.
Understanding the bigger picture
It is, of course, of little comfort to know that Great Britain's road safety challenge is far from unique: more than 25,000 people were killed on roads across Europe last year, with 2014 widely seen as a bad year for road safety. More than half a million people are killed each year on roads in China and India combined – and fatalities and serious injuries are increasing in many countries given the growth in motorisation. Nonetheless, Britain's world-leading position for road safety is under threat. Quite aside from the moral case for action, the economic losses that result justify much more action.
What the future holds
There are, however, some promising signs ahead: those tasked with delivering road safety appear to be more willing than ever to work collaboratively across their own organisations and beyond. Highways England has adopted a challenging vision of 'zero harm' on its roads by 2040, for road users and road workers alike. Meanwhile, devolution means that Wales and Scotland, like Northern Ireland, are able to pilot measures that hold much promise for road safety, such as a lower drink-drive alcohol limit and graduated driver licensing, preventing our youngest, least experienced drivers from driving alone when they are at highest risk.
We can also expect vehicle standards to continue to improve, benefitting those outside and within the vehicles, while driverless cars and related technologies hold potential for even greater casualty reductions further down the line. In addition, early indications from the new government's Road Safety Minister suggest he is open to the evidence that the road safety sector is able to present, ensuring best practice is shared more widely between roads authorities. These early signs suggest that we might be able to get road safety back on the political agenda and drive down road casualties for years to come once again.