Modelling the 'balanced' design
Modelling more 'mixed use' spaces where the car is not king presents its own set of unique challenges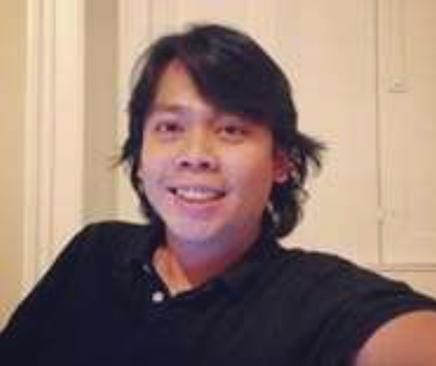 Traditionally urban space design has always favoured vehicle movement over pedestrian movement and the need for high quality transportation infrastructure in order to promote urban growth and to facilitate the movement of goods and people is well understood and illustrated in every aspect of today's modern cities. But now we are witnessing a shift in design trends and policy and it is no longer the case that the car rules supreme; indeed, urban space designers are increasingly becoming more sensitive to the needs of the pedestrian as a primary 'mode of transport'. Urban planners regularly enter into dialogue with transport planners and there is a growing trend towards balanced urban space design where the needs and quality of service provided to both vehicular and pedestrian users are evaluated in tandem.
Taking the lead from European countries, the concept of shared space is now well regarded across the UK. It is increasingly becoming an appropriate solution for urban locations where there is a combination of high vehicle and pedestrian traffic. It is not without its challenges, of course – shared space design has no definitive one-size-fits-all design, solutions are location specific and must provide an appropriate balance between the movement of pedestrians and vehicles and also maintain a sense of place.
Initiatives to support the green agenda and health issues, i.e. making urban spaces more attractive for people to walk in and less polluting are also key drivers for the move towards a balanced urban space policy. Finally, and importantly, pedestrian safety is paramount when considering new urban road usage or revising existing facilities.
At Quadstone Paramics we are dedicated to driving the innovation agenda for the transportation planning marketplace by regularly introducing new and innovative solutions, which includes an integrated approach in assessing shared space areas. In 2008 the Urban Analytics Framework (UAF) was released specifically to model pedestrian and shared space environments using the same foundation of powerful analytics found in our microsimulation software. The arrival of pedestrian simulation enables the possibility of modelling shared space environments, where both vehicle and pedestrian are considered in the same environment. This is the biggest advancement in transport planning since the first microscopic traffic simulation was introduced in the early 1990s.
The UAF provides an analytical evaluation of the quality of shared spaces for both vehicle traffic and pedestrians. It is being developed in collaboration with Crowd Dynamics, a leading authority on pedestrian modelling concepts with over 20 years of experience and a worldwide portfolio of public and private sector clients.
The pedestrian movements in the UAF is an agent based computational model for simulating interactions of autonomous individuals with a view to assessing their effects on the system as a whole. It mimics the simultaneous operations of multiple agents in an attempt to recreate and predict the actions of other agents. The control parameters for agents in the UAF are intentionally simplistic to aid clarity and to make the modelling process as transparent as possible.
The UAF adopts a 'dumb people, smart space' approach. Each agent has its own physical attribute and behaviour characteristics that may change as agents learn about their environment, picking up new information about how they can navigate through a model space. Similar to a traffic simulation model, pedestrian behaviour is a function of the space and the information given to the agent by that space. On a run time basis agents are able to adjust their walking speed, walking path, compliance with respect to pedestrian signal phase and anticipate danger when attempting to cross a road.
The model space contains restrictions and obstacles that each agent has to avoid in order to reach its destination. The UAF allows us to identify and to understand how space influences pedestrian behaviour. By identifying the relationships between space and density we can proceed to make informed decisions on how best to improve these areas in ways that are efficient in terms, balanced flow, safety, pedestrian friendliness and environmental criteria.
The UAF is built on globally accepted modelling concepts and a tried and tested evaluation methodology. The software considers both vehicle and pedestrian interaction in an analytical sense, looking past visualisation and more on the 'why' behind the cause and effect in shared space areas using analytical tools. By allowing for local decision-making principles, the pedestrian algorithm has been adapted to cope with shared space, whilst not deterring from the underlying algorithm and key principles.
Pedestrian models are an important tool in assessing the efficiency and safety of pedestrian facilities and urban spaces and form an integral part in the planning and design of modern cities and the structures within. Transportation consultants are in a position to become early adopters of this new technology and to establish themselves as industry experts. Consultants can add value to traditional transportation planning projects by conducting detailed assessments within shared space areas.
Typical output from a pedestrian model will include spatial utilisation that records the level of movements and space usage, be it a complex internal structure or an open plan urban space. Property developers can now evaluate their investments for proposed developments and work together with architects to plan ahead for future changes in space usage. By identifying footfall areas developers are able to offer a wider range of competitive leases to retailers and ensure that floor space is utilised for maximum profitability. In addition many standardised metrics are available to inform model builders on the 'quality of experience' that people are receiving from the space they move through, such as high-density areas that may result in potential crowding concerns. Finally, the UAF provides a platform to accurately analyse the interaction between vehicles and pedestrians for accident analysis by calculating the probability of vehicles and pedestrian coming into contact. Using this we are able to make better decisions in providing safer designs in urban space.
Shared space analysis is now an important requirement for any urban transportation planning project and, as pedestrian modelling evolves, we are confident to see more demand for balanced design that delivers on the principles of shared space.

Lenny Winsel is speaking at Modelling World 2013