How should our modelling adjust to take account of the relentless tide of new technology, and also changing attitudes?
High tech – low tech?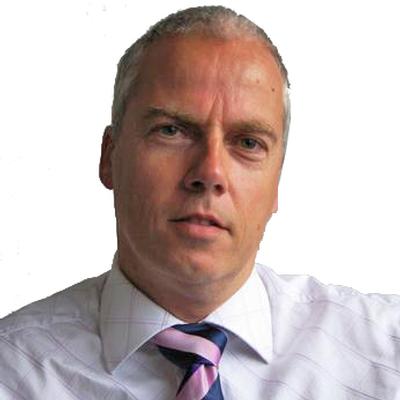 As a modeller I am used to being challenged by technology, and I'm not just talking about getting used to Windows 8. Newer computers enabling much faster turnaround times and software using multiple processors; advances in algorithms allowing complexities in my models that were previously not possible; and new data collection technologies not just increasing the data volumes available but sometimes requiring me to go back to basics and really understand the statistical qualities of the data I use, their biases and shortcomings.
But now I am challenged in a different way: how to model new technology, because it is available now and changing the way in which transport systems are being used, such as smart cards reducing obstacles to public transport interchanging. I also need to model how travel demand may change in the future through technology, for example 24/7 connectivity possibly reducing the desire to actually meet face-to-face.
Much of that can be achieved, if a bit clunkily, by adjusting parameters in our existing toolkit. But there are also areas where the challenge of technology is different: i.e. the idea that future technology will solve most if not all our transport congestion and emissions problems. Personally I am not convinced, but as a modeller I am, of course, objective. I am less sure that, with my current toolkit, I can model intelligent vehicles' behaviour at complex junctions, or the population's reaction to advanced car club proposals that may remove the concept of ownership altogether. It reminds me of the first EC-funded project I was involved with in the late 1980s, estimating the contribution of route guidance to reducing urban congestion. OK, we adjusted our models, we calculated the possible and significant effects with equilibrium techniques, but in reality the responses to such technology were much more complex, and other technological advances that we did not foresee have made a much bigger impact in the intervening 25 years.
But there is more. Perhaps more profound low-tech changes are happening in society that may change future travel patterns much more than current or predicted technological advances, which also challenge me as a modeller. The love affair with the car may be over – we don't know why but young males don't have as high car ownership levels as their fathers. Health concerns rather than worries about pollution or decisions around travel times and costs are encouraging people to walk and cycle. Large sums of money are being spent on new initiatives such as the LSTF, trying to capture with relatively simple interventions changing attitudes towards the role of transport in daily life. Even such low tech changes challenge us as modellers: can we predict the longer-term impacts of changing societal values and, even if we can, can we capture them in a toolkit that has been traditionally built around stable relationships between currently measured explanatory variables that are projected into the future?
I don't know whether high or low-tech developments will have the greatest long-term impacts. What I do know is that as a modeller I need to be able to estimate in an objective and transparent way what the likely effects of any intervention, high or low-tech, are. When the stakes are high, both for technology manufacturers and for society, I think it is critical that the methods we use to estimate their longer-term impacts stand up to scrutiny. And whether it is our ability to model the possible responses to a relentless information campaign aimed at reducing mobility, or the way in which we try to allow for adaptive speed control in road capacity estimates, I admit that at the moment most of what we do is a fudge. We neither know enough, nor is our toolkit able to truly reflect these changes.
The topic for this year's Modelling World is high tech – low tech. We probably will discover that both will play a role in solving future transport problems. What I hope we will achieve at the Oval in June is to start an open professional debate on how we as modellers can support that process best. It takes us back to the very first Modelling World, when we debated if we should continue to build on the robust, but limiting, modelling frameworks developed since the 1960s, or if we should allow ourselves to develop new paradigms that are more suited to the new challenges.

Join us at Modelling World on the 6 June at the Kia Oval, London