'Women in Bus and Coach' initiative launched
09 November 2023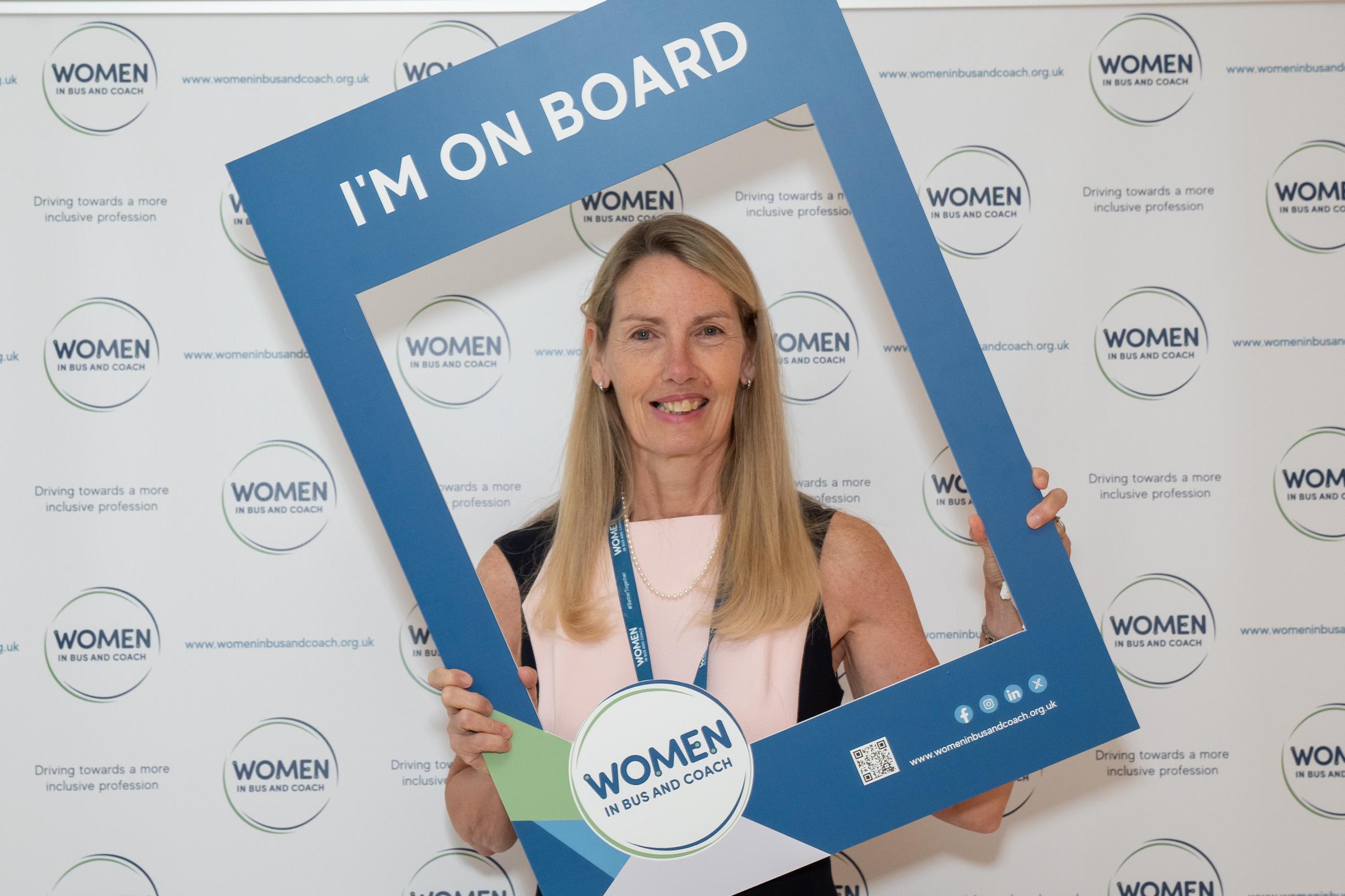 A national network to support women in the bus and coach industry has been launched. The 'Women in Bus and Coach' initiative will work with operators, manufacturers, community associations among others with the aim of encouraging and supporting more women to work in the bus and coach industry at every level.
At the launch of Women in Bus and Coach in Birmingham on 8 November, key stakeholders signed up to a Charter agreeing to challenge industry policies and practices that do not adequately support women, and to set, review, and publish targets for women in all roles throughout the industry.
Senior managers in the industry will head up collaborative forums to share expertise and develop solutions to make sure a career in the bus and coach industry is attractive to women of all ages, backgrounds and ethnicities.
Louise Cheeseman, Director of Buses at TfL and Chair of Women in Bus and Coach, said: "The bus and coach industries provide incredible opportunities for a varied, challenging and rewarding career. All women should have equal access to these opportunities and a workplace designed around their needs.
"We've made significant progress in recent years in recruiting more women into the industry, and I can't wait to continue working with stakeholders to launch this charter and achieve both a professional environment and culture, and a bus and coach service that work for women."
Emma Ward CBE, Director General, Roads and Local, Department for Transport said: "It is great to see this initiative being launched and supported by so many in the sector. It is clear the enormous benefits and opportunities of making the bus and coach sector more diverse, and welcoming new perspectives and ideas that better reflect the diversity of bus and coach users.
"Government is supporting this ambition through the Bus Centre of Excellence, which plays a pivotal role in sharing best practice on areas such as recruitment and retention to enable the sector to be seen as a career option for all. A thriving and inclusive sector benefits everyone, helping to deliver excellent bus and coach services to passengers across the country."