High Court allows judicial review of DfT cuts to walking and cycling budget
01 November 2023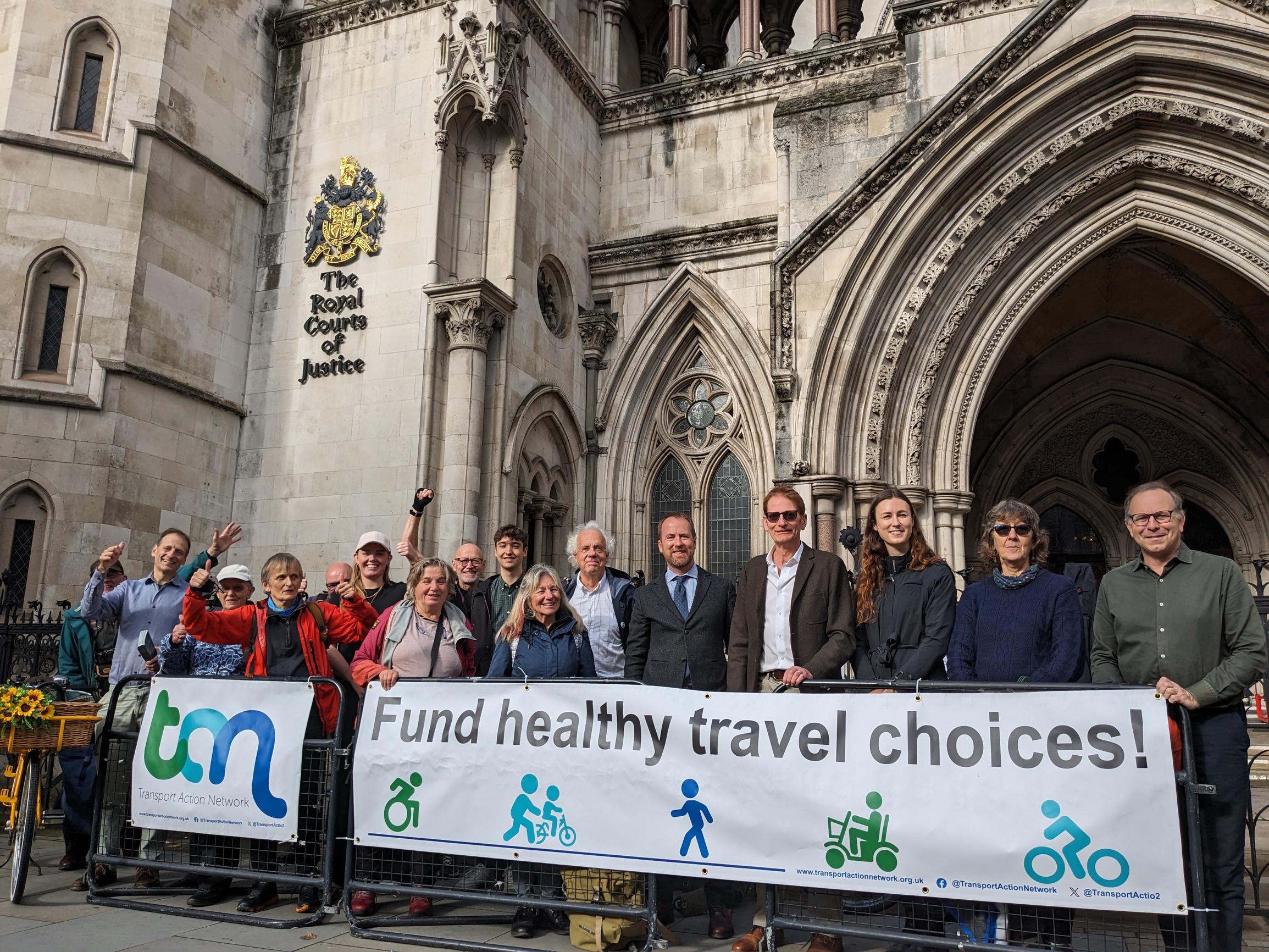 Campaigners have won the right to legally challenge the DfT's decision earlier this year to cut its walking and cycling budget by more than 50%.
Lawyers for Transport Action Network (TAN) argued that ministers made the decision oblivious to legal requirements. In particular, they had ignored climate, air quality and equalities duties, despite highlighting the benefits of active travel, the lawyers said.
Hight Court judge Mr Justice Jay gave permission for a full hearing, saying this was "potentially an important case" concerning a legal provision that had not been looked at before.
Modelled on road and rail investment, the Infrastructure Act 2015 requires the DfT to publish walking and cycling objectives, plus the resources to be made available to achieve them, in a Cycling and Walking Investment Strategy (CWIS).
In March transport secretary Mark Harper said that of £710m pledged for active travel in the 2021 spending review, only £100m more would be spent, amounting to a £380m reduction.
The central target of half of urban journeys being walked or cycled by 2030 forms a key part of the UK's climate and air quality plans, said TAN. "But, even before the cuts, the DfT forecast they would fail to meet this target. In a dramatic development hours before the hearing, DfT lawyers were forced to disclose slides highlighting how the cuts would devastate sustainable travel in most of England's local transport authorities."
TAN is seeking to crowdfund £40,000 to pay for its legal costs.