Starmer prepares to bulldoze a path into the future
Labour sets out its vision of a clean energy economy, nationalised bus and rail services, and a more permissive approach to planning
12 October 2023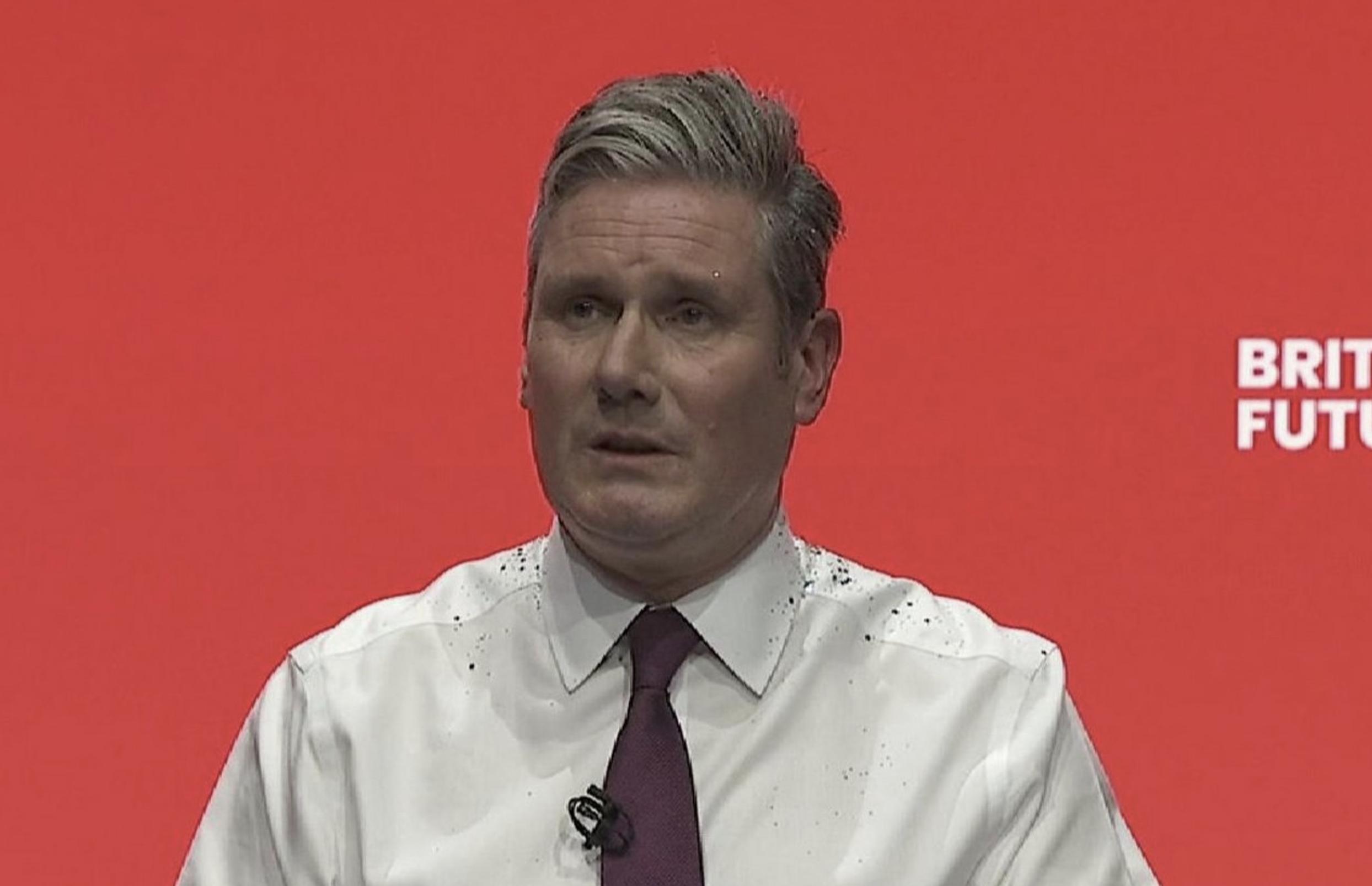 Clean energy, home building and publicly owned passenger transport were key themes at the Labour Party conference, which was held in Liverpool this week.
Sir Keir Starmer sought to position Labour as a party that will unblock barriers to development and economic growth.
There was also a promise to hold an inquiry into HS2, bring the rail system back under public ownership and for local authorities to run bus services.
Removing obstacles to development
Starmer promised to remove planning obstacles to deliver new developments on what he calls a 'grey belt' of unused land such as car parks.
The Labour leader promised to accelerate building on unused urban land to generate both jobs and infrastructure. He promised to build new towns, along with 1.5 million homes, as part of a "decade of renewal" under Labour.
In his leader's speech on Tuesday, Starmer promised to "bulldoze through" the planning system in England by making it easier to override the concerns of residents near new developments.
He said this would not mean destroying the green belt. "Labour is the party that protects our green spaces," he said. "But where there are clearly ridiculous uses of it, disused car parks, dreary wasteland – not a green belt, a grey belt, sometimes within a city's boundary – then this cannot be justified as a reason to hold our future back."
On Wednesday Starmer then declared himself a "Yimby", willing to say "yes in my back yard" as he promised to ensure developers can overcome local planning objections to get more houses built. He pledged his party would oversee the building of an extra 300,000 new homes every year if elected to government, as experts warned he would need to face down local opposition to do so.
Investing in infrastructure
Labour set out its proposals for how it plans to deliver clean energy infrastructure. Rachel Reeves, shadow chancellor of the exchequer, confirmed a series of policies Labour would introduce in government including a new fiscal lock on ministerial spending, speeding up the planning system for major infrastructure – including the electricity grid – and a range of already announced tax policies.
She envisaged investment in green hydrogen and carbon capture and storage, offshore wind, manufacturing electric car batteries in gigafactories and retrofitting homes across the country.
Reeves said: "I am announcing our plans to get Britain building. A once in a generation set of reforms, to accelerate the building of critical infrastructure for energy, transport and housing. To fast-track battery factories, life sciences and 5G infrastructure – the things we need to succeed in the decades to come. And to tackle the litigation which devours time and money before we even see shovels in the ground."
Delivering clean energy
Labour would open up new grid construction to competitive tendering, with GB Energy looking to bid into that competition to build or co-build that new grid where necessary.
Miliband said Labour's plan for an energy independence will enable a Labour government to establish a UK electricity system fully based on clean power by 2030, expand the use of renewable power in Britain's history. It will also set up GB Energy, a new publicly owned energy company, that will work in coordinating the transmission operators to launch a "super-tender" which will procure a grid supply chain that meets Britain's needs.
Miliband said: "As an MP for a coalfield community, I know we must have a managed, just and worker-led transition. And we will. Let me say to oil and gas workers: We will use existing oil and gas fields for decades to come and we will do whatever it takes so that you can be the people to build our clean energy future: in offshore wind, in hydrogen, in carbon capture.
"No community left behind or left out. No more shutting out of trade unions as we build this future. No more power in this country without jobs in this country. That's the new Britain we can build together. And under Labour, we will use our energy policy as a tool of economic justice. Why should only the wealthy have solar panels when they provide cheap, clean energy and cut bills?
"So GB Energy will invest £1bn a year to develop local, renewable power owned by local people. Thousands of projects across Britain. Cutting bills, tackling fuel poverty and creating profits not for energy giants but for local communities."
The HS2 inquiry
There had been calls from Labour delegates to reinstate the northern leg of HS2 – scrapped by the prime minister last week. But shadow chancellor Rachel Reeves made no commitments to rebuild the high-speed line, instead saying Labour government would commission an independent inquiry into the project.
Reeves said: "Just look at the fate of HS2. A major transport project lost, another promise broken. Because the government could not keep costs under control. By the time the government even recognised they had a problem, the project was already £30bn over budget. The question must be: How was it ever allowed to get to that point?
"If I were in the Treasury, I would have been on the phone to the chief executive of HS2 non-stop, demanding answers – and solutions – on behalf of taxpayers, businesses, and commuters.
"But with this government, it has become a pattern. When it comes to getting things built and projects delivered, Britain has become the sick man of Europe. With HS2 coming in at ten times the cost of the French equivalent.
"And that is why our shadow transport secretary Louise Haigh will commission an independent expert inquiry into HS2 to learn lessons for the future. Because many more major government capital projects running over time, over budget and in danger of going undelivered. It is incumbent on government to make sure major projects are delivered on time and on budget."
Publicly-owned public transport
When the shadow transport minister took to the stage, Louise Haigh promised the biggest reform of public transport in more than a generation. "Taking power out of the hands of Whitehall. Out of the hands of operators. And giving it back to the public, where it belongs," she said. "Take the Conservative's failing bus system, a broken bus, a shoddy service, a lifeline route slashed. It doesn't matter what communities do or say, because they have no power to change it. For years, for decades, people have said we need to fix this."
Haigh said bus services will be brought back under public back control. "Last month in Greater Manchester we saw a glimpse of what that could mean with our brilliant mayor Andy Burnham, but only a handful of areas can follow his lead. I can confirm – one of the first acts of a Labour government will be to hand every area of England the power to take back control of its bus services and lift the ban on municipal ownership too."
She pledged to nationalise the UK's rail system. "We will commit to working with local leaders, mayors, businesses and unions to deliver a credible and transformative programme of transport infrastructure investment, including Northern Powerhouse Rail within our fiscal rules.
"To deliver this bold reform, a Labour government must, and a Labour government will, bring our railways back into public ownership where they belong. In place of the fractured, fragmented chaos we see today. We will deliver a unified rail network with passengers at the heart. A passenger-focussed railway with a single guiding mind.
"As secretary of state for transport I won't be running the railway day-to-day. But I will be the passenger-in-chief – holding the railway to account on behalf of those who use it. And everything – everything – will be tested against delivering for the passenger."