Locally-run bus service gets underway in Greater Manchester
05 October 2023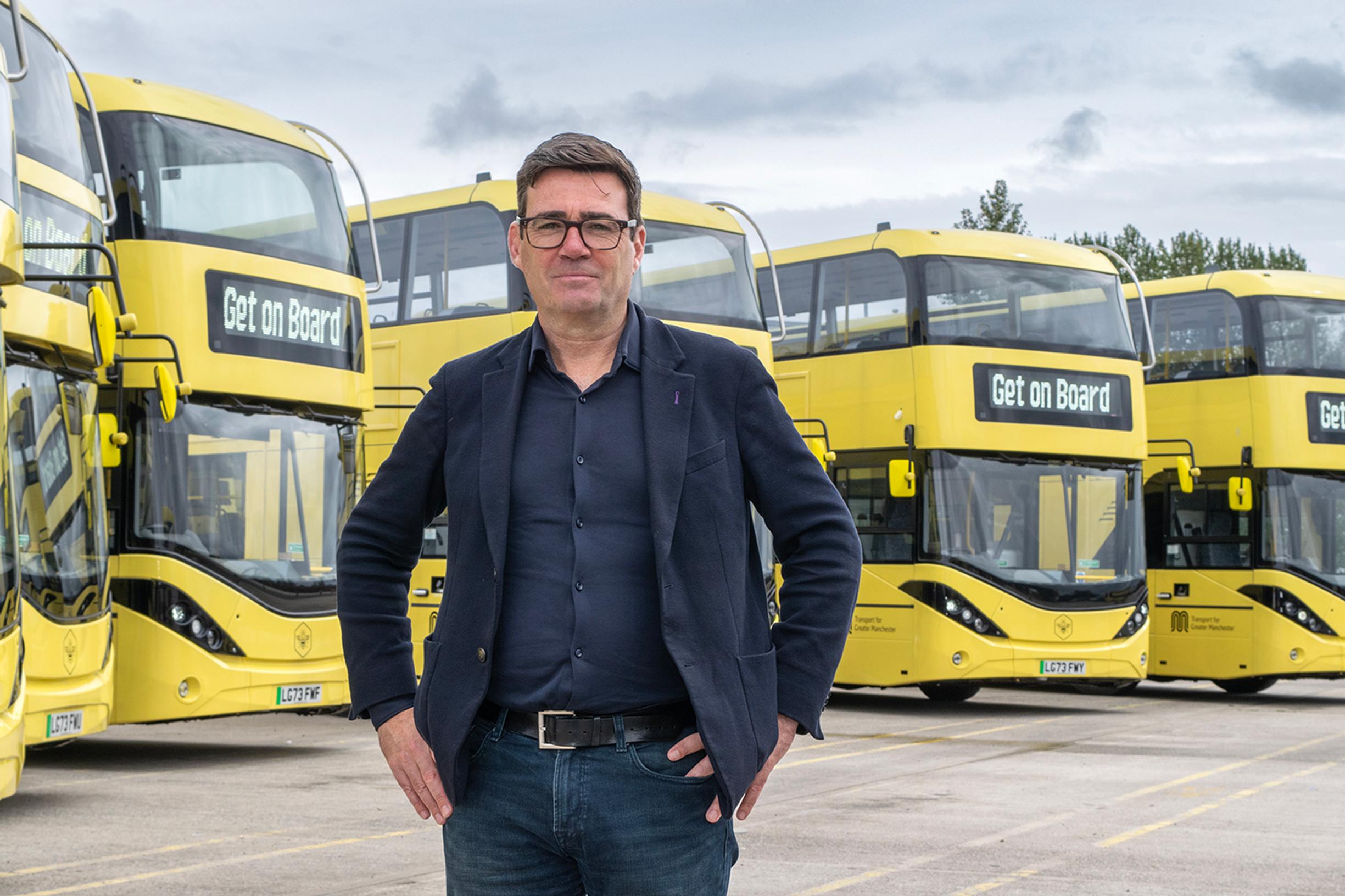 Greater Manchester has become the first English region to retake control of buses after almost 40 years of deregulation, with the launch of its Bee Network. Locally-controlled bus services will operate initially in Bolton, Wigan and parts of Salford and Bury, with all of Greater Manchester buses set to come under local control by January 2025.
The Greater Manchester Combined Authority (GMCA) said the franchised system will offer low, flexible fares, which can be bought on the new Bee Network app and website. Under the new service, GMCA will choose bus operators and decide where buses run, how often and at what times. It will also set targets for buses to be "reliable, run on time, and meet high standards". GMCA said it will also "take action" if bus operators do not meet its standards.
There will be a contactless payment trial for some local train journeys in 2025, with local trains due to be added to the Bee Network from 2030.
GMCA said there will be "notable changes" from day one of the new operation, including:
•     50 new electric buses operating in the first franchised area – with severalhundred more delivered over the next few years.
•     More daytime and weekend services on some routes.
•     Earlier and later buses on some routes so more people can connect to the first or last tram or train of the day.
•     Improved customer services, with a new Bee Network customer contact centre and a new website and app, providing live information for all local bus, tram and train services.
•     Customer improvements such as two bays for wheelchair-users, hearing induction loops, audio and visual announcement systems and anti-slip flooring.
•     A more accountable service, with passengers able to rate their journey. Levels of customer complaints are amongst a range of customer-related performance targets used to inform what operators get paid.
•     New Travelsafe Enforcement Officers to help people get used to the new system, ensure they feel safe and prevent fare evasion.
•     A single brand identity, with new staff uniforms and a simpler, integrated
As part of the Bee Network, joint tram and bus travel is 20% cheaper with the new AnyBus + tram ticket.
Last year Greater Manchester was awarded £1.07bn from the Government's City Region Sustainable Transport Settlements (CRSTS), which will help deliver the Bee Network.
The region also received £438m worth of investment to improve buses, routes and services – including 50 new zero emission buses for Bolton and Wigan when first tranche of franchising starts on 17 September 2023
Another £100m of Government funding will support lower bus fares and more frequent services.
Mayor of Greater Manchester Andy Burnham, said: "For nearly 40 years we have seen worsening services and plummeting passenger numbers on our buses. We've had to reckon with a deregulated bus network that cuts vital services that connect communities to jobs, hospitals and opportunities on a whim - leaving local leaders with limited budgets to pick up the tab to keep these routes alive."
Burnham said the launch of the Bee Network marks the "end of that era". He said: "With the launch of the Bee Network, Greater Manchester is blazing a trail for other city-regions who are ready to follow our lead in reversing the failed bus deregulation experiment and creating an integrated transport network that is run in in the interests of, and accountable to, our communities."