Glasgow night buses saved by new partnership
24 August 2023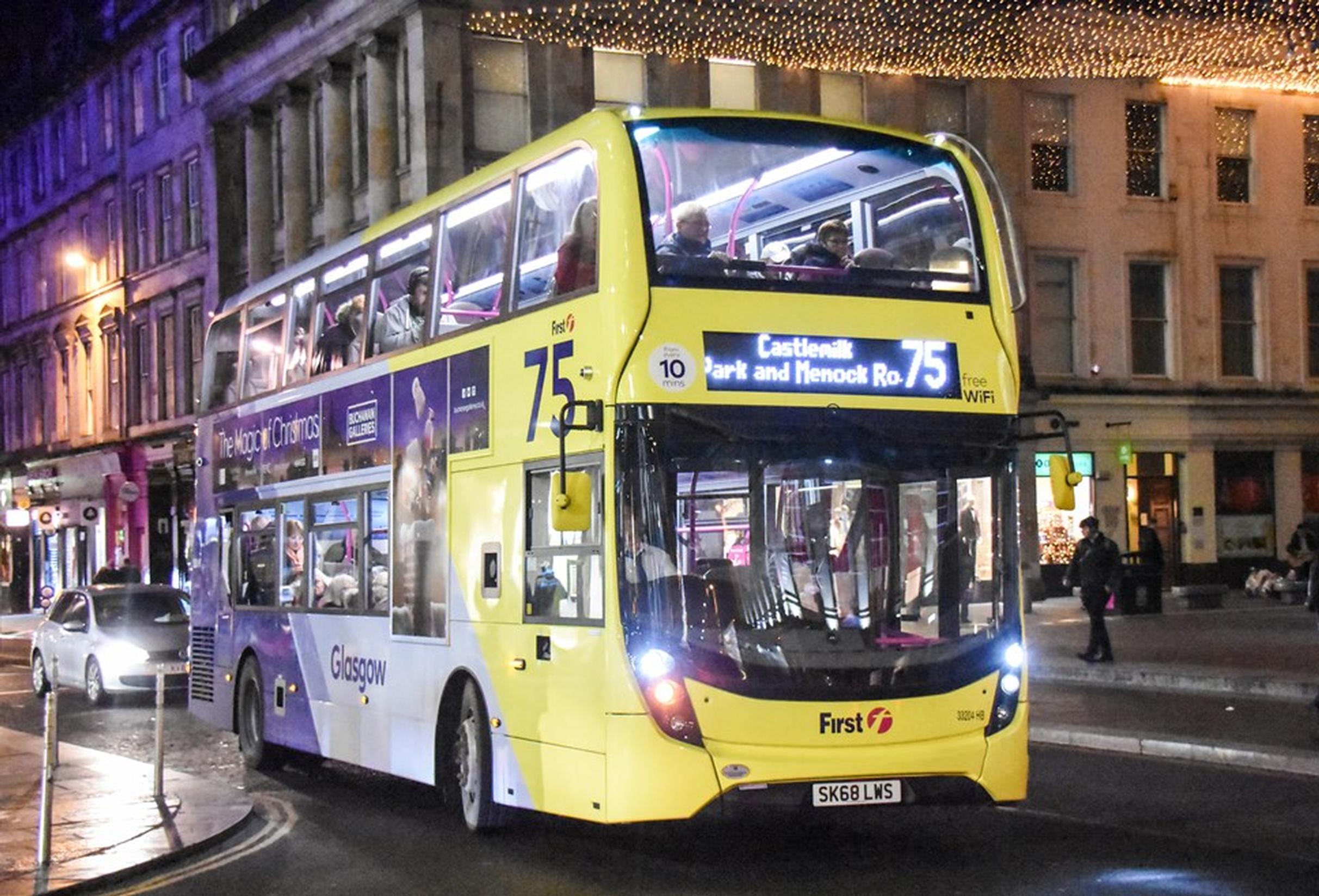 First Bus has entered into a partnership with McGill's Group to ensure the continuation of Glasgow's night bus network.
This will preserve the majority of night bus journeys, said First Bus, adding that the service will operate four night bus routes between 12.45am and 3am on Friday and Saturday nights while McGill's Group will take on a further five routes.
The late-night service will complement the already comprehensive network of First Bus services, which continue to provide links up to and beyond midnight across Greater Glasgow, said the operator.
First Bus said its data shows a post-pandemic shift in behaviour in Glasgow, with over 2,500 more people catching the bus between 10.30pm and midnight on Friday and Saturday nights than before.
Duncan Cameron, Managing Director for First Bus Scotland, said: "Following discussions with business owners and key stakeholders in the city, we are pleased to announce a new collaborative solution alongside McGill's Group to continue offering a comprehensive night bus network in Glasgow.
"When we first announced the withdrawal of our night bus services, we highlighted the challenges we faced as a business. This solution allows us to continue to operate a night bus service in the face of the current driver shortage.
"It also highlights the importance of the Glasgow Bus Partnership in being agile and the benefits of operators working together to overcome challenges, providing the services needed by the people of Glasgow.
"We understand the need for a wider late-night public transport strategy in Glasgow. Our hope is we will now see action from stakeholders, politicians and other transport modes to support local businesses and provide a way forward for the city's night-time economy."