Grid Smarter Cities: At the cutting edge of common sense
Is the humble kerb the missing puzzle piece that unlocks the digital ecosystem needed to deliver social, environmental, and economic benefits for cities and the enabler that can accelerate fleet transition to EVs?
03 August 2023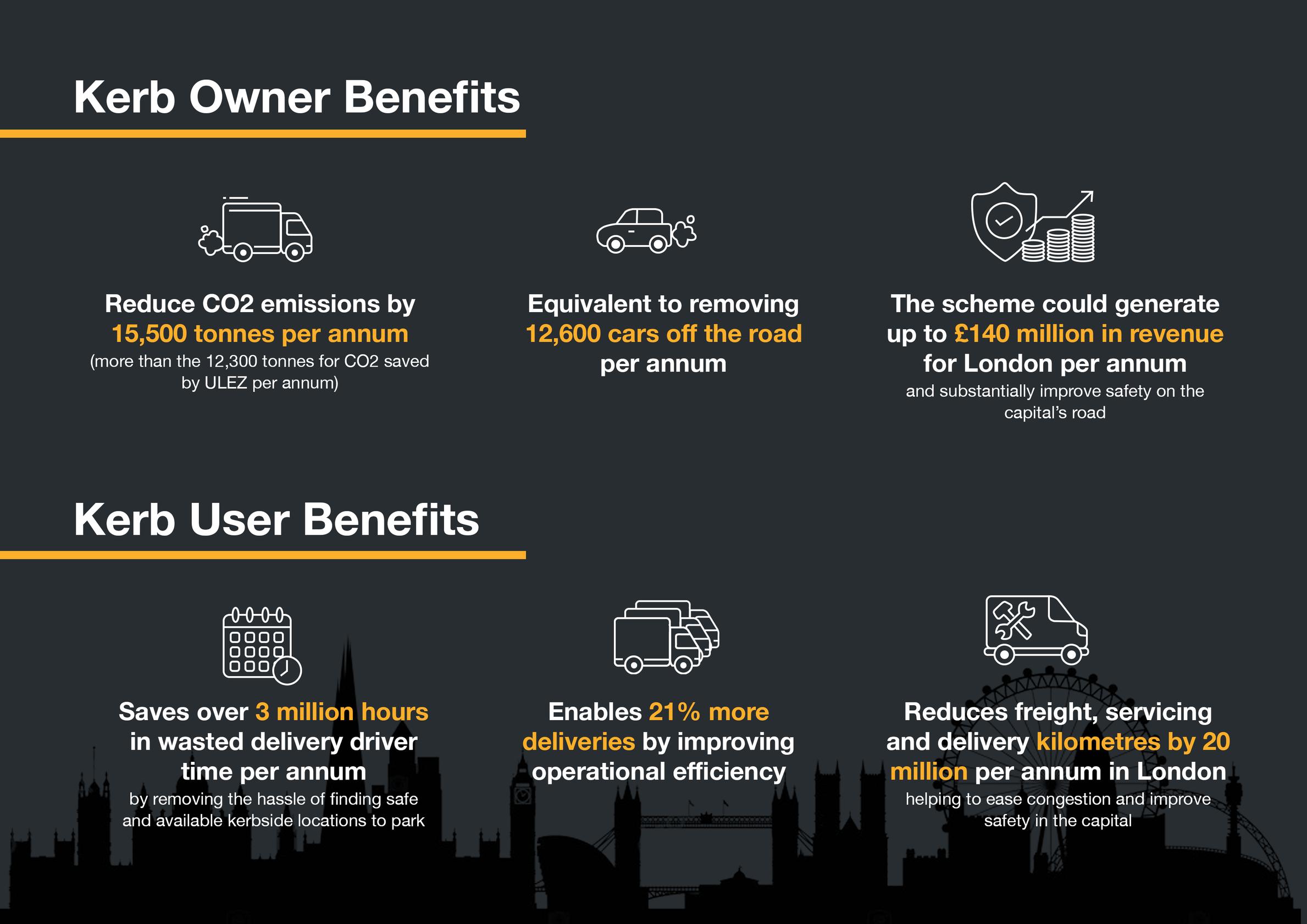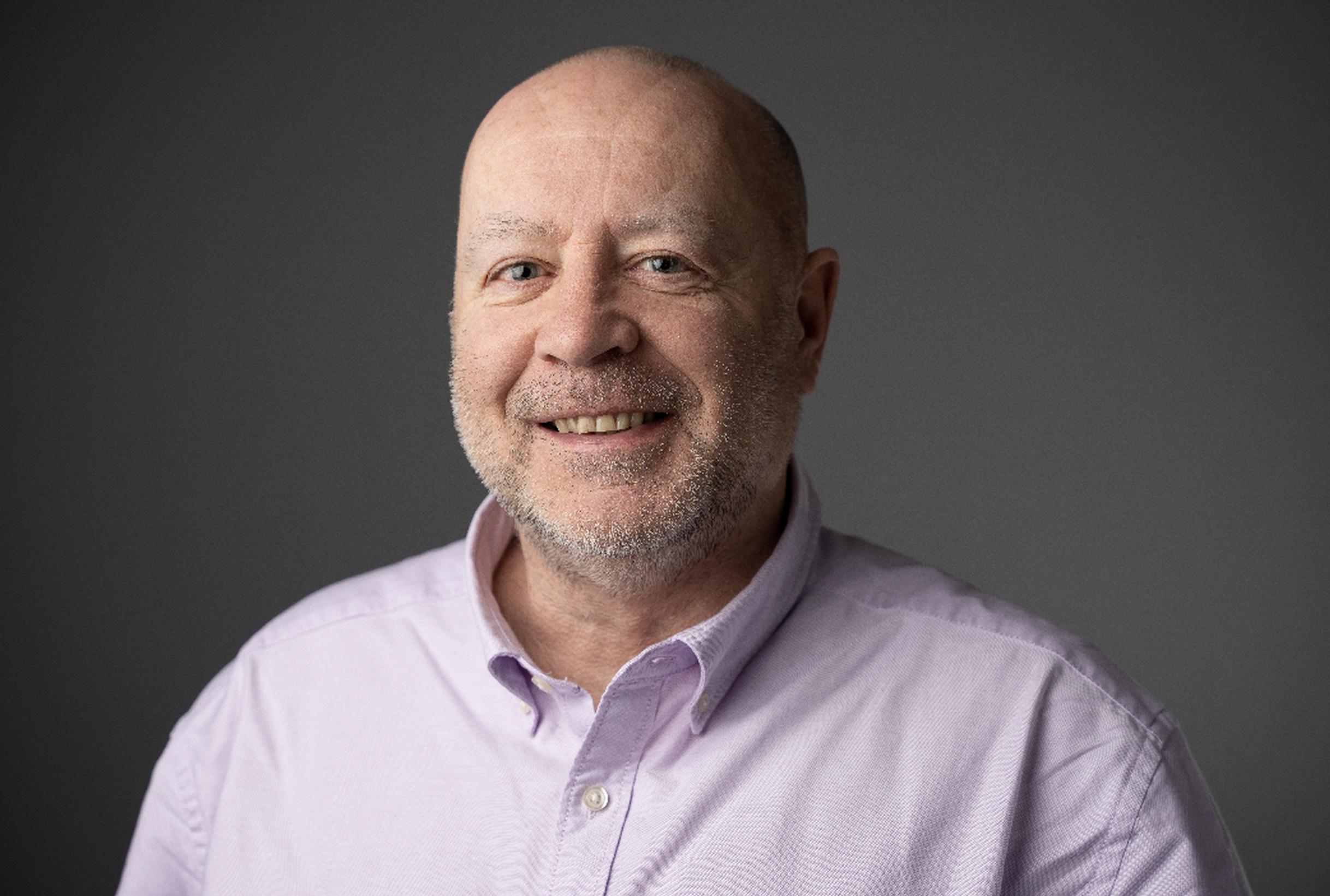 Neil Herron, CEO & Founder of Grid Smarter Cities believes so, and asserts kerbside management is the key to empowering cities to move to a flexible and dynamic three-dimensional digital asset delivering societal and environmental policy goals while also creating revenue positive solutions for cities and businesses alike and facilitating and enabling commercial fleet transition to EVs at scale.
Understanding the kerb
The kerb space is an area where many interactions take place, whether it's pickup, drop off, loading zones, bus stops, clearways, cycle lanes or parking spots. Currently the kerb is a fixed, two-dimensional asset, or liability, whichever you want to look at it, but councils need to be able to look at it in a 3D environment. Understanding the kerb's vital position as a gateway either from the delivery hinterland or beyond the kerb to the access hinterland is integral to understanding the type of permission or user driven permission stack that will sit above the kerb.
The jostling for position on the kerbside is a complex issue. You have to start by creating solutions for the siloed operators because the parcel company making a delivery is not the slightest bit interested in what a taxi or a scooter is doing until it impacts and impinges on what they're doing.
Whilst some smart city thinkers have been looking skywards for inspiration and thinking aerial drone deliveries are a solution, others have been scratching their heads to try and understand the complexity.
At Grid we believe that we are 'at the cutting edge of common sense!'
And the answer has been under our feet all this time. The biggest environmental, social and economic gains are going to come from practical process driven interventions for commercial operators and from local authorities reprioritising the kerb from a first come first served 'free for all' to a dynamic and flexibly managed bookable asset.
Practical solutions will allow the Amazon, DPD, FedEx or UPS drivers to safely and more sustainably deliver 160 parcels in a day instead of 130, for example. Their interactions with the kerbside, known, understood and permitted, leads to better network management, less congestion, fewer miles driven, and reduced air pollution, but also lower driver stress and fewer parking tickets! These are the marginal gains from doing little things a little better and for the operator efficiencies lead to increased profit.
A specific sector that works under strict safety guidelines when delivering is the brewery logistics vehicles as an example. Their operational needs are wholly different from the parcel sector but they require prioritised access to the kerb, often in areas where loading may be prohibited.
If a brewery logistics vehicle has to deliver across a cycle lane to access the cellar then this inevitably brings the possibility of conflict between the industry and cyclists. This can be avoided in the future by using technology to deliver a safer and more efficient use of road and kerb space in our cities with pre-approved, risk assessed loading at specific times that least impact on the network.
The ability for the kerb owner, the local authority to flex the kerb use at certain times of day and determine the prioritisation hierarchy is going to be key and adding a booking or permit element gives an increased degree of certainty for the operator. Dwell permissions and operational protocols can be tailored to industry need, whether they be physical bookable bays, virtual loading bays, zonal permits or dwell extensions and layered over the kerbspace as a 'digital wrapper' delivering the optimal outcomes for all stakeholders.
Whilst the number of stakeholders may appear to be complex if we view the landscape as an interconnected, interoperable digital ecosystem then the kerb is uniquely placed as a strategic enabler.
What are the things we need to think about?
We need not wait for the technology, policy or legislation to make this happen.
The technology and solutions are now available. The Department for Transport has recently commissioned a Kerbside Management Discovery Report which has identified the enabling power of the kerb and significant outcomes that can be delivered in the short term whilst preparing the policy and legislative road map for a fully digital, flexible and dynamic approach to kerbside access.
The beauty for local authorities is that they don't each need to design their own solution.
A solution can address a small problem area or be taken to scale across a city and one of the most obvious outcomes is transitioning commercial fleet vehicles to EV. In that regard the ability to book a charging slot is going to be key to optimising the asset value and the most obvious 'graze' users are the ones dwelling at the kerb whilst making a delivery. To transition, fleets will require charging certainty and a guarantee of access as part of the last mile consideration and this complements the emerging strategy of dedicated charging and parking hubs adjacent to city centres as part of a mid-mile strategy.
How can we make progress?
Progress can be made quite rapidly and beneficial outcomes demonstrated, proved and then taken to scale.
A great deal of the groundwork has been done by the Government and the desire for local authorities to digitise their Traffic Regulation Orders and therefore the kerbspace which will better enable the layering of 'solution additionality' over that asset.
The logistics sector is looking for operational efficiencies and beneficial outcomes and solutions to better enable the decarbonising
of fleets.
Freight and air quality strategies have primed the technology and solution need and there is a willingness across the piece to make it happen.
We are in a position to lead the world in this new and emerging kerbside management marketplace and demonstrate how a simple and practical common-sense approach will get us further and faster than expecting or waiting for new technology to emerge.
Firstly: We have had the discussion and debate and identified a policy and legislative road map. We now need a demonstrator of how a kerbside management solution for freight, servicing and delivery will work for both the kerb owners and the kerb user
Secondly: We need to embrace the interconnectivity of the ecosystem approach and see the kerbspace as an enabler to decarbonising the fleets and integrate the EV strategy with mid-mile and last mile complementing on-street graze charging with off-street park and charge
Thirdly: We need to take a kerbside management with space booking, integrated EV charging and journey optimisation from pilot to scale whilst at the same time positioning future policy to enable and facilitate a totally flexible and dynamic approach (utilisation, prioritisation and pricing).
Neil Herron is chief executive and founder of Grid Smarter Cities
Email: Neil.herron@gridsmartercities.com
Neil Herron is serial entrepreneur founded award-winning Grid Smarter Cities in 2015, developing new propositions in the smart, connected urban ecosystem space in particular addressing the issues of kerbside management to help deliver optimisation and efficiencies for commercial operators and reduced congestion, improved air quality and Net Zero and decarbonisation strategies for cities. Former European Campaigner of the Year influencing government policy and named inventor behind 15 granted patents delivering digital innovation in the areas of parking, journey planning and waste management. A regular commentator on kerbside management, contributing to the recent Department for Transport Kerbside Management Discovery Report as part of the expert panel. He is a Department for International Trade Export Champion.