Elizabeth Line data analysis reveals major unexpected modal shifts
02 August 2023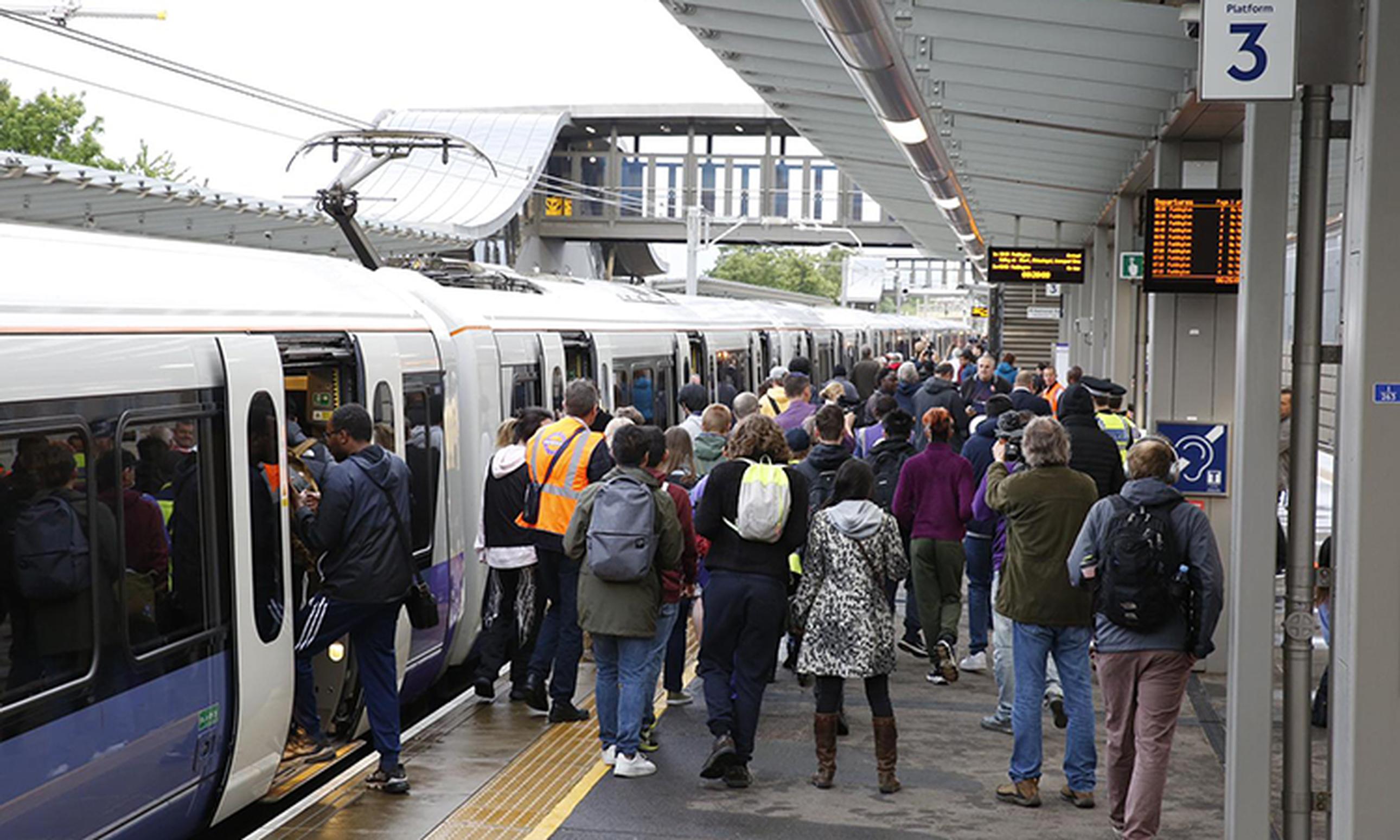 Latest statistics on usage of the Elizabeth line across London show that passenger numbers from new and mode-shifted journeys are estimated to be more than ten times higher than forecast. This may suggest that existing models of elasticity are ill-suited to forecasting demand for projects which involve major changes to transport networks delivering transformative changes in journey times and quality.
Last week, the final meeting of Transport for London's Elizabeth Line Committee received data from monitoring in weeks between September 2022 and January 2023 which were unaffected by strikes and other external events. The new line, originally known as Crossrail, carried an average of 550,000 passengers per mid-week day, and almost 600,000 on the busiest days. Demand has steadily increased since the opening a year ago, although operations have been disrupted by a number of strikes.
In January the line was operating the Stage 5b timetable, covering almost the full Elizabeth line service – introduced on 21 May.
TfL's research on sources of Elizabeth line passengers finds that, as of January 2023, 30% were making journeys generated by the line's opening or shifted from non-public transport modes. This element was originally forecast to make up only 2% of the line's demand at Stage 5b. Another major departure from the forecasts is that only 19% of Elizabeth line users had transferred from London Underground, compared with an expected 40%.
Abstraction from bus was forecast to account for 4% of Elizabeth line demand but a chart presented to the committee shows no abstraction from bus.
The biggest source of Elizabeth line passengers was the TfL Rail services from Shenfield to Liverpool Street and Paddington to Heathrow and Reading. This was to be expected because the Elizabeth line directly replaced those services, with the added benefit of continuing across London. This source accounts for 35% of passengers, compared with 31% in the forecast.
As was forecast, 13% of Elizabeth line passengers have transferred from other National Rail services, mainly operated by South Eastern and Great Western. The remaining 4% of Elizabeth line demand has come from the Docklands Light Railway.
The abstraction analysis was conducted by comparing flows that are affected by the new line and those that are not, using Oyster and contactless payment data.
A report for the committee comments: "Findings suggest the demand response following the changes in journey time brought about by the Elizabeth line is greater than the demand response observed for previously studied service changes.
"This is possibly driven by the larger absolute reductions in journey time, but also by the substantial improvement in travel comfort and ambiance."
Connectivity, especially in southeast London, had also dramatically improved.